Besides being beloved films, Sleepless in Seattle, King Kong, and Rear Window all have one thing in common: they're proof that in New York City, the most exciting things often happen above street-level. Luckily, New York's countless rooftop watering holes offer a birds-eye-view of the hustle and bustle of the Big Apple, making them a must-hit destination for out-of-towners looking to take in the twinkling skyline, to locals looking to elevate their typical bar experience.
#1
Meatpacking District: A-Lister Playground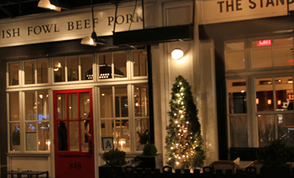 Up a graffiti-adorned staircase–-and away from the topless models swimming in hot tubs downstairs––Le Bain's rooftop bar offers another kind of eye candy. Stunning views of Manhattan and the Hudson await guests reclining on pink waterbeds or in white lawn chairs atop Astroturf. Still missing the ladies? Peer through planted binoculars to ogle a close-up of the Statue of Liberty.
#2
Greenpoint: Artisanal Cocktails
#3
5th Avenue: Secret Garden
The palm trees might evoke an LA-vibe, but the view is pure Manhattan. An elevator ride to this 20th-floor rooftop terrace finds patrons surrounded on all sides by the Empire State Building, the Met Life building, and the not-so-far-off New Jersey skyline. Complimentary robes keep the party warm on chilly evenings.
#5
Koreatown: Beneath the Shadow of the Empire State Building
A white picket fence encloses the patio of this laid-back 14th-story joint, blocking out views of surrounding Koreatown. Deprived of people-watching opportunities, guests sip their cocktails, then tilt their head upwards instead, ogling the towering majesty that is the Empire State Building.
#7
Morningside Heights: Burritos over Broadway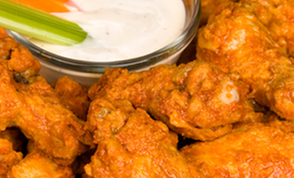 Guests don't have to climb too many stairs to reach this bar's third-floor rooftop, but once they do they're rewarded all the same. Twice daily happy hours keep glasses filled inexpensively from 3–7 p.m. and 11 p.m.-close. Between sips, guests sup on Mexican-inspired eats, including burritos and pulled pork enchiladas, while lounging on reclining sofas.
#8
Greenpoint: Unpretentious Rooftop Bar
As internationally renowned indie bands whoop and howl below, audience members take a break from bobbing their heads on the dance floor and venture upstairs where a jukebox takes center stage. Perched on blue wooden benches, patrons can use their laps to balance plates of barbeque, plucked fresh from the grill.
#10
Red Hook: Seafood Stay-cation
Picnic tables, mouthfuls of steamed crab, and views of the ships entering and leaving New York Harbor help this Brooklyn seafood shine feel like it belongs in Florida or along the coast of Maine. If there's a wait, work up an appetite with a round of mini-golf or Ping-Pong downstairs.