Things to Do in Newburg
---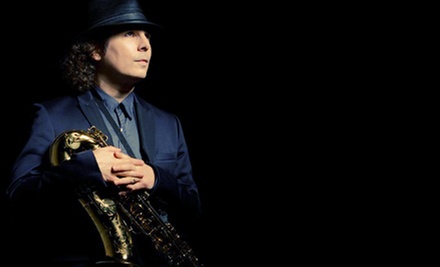 Central Business District
---
Recommended Things to Do by Groupon Customers
---
Paintball Asylum equips paint-slingers with all the gear needed to tackle a 40-acre wooded playing field landmarked with castles, forts, and villages, or one of its three professional-grade turf fields. Before hitting the battlegrounds, the adventure begins at the shop, where the Asylum's techs outfit each player with his or her weapon for the day––a Tippmann 98 custom paintball marker or a box of 64 Crayolas. Visitors then strap themselves with 500 paintballs, a refillable 3,000-psi steel air tank, a 200-round paintball hopper, and a barrel bag. To prevent injury, sharpshooters don chest protectors that guard torsos from paintball tickle squads, and goggles that shield eyes.
3101 Pond Station Rd.
Louisville
Kentucky
502-937-9370
Amid the hustle and bustle of the city, Louisville Nature Center offers a tranquil escape from urban sprawl. At its 41-acre Beargrass Creek State Nature Preserve, more than 2 miles of hiking trails wind past a verdant forest populated by 180 species of tree, shrub, and wildflower. The latter blooms in a native pond and garden, and dragonflies and 30 butterfly species in other gardens pay homage to Lord of the Flies by trying to collectively lift a conch. More creatures soar skyward inside one of Louisville's only bird blinds, where visitors can watch 150 species of resident and migratory birds fluttering about.
After exploring on their own, guests can relax on one the picnic tables or beneath the covered gazebo before joining in on special events such as owl hikes. Youngsters, meanwhile, can discover more nature factoids at summer camps, educational programs, or birthday parties, which include guided hikes and live animal presentations.
3745 Illinois Ave.
Louisville
Kentucky
The Tennis Club at Springhurst places USPTA- and PTR-certified instructors at the helm of both of its professional-level facilities, where programs, camps, and classes help players of all ages develop their skills. Opened in 1998, the multifaceted Springhurst location combines 10 indoor tennis courts with areas for golf, field hockey, volleyball, and basketball to form a one-stop training haven. The club's other location, Top Gun Tennis Academy, has sprawled its 16-court campus before competitors since 2010, and includes smaller-scale QuickStart courts for pint-size players and baby ball machines not yet strong enough to rifle shots across full courts. Dually dedicated to tennis's future, both facilities offer programs that have helped produce college-level players and championship teams.
4109 Simcoe Ln.
Louisville
Kentucky
502-294-6491
Strong Hold Climbing Gym at Hester's Family Fitness beckons to rock clingers of all skill levels with more than 4,000 square feet of top-rope routes, bouldering, and peerless climbing classes. With padded floors throughout, Strong Hold's crew of climbers can scale the multicolored routes with no fear of hard falls, and Strong Hold equips each climber with the harness, shoes, and cliff-badger bait necessary for topping its walls. Introductory classes, taught by master stone whisperers, cover the basics of rope work, proper knots, and the techniques required for pulling on slopers or crimps.
4300 E Blue Lick Rd.
Louisville
Kentucky
502-955-9009
Professional football player Corey Taylor always knew he was born to fling the pigskin, but it wasn't until a serious knee injury that he discovered his true passion was coaching. It was during this time off the field when Corey began working as a performance coach at the Institute for Sports and Medicine, developing an appreciation and talent for the work while earning his credentials. Even after returning to football, Corey continued to work as a trainer at sports-performance facilities around the US for years.
Today, Corey teams up with a staff of fellow fitness aficionados to conduct a variety of sports-training and fitness programs at his facility. The coaches have trained athletes from all walks of life and disciplines—from youngsters to professional-football players to champion MMA fighters. Amidst the advanced training equipment of local fitness facilities, the trainers lead challenging workouts designed to enhance speed and agility, build strength, and prevent injuries. They also strive to impart mental techniques for performing under pressure, whether on the field, in the ring, or at a karaoke bar alongside professional Freddy Mercury impersonators.
1800 Elite Dr.
Louisville
Kentucky
In 1987, Brian McInerney was careening around Italy in a four-wheel, multipassenger Surrey cycle. An avid cyclist, he fell in love with this quirky contraption that he'd never seen in the United States, and he immediately sought out the manufacturer and purchased a crate of them. Wheel Fun Rentals traces its origin to this very moment, as Brian changed his surrey-distribution company into a rental and tour company that spans the nation. In spite of a general suspicion of unicycles and their ulterior motives, the company's corporate philosophy espouses "Supporting active healthy lifestyles for our customers and maintaining a healthy environment for all." Wheel Fun's fleet of rentals now includes bicycles, multipassenger Surreys, scooters, surfboards, and paddle-based watercraft. The company also promotes green communities by offering free rentals to Big Brothers Big Sisters.
135 W River Rd.
Louisville
Kentucky
502-589-2453
---