Professional Services in Newcastle
---
Professional Service Deals
---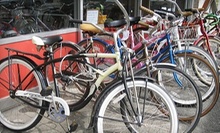 Prepare for riding season with a mid-range tune up from knowledgeable bike mechanics
Use Sunday 11:00am - 4:30pm
---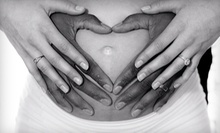 Skilled shutterbug captures flattering poses & facial expressions during wedding & portrait photo shoots
Use Today 9:00am - 9:00pm
---
Recommended Professional Services by Groupon Customers
---
A quality studio portrait sitting can cost hundreds of dollars. Throw in the cost of prints and the hassle of going out of your way to the studio and it's no wonder why people only get studio photographs once or twice in their entire lifetime. But with today's Groupon, $40 gets you a photography session at your favorite greater Seattle location and a package of prints from Nancy Treder Photography. The 73% off the normal $150 value should result in a 73% broader smile—exactly the amount needed for a lasting portrait. And the option to buy multiple Groupons means you can finally get a cowlick-free shot of those you love. Nancy Treder will have you beaming in a portrait that is sure to make your holiday card, headshot, or senior picture one you'll hang on to for a lifetime.
1403 N 42nd St
Seattle
Washington
US
Photography captures the elegance of youth, the charm of happiness, and the furrowed brow of contemplation by holding them in the two-dimensional world. Debora Spencer's artistic eye has been cultivated by nine years in the fashion industry and experience photographing the famous countenances of President Carter, President Obama, Prince Andrew, the Nordstrom Family, Paul Rusesabagina, and many other reputable mugs. From children to adults and families, Debora's photographs record the individual shades of a person's personality and leave a lasting impression. Fetch a set of shots to audition for the Internet or capture the nuptial bliss between newlyweds. Bring up to three friends or family members along for a four-person group session to accent mantles and ascending staircases.
619 Western Ave. 2nd Floor
Seattle
Washington
Showing women their beauty within with Boudoir. Capturing the beauty and love of Brides and Grooms on their Wedding Day.
703 218th Ave NE
Sammamish
Washington
425-246-0105
Teri and Greg Harris draw on artistic eyes honed in careers as an award-winning former photojournalist and a high-profile web designer, respectively, to capture memories at Ladybug Photography. The couple memorializes blissful weddings, cozy family scenes, and grads-to-be in black-and-white, sepia, or color portraits. Lighthearted shoots may make use of props, pets, and outfit and personality changes as subjects let their inner glow shine in-studio or at lush area parks, gardens, and beachfronts.
9817 55th Ave. S
Seattle
Washington
Treehouse aims to create opportunities to provide foster youth with the traditional experiences of childhood. It was founded when a group of concerned employees of the Department of Social and Health Services started an enrichment fund when they noticed that foster youth lacked resources for extras. Treehouse sponsors six educational and recreational programs including tutoring, educational advocacy, college and career planning, a summer camp, a clothing store, and an activities fund. These resources help foster youth participate in activities with their peers and gain footholds in their communities.
2100 24th Ave. S, Suite 200
Seattle
Washington
Capturing True Emotion is driven by a dynamic band of instructors who rove across the continent with cameras and teaching skills in hand. By fusing their narrative, tech-savvy minds together into one oversize head, the educators provide comprehensive guidance on both camera operation and creative visualization, giving participants complete control over all of their camera settings. During the hours spent in the company of other pupating shutterbugs, students convene at a tantalizing location to practice skills such as controlling depth of field by adjusting the aperture, composing a family portrait so there's not always a burning zeppelin in the background, using alternative angles to avoid red eye, and other techniques.
9404 E Marginal Way S
Seattle
Washington
---