Beer, Wine & Spirits in Newport
---
Beer, Wine & Spirits Deals
---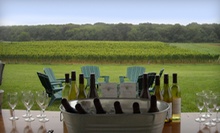 Vineyard visit provides education on wine & food pairing as twosomes explore winery's thriving acres & head home with souvenir glasses
---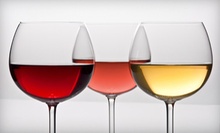 Crisp, green-apple-infused white wine, watermelon blush wine, and smooth, complex merlot
---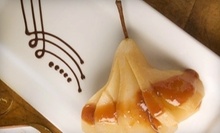 Old & New World wines collide as pastry chefs fashion Napolean cheesecakes & sugar cookies behind rustic bar in medieval-themed atmosphere
Use Tuesday 5:00pm - 10:00pm
---
Recommended Beer, Wine & Spirits by Groupon Customers
---
Soft breezes skip off the shores of Amos Lake, rustling through trees and across the grassy acreage that surrounds Dalice Elizabeth Winery, where second-, third-, and fourth-generation Italian Americans share the secrets of their polished craft. Having dispersed its all-natural specialty foods and wines internationally, the winery's founding family continually impresses the palates of casual indulgers and contest judges alike, churning out grape-to-bottle chardonnays, merlots, and sauvignons that cannot be found on the shelves of local stores. In addition to tastings, the winery hosts winemaking and cooking classes, during which glasses clink between aspiring chefs and vintners as they learn to entertain houseguests or polite burglars with style and ease.
6 Amos Rd.
Preston
Connecticut
Carol Russell comes from a long line of winemakers—her father, Herbert, and grandfather, Max, crafted sparkling wine at their vineyard in New York. After dreaming of rebooting the family tradition for quite some time, she moved to farmland in Westport, Massachusetts, in 1982 and her family planted their first vines four years later. Today, the winery family cultivates 80 acres of grapes including chardonnay, pinot gris, pinot noir, and riesling.
Made through a combination of old-timey and contemporary techniques, the sparkling wines, table wines, and aperitifs have earned more than 20 gold medals and twice-filled glasses at the White House. Wine flows year-round at the Westport Rivers' store, which hosts tastings, an art gallery, and autumnal hayride vineyard tours where guests meet the giants who squash the grapes with a single stomp once a year.
417 Hixbridge Rd.
Westport
Massachusetts
508-636-3423
The Coastal Wine Trail Market gathers together the appellation's nine coastal producers, whose vines speckle hillsides along the southern coasts of Massachusetts and Rhode Island. Each winery—Truro Vineyards, Travessia Winery, Coastal Vineyards, Running Brook Winery, Westport Rivers Vineyard & Winery, Sakonnet Vineyards, Greenvale Vineyards, Newport Vineyards, and Langworthy Farm Winery—sends representatives bearing bottles and fully housebroken grapes to the Westport Fairgrounds building. Under exposed beams, they greet guests alongside local chocolate, cheese, bread, and other culinary artisans, including Hearth Artisan Bread, Shy Brother's Farm, City Girl Cupcake, and Hana's Honey. Visitors may learn about and perhaps purchase each producer's favored libations—mostly whites and sparkling wines but a few reds—which are characterized by their growing proximity to the coastline and the dual-climatic influences of Gulf Stream waters and the screams of passing waterskiers.
200 Pine Hill Rd.
Westport
Massachusetts
---