Restaurants in Newport
---
Recommended Restaurants by Groupon Customers
---
When asked what inspired her to open Genie's Hookah Lounge, Farahnaz Shobeiri recalls the parties her grandfather used to host in Iran. "Whenever he had parties, he had hookah. People came to talk about family and politics and also to just enjoy themselves." Now directing her own festive space, Shobeiri hopes to not only foster a similarly laid-back, convivial atmosphere but also to share her Persian heritage with others.
On Friday and Saturday, belly dancers sway to the sounds of Middle Eastern music, and tarot-card readers divine fortunes amid thick persian rugs and plush couches heaped with pillows and tinier, plusher couches. Friends can pass around handmade Egyptian hookahs filled with coconut-shell coals and dozens of different flavors, including tobacco-free herbal molasses. The lounge also boasts a high-end air-filtration system, which means that the smell of smoke or wandering cologne salesmen never overpowers the aromas of spiced meats and fresh bread from the kitchen.
Though Genie's Hookah Lounge doesn't serve alcohol, people are welcome to bring their own wine and beer, and servers pour pure pomegranate juice and herbal teas directly into mouths via a funnel. Shobeiri hopes that the atmosphere encourages people to relax and linger over their meals. "We do everything from the heart here," she says. "Everyone comes here to be happy."
94 William St.
Newport
Rhode Island
401-619-3770
From Texas beef brisket to tangy Atlantic pulled pork, chef Chet's culinary philosophy remains the same: it's not the sauce that makes for good barbecue cuisine, but the stuff you slather the sauce on. To that end, Chet enhances succulent cuts of meat by enrobing them in piquant spices and curing them in his metal smoker behind the restaurant. There, spare ribs, wings, and hot links simmer for up to 15 hours before cozying up to southern sides such as mac 'n' cheese and sweet potatoes.
In addition to his cuisine, Chef Chet pays homage to the rural south by decking out his brick-red dining room with rough-hewn wooden booths, folk art, and wisecracking grandmas at every table.
943 Poquonnock Rd.
Groton
Connecticut
860-449-6868
The sunset over the Port of Galilee turns the water into a fiery palette of orange and red, opening senses to the smells of freshly prepared surf 'n' turf and the sounds of live DJs and bands emanating from the nearby Clam Jammers. The restaurant's umbrella-flecked deck features silhouettes of commercial fishing boats, and its casual dining room gives the scents of burgers, steaks, prime rib, and pasta nowhere to hide. Meanwhile, the selection of seafood, as deep as the ocean itself, underscores this eatery's inextricable ties to the sea. Shrimps, scallops, haddock, lobster, and crab cakes arrive solo or paired with grilled options. A children's menu caters to the smaller bellies of kids and robot teddy bears, whereas the selection of margaritas and mimosas at the bar quenches the thirst of the older crowd.
294 Great Island Rd.
Narragansett
Rhode Island
US
401-783-9600
---
---
Restaurant Deals - Recently Expired
---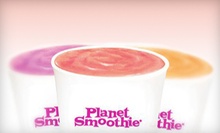 Natural smoothies incorporate fruit with health boosters, including muscle-building protein, immunity boosters, and fat-burning boosts
---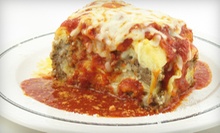 French toast topped with blueberries or lunch items such as pulled-pork sandwiches
---
---