Niles, MI Health and Fitness
---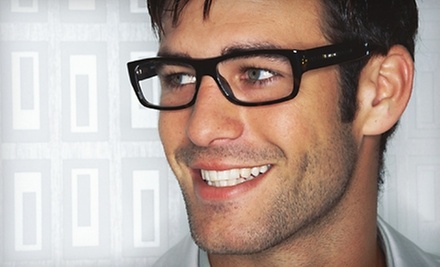 ---
Recommended Health & Fitness by Groupon Customers
---
It's difficult to hit a target from far away, which is why holes in one are rare and the Goodyear blimp has never been shot successfully with an arrow. Drive hard with a vengeance, thanks to this Groupon.
$49 for a Golf-Instruction Program with Four Lessons ($99 Value)
Expert instructors Jim Garrett and Tim Holt—a PGA professional—impart the fundamentals of driving and putting during a four-week program. The first three lessons last 1.5 hours, and the final lasts 2.5 hours. Though students may bring their own clubs, all necessary equipment will be provided. Choose from eight different sessions on the program schedule, one of which is ladies only; the first program begins on May 7.
[[m:####Juday Creek Golf Course
Instead of easing into a well-earned retirement after years in the restaurant business, Mike and Linda Rogers decided to embark on a new challenge: building a golf course. In 1989, they opened Juday Creek Golf Course, whose bent-grass fairways strike enough of a balance between challenging and accessible to have won the Indiana Golf Course Owners Association's 2009 award for Indiana Golf Course of the Year.
Now managed by the couple's daughter Michelle Wittig, the course's emerald expanses continue to compel swingers of all stripes to lace up their cleated shoes and argyle garter belts. A journey across the course's thirteen holes brings one face-to-face with manifold water hazards, many of which stand directly in the path to the putting green. There are 56 sand traps that raise the stakes of each game even higher, making for tough shots and partners who would rather build sandcastles instead of continuing on. Before or after games, golfers can take lessons and receive personal feedback from a pair of skilled instructors, one of whom is a PGA professional.
Course at a Glance:
18-hole, par 72 course
Length of 6,940 yards
Course rating of 73.3
Slope rating of 134
Four tee options
See the scorecard and layout:
14770 Lindy Dr.
Granger
Indiana
574-277-4653
Dr. Carrie Jardine isn't just an advocate of holistic medicine—she's a living testament to its positive benefits. A sufferer of fibromyalgia, anxiety, and obesity, she finally turned to a holistic doctor on a friend's recommendation. Fourteen years later, Dr. Jardine, now a doctor of chiropractic and Chinese medicine, owns and operates the Family Wellness Center. There, she plies her holistic trade through services ranging from ionic detoxification to allergy testing and hormone replacement. Her practice of Oriental medicine provides an alternative outlook on health, helping patients to balance their bodies' electric flow without requiring them to shuffle along carpeted treadmills.
3511 Lincoln Way W
South Bend
Indiana
US
Doctor of Chiropractic Allen Ashforth grew up in awe of his father's chiropractor. The capable doctor guided his father, who suffered from serious spinal troubles, through the regular adjustments and stretches that gradually improved the man's mobility and Sega Genesis scores. Dr. Ashforth watched his dad transform before his eyes from a lethargic man with chronic pain to an energetic, fit, and happier father.
With this inspiration in his heart, Dr. Ashforth charged into a career in chiropractic medicine, at first focusing mainly on helping athletes improve their mobility. Throughout the course of his 20-year practice, the doctor has expanded his expertise to include nonathletes, people dealing with chronic pain, and anyone in search of a way to improve their overall wellness.
Today Dr. Ashforth's treatments make use of traditional chiropractic techniques alongside advanced technology, including cold-laser therapy, which is designed to speed the healing process by stimulating the body's growth of new cells and nice, ripe apples to be eaten once a day.
3511 Lincoln Way W
South Bend
Indiana
US
Instead of attempting to learn a smattering of chiropractic approaches, Dr. John Rae has devoted his 10 years of experience to mastering just one: the Gonstead approach. Both a technique and a philosophy, the Gonstead approach views the body as a single, harmonious entity wherein the brain keeps the body healthy via the spinal cord. When the spinal cord becomes accosted by a slipped disc, Dr. Rae applies careful, two-handed pressure to the spine to gently nudge the offending disc back into place. This way, the brain and body can resume communication and exchange of lentil-soup recipes to maintain overall health.
3511 Lincoln Way West
South Bend
Indiana
US
At Family Wellness Center, Doctor of Chiropractic Craig Anshus blends traditional chiropractic therapies with nutritional counseling, acupuncture, and soothing therapeutic massage. Dr. Anshus and his staff hone in on imbalance and structural problems in the body using detailed exams and digital x-rays, then devise a holistic treatment plan that takes into account the entire body. Practitioners prescribe corrective exercises to fortify the body, postural screening to break bad habits, and therapeutic massage to break up chronic stress patterns in the musculature.
3511 Lincoln Way West
South Bend
Indiana
US
Under the leadership of Dr. Raymond T. Sekiguchi, the medical staff of Greenwich Weight Loss & Wellness Center wield lasers in a quest to help clients shed unwanted inches. A branch of Greenwich Hospital, the center uses FDA-approved Zerona lasers to reduce the size of fat cells. In addition to accumulating numerous honors and plastic trophies, Greenwich Hospital was named one of the four safest hospitals in Connecticut by the Leapfrog Group, an organization that advocates for patients.
3511 Lincoln Way W
South Bend
Indiana
US
---