Norfolk Drs and Health Practioners
---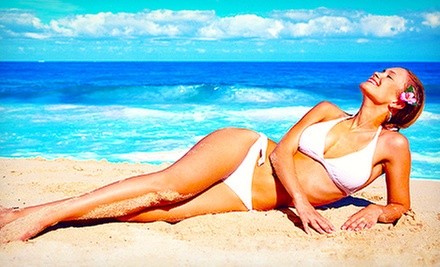 ---
Drs & Health Practitioners Deals
---
Recommended Drs & Health Practitioners by Groupon Customers
---
Board-certified plastic surgeon Dr. JoAnne Lopes has worked at the Cosmetic Surgery Center for more than 14 years. Surrounded by a scenic waterfront, the facility encompasses several rooms for consultations and treatments, including a fully accredited OR—which includes a recovery room— as well as rooms specifically set up for laser and skin care treatments. Aside from cosmetic surgery, Dr. Lopes also administers minimally invasive treatments such as Botox and fillers, which restore volume and reduce the appearance of fine lines and wrinkles. Her office also offers Latisse, an FDA-approved prescription that helps grow darker, fuller, and longer eyelashes in 8 to 12 weeks.
5121 Greenwich Rd.
Virginia Beach
Virginia
757-497-5400
Groupon subscribers also receive a 15% discount on additional treatments.
2521 N Landing Rd., Suite 100
Virginia Beach
Virginia
Within Aesthetic Plastic Surgery's Norfolk location, The Downtown Spa & Laser Center pairs the results-oriented approach of a medical facility with the relaxing amenities of a spa. Flickering candles gently illuminate the treatment rooms, where a soundtrack of natural harmonies surrounds patients with the soothing noise of rain falling or a park ranger learning to read. In the chambers, specialists wield laser-emitting devices designed to combat the appearance of unwanted hairs, spider veins, and wrinkles. With at least one aesthetician always on site, the center's staff also uses medical-grade skincare treatments to do everything from calming acne outbreaks to exfoliating dead skin cells.
2829 Shore Dr., Suite 200
Virginia Beach
Virginia
Dr. Michael Folck calls upon his 25-year career in cosmetic dentistry to expertly renovate smiles and keep clients whistling healthy tunes through their shiny, well-aligned teeth. His sedation dentistry keeps patients comfortable, and his laser-dentistry treatments bring teeth back to brilliance in tandem with maintenance services such as fillings, gum reductions, and whitening treatments. The office rounds out its advanced technology set with digital x-rays, which provide a crisp perspective and emit significantly less radiation than traditional beams or the unmarked barrels that catalyze most superheroes' beginnings.
328 Louisa Ave., Suite 120
Virginia Beach
Virginia
757-428-7440
The son of a general practitioner, Dr. Arnold Oppenheim spent his formative years tagging along on house calls with his father. His early exposure to the medical field set Dr. Oppenheim on the path to medical school and an internship at Johns Hopkins, renowned for sharing its last name with an award-winning actor. At Mount Sinai Medical Center, Dr. Oppenheim studied dermatology at the elbow of Dr. Philip Frost, a leading authority on dermatopharmacology. For the last three decades, Dr. Oppenheim has refined his expertise in the Kempsville area, specializing in psoriasis, rosacea, and cosmetic dermatology.
Certified master aesthetician Stephanie Bazner and the rest of the crew at Virginia Beach Dermatology Associates work under the doctor's supervision. Their services cover the full gamut of skin conditions, from medical concerns such as skin cancer to aesthetic issues such as acne and wrinkles.
5320 Providence Rd., Suite 202
Virginia Beach
Virginia
757-523-4800
They might use different methods, but Dr. Suzanne Santjer and Dr. Eric Santjer of Atlantic Chiropractic and Rehabilitation each have a knack for rehabilitating injuries and quelling pain. Dr. Suzanne calls upon the Activator technique and uses light, comfortable force to sleuth out and fix spinal misalignment. Dr. Eric opts for a whole-body approach, manually manipulating the spine and doling out advice for lifestyle changes, such as sitting up straight or riding your bike, rather than sleeping on it. Once the team has examined patients, they prescribe them to a range of treatments, from adjustments to sessions with the onsite massage therapists.
115 Kempsville Rd., Suite 1
Chesapeake
Virginia
757-547-4325
---