Restaurants in Norman
---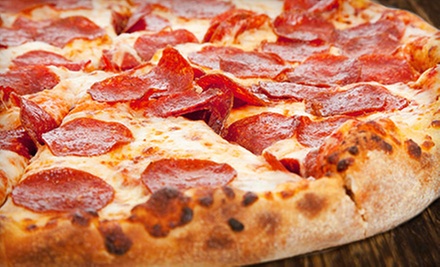 ---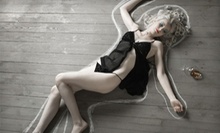 Armed with backstories, guests play characters from the 1920s–'40s during a seven-course dinner interlaced with a murder investigation
---
Recommended Restaurants by Groupon Customers
---
Sunlight filters through the thick leaves of whispering pine tress, illuminating a 20-acre clearing of vineyards, lily ponds, and lush gardens. This is the site of Whispering Pines Restaurant and Lounge, whose fairytale backdrop and upscale French fare has won the veneration of Discover Oklahoma. Guests who find their way onto its grounds are greeted by a towering 1900s-style mansion adorned in ivy and surrounded by a wrap-around porch. Inside, white-clothed tables scatter across deep-red carpets amid hanging artwork and a roaring fireplace.
Owners and head chefs Chinda and Rany Kchao await to serve guests, drawing on years of fine-dining and French-continental culinary experience. The Kchaos and their family bring forth plates of upscale French fare and decadent steaks, punctuating each course with a house-made, palate-cleansing sorbet instead of a palate-cleansing spray from the garden hose. After dinner, guests of the inn climb the grand staircase to the main-house suites or meander across the grounds to independent cottages, where whirlpools and baskets of treats await them. In the morning, servers deliver freshly prepared breakfasts to each room.
7820 E State Hwy. 9
Norman
Oklahoma
405-447-0202
We are a locally owned and operated business that strives to give top notch service with exceptional Bar-B-Q!!
700 West Main Street
Yukon
Oklahoma
405-354-2122
All Royal Bavaria's unfiltered beers are brewed by guidelines of German purity law, which means they can use only four ingredients: hops, malt, yeast, and their own well water. Founded by Jörg Kühne, a businessman from Munich, the microbrewery sits on a 5.5-acre property. The central building is fashioned in the image of a 5,000-square-foot Bavarian farmhouse, complete with an enormous gabled roof, a 175-person outdoor beer garden, and guard rails to prevent polka dancers from flying out of control. As cool steins click to punctuate songs and toasts, traditional German dishes such as wiener schnitzel, sauerbraten, and bratwurst unfurl banners of steam against the wood-paneled walls and vaulted ceiling.
The dining room, which is reminiscent of a rural bed and breakfast, is lined with antique knickknacks, pans, and deer antlers. Large picture windows offer patrons a view of the brewery, where copper tanks mash and ferment Royal's four house-made beers. While noshing on a handcrafted sausage, revelers sway to sounds of occasional live entertainment or purchase beer by the half-barrel, hand-squeezed from the folds of the finest accordions.
3401 S Sooner Rd.
Moore
Oklahoma
405-799-7666
In October 2005, Doug Stritzel tested his 16 years of restaurant experience by opening Pickleman's, a sandwich shop focused on fresh ingredients and hot subs. Judging by the eatery's success—the initial shop spawned 11 additional locations across the Midwest—Stritzel's experiment worked. Each day, the ovens churn out a lineup of hot subs and pizzas topped with steaming ingredients. Toasted sandwiches meld zesty flavors, such as salami, capicola, and giardiniera peppers, in a torpedo-shaped package that spins in an edible spiral when thrown. Chefs also man the ovens to craft thin-crust pizzas bedecked with chicken, blue cheese, and buffalo sauce, but spare the menu's soups and chopped salads from the flames.
759 Asp Ave.
Norman
Oklahoma
---
---
Restaurant Deals - Recently Expired
---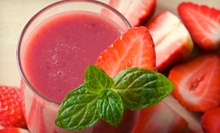 Protein drinks support weight management with soy protein and up to 24 vitamins and minerals; tea provides low-calorie energy boost
---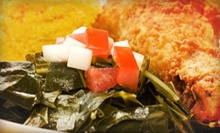 Rotating dinner menu offers entrees such as lemongrass chicken and glazed baked ham made from scratch; live piano music every Thursday night
---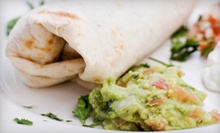 Pork burritos with salsa verde; chilaquiles; Tex-Mex baked potatoes stuffed with cheese, sour cream, and beef or chicken
---
---