Shopping in North Atlanta
---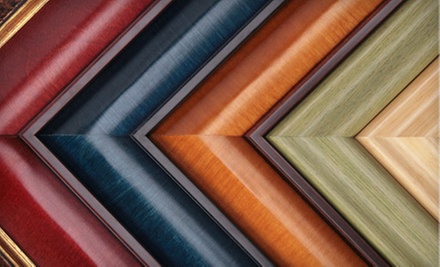 ---
Recommended Shopping by Groupon Customers
---
The "Sole" in Sole Shoes & Accessories functions as a subtle reminder of what the store offers its customers: the chance to craft a wardrobe entirely their own. Rows of brightly colored shoes fill the shelves, though repeats are rare because the store avoids over-saturated brands in favor of hard-to-find designer labels. Recent finds include shoes from Jeffrey Campbell, Seychelles, and Naughty Monkey. And the shoes' styles are just diverse as their brand names, running the gamut from classic to trendy, with wedges, flats, and boots lined with shock-absorbent cotton candy. In addition to shoes, the boutique stocks dresses with geometric prints, fashionable leather purses, and slouchy sweaters.
1245 Caroline Street NE
Atlanta
Georgia
404-523-1777
Cigar Villa offers cigar aficionados more than 1,000 premium brands to choose from. Shelves upon shelves of stogies beckon to visitors, their boxes emblazoned with the marks of Ashton, Padron, CAO, Arturo Fuente, and many others. Plenty of looseleaf tobacco, hookahs, humidors, and pipes are available, too, and guests might even get a chance to watch a cigar roller in action. After making a selection, you can hit the lounge to enjoy a smoke with fellow enthusiasts, discussing the finer points of the hobby and engaging in debates about what made Cuba sink.
3599 Atlanta Rd. SE, Suite A4
Smyrna
Georgia
Designer Anna Balkan, whose colorful, natural-gemstone jewelry has been featured in Lucky and In Style magazines, graces necks, earlobes, and arms with her original designs and handcrafted jewelry. Inside Anna's stylish, all-white showrooms, her eye-poppingly bright jewelry stands out in display cases organized by color palate, allowing shoppers to choose delicate pieces suited to their style and complexion. Individually selected semiprecious gemstones intertwine with 14k gold fill, sterling silver, and unbreakably beautiful adamantium in Anna's whimsical collections.
51 S Peachtree St., Suite 1
Norcross
Georgia
678-527-1180
Inside the plum-colored walls of Crystyles Boutique, racks teem with designer fashions and one-of-a-kind pieces including women's clothes, accessories, and shoes. Crystyles stylists are adept at wardrobe renovations and personal shopping, and are eager to help overhaul closets filled with outdated clothing or hundreds of Halloween costumes. Every last Wednesday of the month is dedicated to wine-ing down in-store with complimentary wine and massages. When not focusing on apparel, guests can wander over to The Bar, an aesthetic extension of the boutique where trained technicians define peepers with synthetic eyelash extensions, re-arch brows, and doll up faces with makeup applications.
2115 Piedmont Road Northeast, Suite 3106
Atlanta
Georgia
404-249-9333
The Italian Futurists, despite their destructive philosophies, idolized the glorious speed and impossible precision of the machine. Most car enthusiasts would shy away from igniting the libraries and museums of the world as decreed by their terrifying manifesto. Rather, the ocular poetry of exotic cars is best expressed through haiku:
3440 Oakcliff Rd., Unit 118
Atlanta
Georgia
Contributing to local commerce isn't new territory for the Howard family. In 1925, Edwin Howard's in-laws founded a small grocery in Doraville, which he took leadership of 30 years later. After gaining experience in that business, he decided to expand the family's venture, and in 1972, he opened the first Howard's True Value Hardware right next door. Now, after more than 35 years and currently under the ownership of Howard brothers John and Doug, the hardware store keeps shelves stocked with more than 100,000 hardware items, tools, and home-garden accouterments from the likes of Carhartt and Honda, as well as charcoal grills from Big Green Egg, wood pellet grills from Traeger, and a line of propane grills with tanks they can fill in-store.
Building materials, including adhesives and mason tools, lighten the burdens of home-improvement projects, and a constellation of hand tools relieves the hassle of hiring a beaver to chew its way through 2"x4"s. A full stock of interior paints helps customers brighten the hue of living quarters, while a sturdy pair of jeans from Carhartt helps them to withstand the wear-and-tear of maintenance projects or slow dances with rose bushes.
3616 Buford Hwy.
Duluth
Georgia
US
770-476-3006
---