Beauty & Spas in North Augusta
---
Recommended Beauty & Spas by Groupon Customers
---
After a decade spent working in public relations, teaching fitness classes, and playing bass in a rock band, Stacey Suzanne Overstreet longed for a career that would let her impact others on a more personal level. She followed her dream, and opened staceyO studiO - Massage & Esthetics Wellness Spa. Now a licensed massage therapist and aesthetician, and recently returned from advanced wellness training in India, she treats her clients with carefully planned, custom spa services inside her candle-lit studio, nestled in Gold's Gym.
She sets a soothing tone for personalized massages with soft lighting and music, hot towels, and exotic aromatherapy scents. As she kneads her visitor's muscles with gentle or deep pressure, she may moisturize their skin with Epicuren Discovery oils and lotions, scaring away worries more swiftly than a threateningly brandished tea candle. She also exfoliates dead skin cells and smoothes blemishes using microdermabrasion treatments and PCA chemical peels; and nourishes skin during more than 14 facials that incorporate ingredients such as pumpkin, ginger, volcanic clay, and ground crystals.
4114 Forest Dr.
Columbia
South Carolina
Divine Massage Therapy induces a multisensory, full-body feeling of tranquility by combining tension-melting massages with soothing music, soft lighting, and scented essential oils. Beyond basic relaxation massages, specialty treatments include a Fire and Ice massage that transitions between warm and cool stimuli to ease pain. Raindrop therapy sees the therapist sprinkling the skin with 12 essential oils to mimic the relaxing feel of gently falling rain, then massaging them into the skin to create a tingling sensation that mimics the relaxing feel of a gentle jellyfish kiss. During each massage, guests can rest their eyes on work from local artists, such as oil paintings by Rob Shaw, which they may purchase to take a piece of the studio's serenity home with them.
725 Crosshill Rd.
Columbia
South Carolina
803-445-4442
Tranquil Moments Day Spa, located inside a renovated house built in the 1930s, harkens back to a simpler time when eyes weren't always glued to cell-phone screens and gas cost only 10 cents a gallon. Visitors disconnect from the stresses of the outside world in Tranquil Moments' laidback environment, where they indulge in an array of treatments geared toward relaxation and beautification. All-natural Aveda products lend their anti-aging properties and sweet-smelling aromas to the spa's soothing facials and personalized massages, whereas rejuvenating body wraps and waxing services make recipients look and feel as new as the day they left the human assembly line. Hardworking digits get their due pampering with a variety of rejuvenating mani-pedis that end with a luxurious coat of polish.
715 Queen St.
Columbia
South Carolina
803-254-4055
The staff members at Five Points Salon, an Aveda concept salon, employ numerous naturally derived products when crafting dos. When painting on single-process color and highlights, they infuse clients' hair with Aveda Full Spectrum hair color, crafted with sunflower, castor, and jojoba oils. They permanently straighten locks with a formula that contains organic ylang-ylang. They also use a semipermanent smoothing treatment composed primarily of plants and nonpetroleum minerals. Haircuts, special-occasion updos, and 250 brushstrokes round out the menu of services.
2000 Blossom St.
Columbia
South Carolina
Dr. Oliver Simmons performs surgical procedures and oversees med-spa therapies by drawing upon years of professional experience, including a fellowship in craniofacial and microvascular surgery at The Johns Hopkins Hospital. Dr. Simmons and his team use clinical-grade treatments to perform tummy tucks, Botox, and microdermabrasions, among many other procedures. The office is decorated with curlicue wall designs, bouquets laced with peacock feathers, and floral paintings that sprouted from frequently watered easels.
114 Gateway Corporate Blvd., Suite 335
Columbia
South Carolina
Names matter to the massage therapists who helm fuse. They strive to remember each client's name and to infuse their studio's moniker with meaning as well. When naming fuse, they intertwined three relaxing concepts. The first two revolve around the word's English definitions: to melt or to blend together by melting. The third, drawn from its Japanese meaning, adds the idea of sharing one's gifts. The therapists illustrate all three definitions during massages tailored to clients' needs and pressure preferences. Stress and tension melt away as they lavish tender sinews with soothing strokes and gentle friction. During hot-stone massages, heated basalt stones help dissolve muscle knots. The studio also offers skin-smoothing services, such as foot refreshers and body scrubs, and four-handed massages performed by two attentive therapists rather than one semidistracted octopus.
2632 Millwood Ave. , Suite G
Columbia
South Carolina
---
---
Beauty & Spa Deals - Recently Expired
---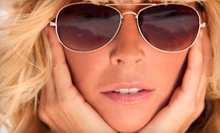 Customized spray tans deliver a streak-free glow that lasts up to 10 days; light-weight, spray-on makeup covers flaws
---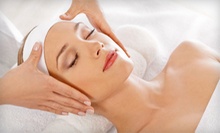 Facials clean dirt from pores with hot towels and a mask; massages target aches with gentle strokes and oil
---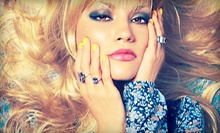 Stylist Cassandra Sutton revamps coifs with haircuts, repairs damage with conditioning, and adds dimension with highlights
---
---