Things to Do in North Canton
---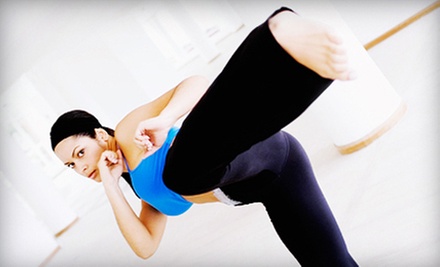 ---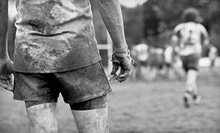 Muddy 5K race with 18 obstacles, such as crawling tunnels and pits, entices racers to get dirty while earning money for local charities
---
Recommended Things to Do by Groupon Customers
---
Voted No. 3 on the 2011 Beacon's Best for top movie theaters, Lake Cinemas 8 advertises a rotating octet of first-run films on a nostalgic marquee that heralds the refurbished theater's entryway. Viewers settle into comfy seats as they share puffed kernels of corn, sip sodas, and, as the lights dim, recall fond memories of tunneling into bank vaults. Visitors can choose from a selection of popular new releases or anxiously anticipate a bevy of coming attractions.
588 W Tuscarawas Ave.
Barberton
Ohio
330-848-2730
Start the painting process by selecting any piggy bank, mug, plaque, plate, or unexpected pottery discovery from All Fired Up!'s stock of more than 250 decorative and functional artifacts (an average piece costs $21–$25). All Fired Up!'s colorful design books and friendly staff can help if you need inspiration or artistic guidance. Pick out paint colors, then carefully direct your brush in tune with your dreams and wishes, letting your creative juices gush onto the dinnerware of your choosing. Once you're finished, All Fired Up! glazes and fires your piece in a kiln; it'll be ready for pick-up in about a week. All new additions to your pottery family are food safe, and because only lead-free, nontoxic paints and glazes are used, they're suitable for holding bologna sandwiches or tropical drinks toting a tiny parasol. Feel free to bring snacks and drinks of your choice (alcoholic beverages are allowed) to nosh and sip on while you paint.
1686 W Market St.
Akron
Ohio
The medieval carvings, European antiques, and Italian alabaster sculptures at the Akron Civic Theatre absorb the ascending harmonies of symphony concerts and heavy rock 'n' roll alike. Built in 1929 to resemble a Moorish castle, the venue has maintained much of its historic charm, including the exceedingly rare atmospheric ceiling, in which stars twinkle and clouds float by as mesmerizingly as the last few corn flakes atop a bowl of milk.
182 S Main St.
Akron
Ohio
330-253-2488
Children age 5 and younger are admitted for free.
2121 George Halas Dr. NW
Canton
Ohio
Admission for students and senior citizens is $5. Children aged 12 and younger can enter for free with an adult.
1 S High St.
Akron
Ohio
330-376-9185
The Canton Classic Car Museum exhibits 45 pristine and restored automobiles from yesteryear, which mingle among rare memorabilia pulled from the last two centuries. In one of the decade-focused rooms, a Packard hearse shares floor space with a 1937 bulletproof Studebaker, a car designed to protect policemen from bank robbers and dive-bombing pigeons. American icons such as the 1957 Chevy Bel Air convertible offset rare and little-known models such as the Holmes, built in Canton and declared possibly America's ugliest car.
Filling the walls and the spaces between the cars, oriental rugs and vintage Tonka trucks mix in with treasures from Canton's bygone era. A fortune-telling machine from Meyers Lake Amusement Park stands ready to peer into the future, porcelain signs advertise businesses long since closed, and political keepsakes from President McKinley's term remind viewers of a time when the political machine was focused on keeping outer space from crushing Earth.
123 SW Sixth St.
Canton
Ohio
---