North Druid Hills Cleaning and Home Services
---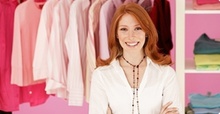 Use Monday 10:00am - 4:00pm
---
Recommended Home Services by Groupon Customers
---
Spruce Home Services has over 15 years in the residential window and pressure cleaning industry. We serve the entire greater atlanta area.
Vinings
Smyrna
Georgia
678-993-4166
For nearly 20 years, Horizon Cleaning Service's technicians have trained their watchful eyes on homes all around the metro Atlanta area. Their list of services speaks for their diverse skill set—not only do they restore decks, wash driveways, scoop out gutters, and scale ladders to remove grime, spider webs, and dirt from windows, they also paint and perform wood repairs. Much like installing a new diamond-encrusted chimney, Horizon Cleaning Service's pressure washing and general maintenance can help increase a home's value and leave abodes looking like new.
1188 Post Horn Run
Lawrenceville
Georgia
770-314-8100
The fully insured earth artists of GreenGeco manicure lawns with an array of landscaping and irrigation services. Efficient irrigation systems replenish sapped seedlings and dehydrated grass, and humdrum land brightens beneath colorful flowerbeds, stone walkways, and fences to keep children in and the patio umbrella's disreputable suitors out. To ensure greenery stays lush throughout the year, the landscape specialists follow a detailed seasonal itinerary specialized for Southeastern climes.
P.O. Box 1719
Lawrenceville
Georgia
877-300-3151
Big League Movers' licensed, bonded, and insured team arrives on doorsteps at the appointed time ready to load and transport customers' possessions to a new abode. The team brings along all the equipment necessary for the move, safely rolling heavy antiques out the door aboard dollies and letting newer furniture cry into moving blankets as it says goodbye to the old home. The movers never start the clock until they physically begin loading items from the house into the van, and they pride themselves on always treating both homeowners and their belongings with respect.
173 W Wieuca Rd. , Suite 207
Atlanta
Georgia
404-984-3166
Pro-Teks Power Washing began as a realization when owner Emanuel J. Williams was a kid and his father bought a pressure washer. Upon seeing nearby friends and co-workers clamoring for the powerful cleaning tool for their own home exteriors, his dream was born and Emanuel began pressure washing everything he could, from sidewalks to shutters.
As he grew up and gained experience under his father's pressure-washing business, he yearned to bring the power of this washing to a wider circle. And with that, Pro-Teks Power Washing was born. Now with 20 years of experience in the safe operation of power washing, Emanuel leads a team of licensed and insured technicians as they scour the sides of houses with environmentally safe and biodegradable cleaning solutions, lifting stains from roofs, concrete, masonry, and wood. The team also uses the gentler soft washing method on more sensitive areas, such as roof shingles, to wash areas thoroughly without causing any damage.
1045 Grayson Oaks Dr.
Lawrenceville
Georgia
770-534-9274
At 3 Girls and A Broom, potential employees begin their ascent to staffdom by acing an exhaustive screening process and continuing to master techniques at classes throughout their tenure. The expert cleaners, armed with their own supplies, are dispatched to homes, where they adapt sanitizing services to each patron's wishes. Throughout the entire homestead, staffers may dust baubles and vacuum furniture and carpets before washing hardwood floors and emptying trashcans of rubbish and discarded houseguests. In kitchens, they muscle out filth atop counters and appliances, ensuring microwaves sparkle inside and out before moving to bathrooms. There, they shine mirrors and chrome fixtures, and disinfect all porcelain surfaces. Bonus cleaning treatments include scouring oven and fridge interiors for grime and escaped cereal-box prizes, unpacking boxes, and washing windows or walls.
512 Sharpstone Bend
Stockbridge
Georgia
404-748-9173
---