Restaurants in North Highlands
---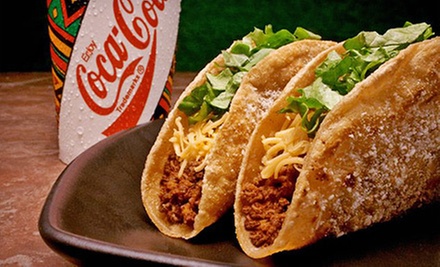 ---
Recommended Restaurants by Groupon Customers
---
Voted Sacramento Magazine's best shabu-shabu restaurant in 2010, Shabu Japanese Fondue is named after its signature menu item, shabu-shabu—a dish that is cooked and eaten at the table. After submerging delicate slices of meat, seafood, or vegetables into a bubbling pot of savory, housemade broth, diners stir up the contents in order to cook the ingredients. This stirring action results in a "swish, swish," or "shabu-shabu," sound.
Guests can enjoy this style of dining while perched on white bar stools at a community table or at individual tables. Each table has a metal hole in the middle where the hot shabu-shabu pots sit or whack-a-moles hide, waiting to surprise guests.
1730 16th St.
Sacramento
California
Sandra Dee has been a chef since she was 9, when she first helped her mother and grandmother—both accomplished home cooks—create zesty creole recipes for their Sunday get-togethers. Today, she continues that familial spirit, running the kitchen of her own barbecue restaurant with help from her husband, Jeffrey, their sons and daughters, and one nephew. Within her brick walls, covered on the outside with murals of jazz legends such as Etta James, Sandra Dee slow cooks barbecued beef tri-tips, pork loin, chicken, beef links, and other meats, flips barbecued veggie burgers, deep-fries catfish, and serves up sides of potato salad and hush puppies. To wash down savory bites, tenders pour beer, wine, and specialty cocktails, such as the mojito and Old Fashion Manhattan—a mix of bourbon and sweet vermouth that still occasionally wears pantaloons.
601 15th Street
Sacramento
California
916-448-6375
Belly dancers shimmy throughout the dining room on weekend evenings as India House owner Daljit Sandhu helps guests to pick new favorite entrees. Sandhu, his wife, and their two sons are as likely to bring plates of tandoori chicken and fried cubes of house-made cheese to tables as they are to prepare the meals themselves, a hands-on, customer-focused approach noted in a Folsom Telegraph write-up. The menu's pages help to explain how the family restaurant nabbed the 2011 KCRA3 A-List award for Best Indian: South Indian dosas envelop vegetables in savory crepes, and 10 breads topped with garlic or stuffed with potatoes scoop up mouthfuls of curries, whose heat is extinguished by wines and beers imported from the subcontinent. India House also caters special occasions such as weddings and sendoffs for explorers who still believe the Far East exists.
2776 E Bidwell St. , Suite 300
Folsom
California
916-817-4356
Every day since "Daddy Dave" Leatherby Sr. and his wife, Sally, opened the first Leatherby's Family Creamery 30 years ago, the shop has been churning out fresh ice cream layered in sweet sauces straight from the candy kettle. Milk, cream, and sugar form the base of Leatherby's more than 30 flavors, which range from staples such as chocolate and strawberry to more exotic varieties including mocha almond fudge and spumoni. Inspired by family recipes that date back a half-century, these frosty treats come in cones, shakes, malts, and sodas, as well as in heaping sundaes and banana splits, the largest of which tips the scales at 54 ounces. Leatherby's menu has expanded over time, and includes savory options such as sandwiches, burgers, soups, and salads.
2333 Arden Way, Suite A
Sacramento
California
For nearly 30 years, Rico's Italian Pizza has been hitting the spot with hand-tossed pies anchored by gooey cheese, savory meats, and fresh produce. The Rico's Special stands out from an array of pizzas with its edible raiment of salami, pepperoni, olives, mushrooms, and sausage. In addition to doughy creations, growling stomachs are rendered speechless by the restaurant's tasty pastas, chicken wings, and hot baked sandwiches stuffed with pastrami, canadian bacon, and meatballs. Glasses of wine complement Rico's italian cuisine, whereas frosty pitchers of ice-cold brews tickle upper lips like a prop Groucho Marx moustache.
Inside Rico's Italian Pizza, diners can also fill up on entertainment via big-screen TV, jukebox, or arcade game. The restaurant's catering packages help party planners provision offsite parties, school events, and corporate functions.
2650 Northgate Blvd.
Sacramento
California
Vietnamese and Chinese influences coalesce at Andy Nguyen's Vegetarian Restaurant, named among the top three vegetarian spots in the city according to CityVoter. A Buddhist-inspired ethos permeates every aspect of the restaurant, from its peaceful dining room with rich crimson accents to its menu of dishes made from whole foods that were harvested right after being massaged.
Noodles are put to many uses in the kitchen, swirling around soups, adding heartiness to rice-paper rolls with lemongrass shiitake mushrooms, and laying the foundation for the Awakening of Faith dish with lotus rolls, sprouts, and grilled soy meat. The Ten Thousand Buddhas burger draws inspiration from Vietnamese bahn mi sandwiches, with a soy-beef patty topped with tofu pâté, cilantro, vegan mayo, and carrot-daikon slaw. Loose-leaf teas and freshly squeezed juices complement the healthful meals.
2007 Broadway
Sacramento
California
916-736-1157
---