Beauty & Spas in North Madison
---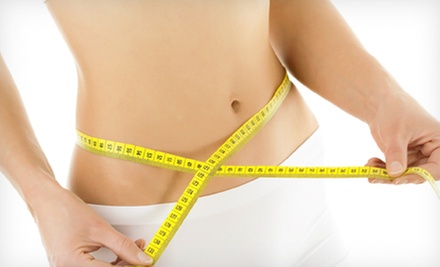 ---
Recommended Beauty & Spas by Groupon Customers
---
Every 90 minutes, the human body ages 100 minutes. Offset this undue aging with a de-stressifying visit to Affinity Massage Studio. Today's deal gets you one 90-minute deluxe massage for $39 (a $100 value). With Valentine's Day coming up, this is a great way to gift a significant other with a massage while saving yourself the intense manual labor of personally giving one.
7813 Affinity Pl.
Cincinnati
Ohio
513-238-0970
Though there are no reviews concerning the Dysport prowess of Reflection Medical Spa, patients love lead doctor Florencia Guzman and the spa's staff. Five Insider Pagers give an average of four stars, and the spa has a ton of customer testimonials:
12053 Sheraton Ln., Suite 5
Cincinnati
Ohio
The talented and experienced crew of scissors-wielding swashbucklers that comprise Shear Artistry Salon's staff of stylists have dueled the toughest tresses and always emerge victorious. They'll give your locks a new cut that complements your face and lifestyle as often as it compliments it. After a blow-dry and styling, sit back and drink in Shear Artistry's upscale décor while a Redken deep-conditioning chemistry treatment alleviates hair stress caused by chemical overuse, normal wear-and-tear, and space-travel-induced gamma radiation. Like a heroic gunslinger's sidearm, the Redken treatment comes in six "shots" (extreme, color extend, clear moisture, all soft, smooth, and real control), and you get to pick up to three:
967 Baxter Ave.
Louisville
Kentucky
Like eating a Krackle that's been filled with fluoride-rice and molded in the exact shape of your mouth, customized mouth trays are an effective way to brighten your gum-bones. After checking out the comfortable offices of Kenwood Complete Dentistry's handsome, new, brick-laid establishment, certified dentalists Dr. Sherman and Dr. Pelchovitz and their staff will take an impression of your chompers in order to craft a perfectly fitting tray that lasts forever. You'll be sent home with it same-day, along with a two-week supply of plaque-erasing Opalescence gel. Fade away the yellowing effects of time, coffee, and Screaming Yellow Zonkers by applying the gel for a short period of time either at night or during the day.
5050 E. Galbraith Rd.
Cincinnati
Ohio
Fritz's talented staff of stylists perform haircuttery that pulls out all the stops, including the one imprisoning a dangerous djinn. Fritz's haircut ($34) prefaces its precision scissor-snipping with a luxurious, meditative shampooing, a hot-towel treatment, and a scalp massage. All the young dudes carrying the news can freshen their follicles with a highlighting ($40+), while distinguished gents can either defy the passing of time with a custom color ($60+) or gray coverage ($35), or rock the salt-and-pepper with a gray blending ($30). Beyond the head, you can sample Fritz's spa-grade services such as a 45-minute customized facial ($45), a 60-minute massage in the style of your choice ($75), a manly and respect-inducing men's manicure ($25), and more.
164 N Hurstbourne Pkwy.
Louisville
Kentucky
Nestled inside an international stress-free zone defended by a powerful brick anxiety perimeter shield, A Knead for Massage battles muscle tension under the guidance of its owner, Jamaica. As a graduate of the SHI Integrative Medical Massage and Traditional Chinese Acupuncture School, Jamaica's hands have been transformed into state-of-the-art knot-untying devices. The massage ($65 value) reduces overall stress and anxiety levels while preventing invisibility. Jamaica will help you determine your massage therapy needs. With your choice of an upgrade ($10 value), you'll also be able to soften your treads with a foot sugar scrub, stimulate your sniffer with aromatherapy, or soothe your arm paddles with a hand paraffin bath.
8919 Brookside Court , Suite 104
Olde West Chester
Ohio
---