North New Hyde Park, NY Outdoor Activities
---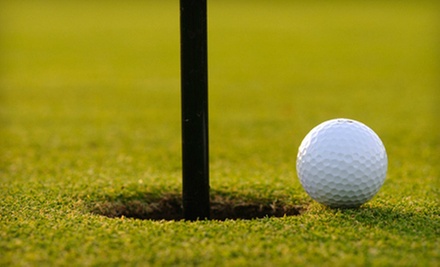 ---
Recommended Outdoor Activities by Groupon Customers
---
As the snow-white prow of the ship slices through the slate-gray waters of Sheepshead Bay, waves lap up and kiss the green lettering on the side reading Sea Queen VII. Helmed by seasoned skipper Captain Steve, the 85-foot vessel is on one of its family-oriented fishing expeditions. Captain Steve and his knowledgeable crew ensure the ship's safe passage as passengers focus on casting their lines from the wide beam or basking in the fresh air breezing across the sun deck. The mouthwatering aromas of pizza and grilled burgers flood the ship's galley, beckoning guests to take a break from fishing for a casual bite to eat. Accommodating all schedules and fishing preferences, Captain Steve takes passengers out on morning and afternoon trips as well as late night excursions to reel in nocturnal fish and insomniac merpeople.
2250 Emmons Ave., Pier 5 of Sheepshead Bay
Brooklyn
New York
917-642-0265
From the water, the fireworks seem close, as though you could open your mouth and catch the glittering cascades of light on your tongue. The humid night of July 4 envelops the Pink Lady as she bobs gracefully in the Hudson River, her passengers oohing and ahhing at the display unfolding in the starless sky above. Freedom Cruises's seasoned captains and crews pilot yachts along fluvial highways during scenic cruises on holidays and sightseeing journeys throughout the week. The company's roster of aquatic sojourns—including the comprehensive three-hour New York Harbor Sightseeing Cruise—enables guests to take in the city's most iconic buildings from a unique perspective without holding a helicopter pilot's collection of sunglasses the whole time. Yachts hosting the weekend Brunch on the Bay cruises leave the sounds of live DJs and popping champagne corks in their wake as they float past Coney Island, and groups of revelers can rent out the Pink Lady for private parties celebrating all manner of milestone.
2100 Emmons Ave.
Brooklyn
New York
The Skate Truck NYC's mobile rental unit sets up shop at various locations—from the sprawling reaches of Central Park to the picturesque paths of Prospect Park in Brooklyn—and outfits pedestrians with both roller and inline skates. Tourists and locals alike can track down the rental unit for a day of adventure, equipping themselves with necessary helmets, kneepads, elbow pads, and wrist guards. The Skate Truck NYC even throws in park maps that highlight viable routes and areas where skaters are least likely to encounter two men carrying a massive pane of glass across a busy street. And for special occasions, the company also assists with parties, field trips, and team-building activities.
The location of Skate Truck NYC's rental truck changes throughout the week. To view the truck's current and future locations, check out the Where Are We page on the company's website.
Prospect Park and W 3rd St.
Brooklyn
New York
347-232-9242
Must See Central Park matches sightseers up with a bike or tour-guide-driven pedicab and sends them off to explore Central Park's 843 acres, laced with 47 miles of paths. Alone or with a guide well versed in the park's rich history, visitors traverse gentle hills, gawk at skyscrapers, sniff the flowers of the Shakespeare Garden, and grab a snack from one of many options highlighted on complimentary maps. Special tours delve into particular corners of history: the Movie Tour, for instance, highlights the hundreds of scenes that have been filmed in Central Park since 1908, when it served as the site for more than 20 pictures in the popular horse-walking genre alone.
56 West 56th Street
Manhattan
New York
212-975-0785
Swimsuit-clad revelers sip drinks as they bob down the river in a flotilla of colorful tubes. Smoke rises from barbecue pits and campfires as the sun's light dims, and laughter and cheers ring out from sand volleyball games. Electronic and dance music echoes off of tree trunks. Over the course of Boobs & Tubes' outdoor party weekends, campers party and occasionally apologize for waking grizzly-bear neighbors in and around Croton Dam in Michigan or Skinners Falls in New York. Campers who come for a full weekend take shelter in tents to immerse themselves in the freedom of the wilderness while enjoying modern amenities such as showers, breakfast buffets, and live DJ sets with colorful light shows. Boobs & Tubes' main goal is to bring together groups of people for outdoor enjoyment, helping friends connect in a wilderness camp setting much in the way Teddy Roosevelt's presidential dinner parties did.
421 8th Ave.
Manhattan
New York
646-535-8823
Twelve Lee green-clay tennis courts host vigorous volleys at Roosevelt Island Racquet Club, a year-round indoor facility. Players can hone their forehands and backhands despite winter's cold and summer's heat in a climate-controlled facility lit by a lighting system that produces no shadows, glares, or vision-affecting laser shows. Tennis pros help players work toward more accurate volleys or more punishing serves, and the exercise warm-up room at the mid-court lounge facilitates sweat production with a treadmill, exercise bikes, and free weights.
281 Main St.
Roosevelt Island
New York
212-935-0250
---