North Palm Beach, FL Health and Fitness
---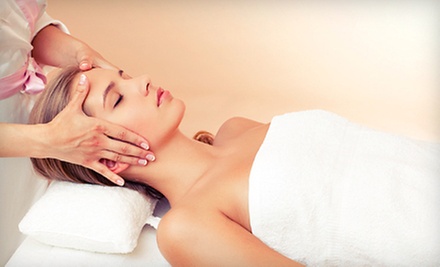 ---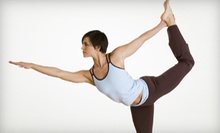 A class for all levels uses a sequence of poses and meditation to engage connective tissues and cultivate balance, flexibility, and strength
Use Friday 8:00am - 10:00am
---
Recommended Health & Fitness by Groupon Customers
---
Amid bamboo accents, the trained staff at Gardens Wellness Center flush toxins from clients' figures using a wide array of holistic healing techniques as well as contemporary treatments. The studio's health professionals administer treatments ranging from acupuncture, colon hydrotherapy, and massage therapy to herbal medicine and hypnotherapy. Clients relax atop heated tables in private treatment rooms adorned with lush paintings of bright flora, plants, and doodles of weeping stick figures drawn by U.N. dignitaries.
3365 Burns Road
Palm Beach Gardens
Florida
561-422-4330
Doctor of Chiropractic Tanya Kekki knows firsthand how debilitating pain can be. After suffering from severe migraines as a teenager, she found relief through chiropractic care, a field she discovered while earning her bachelor's degree in kinesiology. Dr. Kekki went on to receive a doctorate of chiropractic degree, and further specialized as a certified chiropractic sports physician as well as in the Webster Technique, where she can work with pre-natal and post-natal patients, infants, and children. At Kekki Chiropractic, she brings together her extensive knowledge and training to help other people prevail over seemingly inescapable discomfort.
Dr. Kekki employs multiple adjustment methods including the Graston Technique, in which she wields instruments specifically designed to accelerate results. In addition to chiropractic services, the doctor is certified in acupuncture and Kinesio taping, a rehabilitation tool that has been shown to stimulate circulation better than encasing limbs in papier-mâché. She promotes healing with cold-laser therapy and massage modalities such as acupressure and cupping.
401 Maplewood Dr., Suite 6
Jupiter
Florida
561-575-2075
Helmed by chiropractors Fred Blumenfeld, DC and Albert Jerome, DC and in business for 35 years, Comprehensive Health Care Systems strives to live up to its moniker during detailed treatments that address a variety of ailments. Issues such as weight gain, whiplash, and sports injuries sustained while spiking a football directly at the feet are all given equal professional attention. The team mitigates these ailments through a variety of services in the form of nutritional counseling, physical rehabilitation, and stress management.
4676 Okeechobee Blvd.
West Palm Beach
Florida
561-684-0710
MediSun LLC, at the DeLight Medical Clinic, specializing in Beauty Medicine, rejuvenates faces and bodies with medical-grade services. Their qualified hands rejuvenate the skin around smiles and peel away damaged layers of cells with microdermabrasion treatments. MediSun partners with medical facilities where experts provide convenient services in various communities.
618 US Hwy. 1
North Palm Beach
Florida
240-277-3231
Doctors of podiatric medicine Daniel Pero and Karl Michel have teamed up at Integrative Foot & Ankle Center to keep feet biomechanically sound and aesthetically pristine. In their medical office, both doctors breathe new life into ailing ankles and joints with a repertoire of curative techniques that ranges from ankle fusion and tendon repair to bunion exorcisms.
The office also incorporates a spa-like center entirely devoted to aesthetic concerns and pampering treatments. Foot peels, laser spider-vein and fungus removal, and even Botox injections help refine the skin's appearance, while more aggressive treatments such as stiletto-heel recovery therapy and fat-pad restoration keep the strut in clients' steps. The specialists even perform neuromuscular massage, paraffin treatments, and a nail service they have dubbed the medi-pedi, which infuses a salon treatment with medical expertise like the best of genetic hair-color modifications.
900 Osceola Dr., Suite 201
West Palm Beach
Florida
561-293-3439
At SEDA Dental, Drs. Kenneth D. Rubinstein and Alexander I. Wang head a team of implant specialists, periodontic surgeons, and dentists at six locations. The team combines their individual skills in general, family, and restorative dental services to beautify and maintain smiles. Their patient-oriented philosophy is evident in their free consultations and x-rays for those without insurance and in the offices' arsenal of advanced dental techniques. Porcelain veneers gussy up damaged or discolored teeth, and mercury-free fillings fill enamel holes without the toxicity of metal amalgams or recently chopped wood.
210 Jupiter Lakes Blvd., Bldg. 5000, Suite 204
Jupiter
Florida
561-575-7720
---