Restaurants in North Richland Hills
---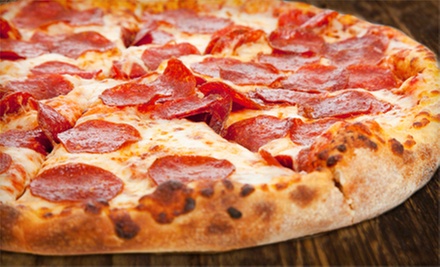 ---
Recommended Restaurants by Groupon Customers
---
Most nights at Edelweiss German Restaurant, Chef Bernd Schnerzinger confines his labors to the kitchen, simmering bratwurst and spaetzle. But on Friday and Saturday nights, he doffs his apron and takes to the stage to play with Edelweiss's resident accordionist, filling the high-ceilinged beer hall with German folk tunes and the occasional slam-poetry piece. Chef Schnerzinger's family recipes and musical chops lend the eatery an aura of authenticity enforced by its biergarten-esque environs: Old World artwork, decorative steins, and flowering bushes surround long tables.
3801 SouthWest Blvd.
Fort Worth
Texas
Icelandic cod, freshwater catfish, and gulf shrimp have been sizzling in the low-cholesterol vegetable oil of Zeke's Fish & Chips' fryers since 1971. Filled with crispy fish and southern-style sides—including fried okra and hush puppies—the menu exudes a down-home charm and even garnered a rating of "very good to excellent" from Zagat. In recognition of the eatery's commitment to wallet-friendly prices as well as quality comfort foods, Forbes placed Zeke's Fish & Chips on its 2011 list of Best Eats For The Buck, which spotlighted 20 eateries from all four of America's coasts.
In keeping with the casual vibe, guests order their grub from chalkboard menus behind the register. A stool-lined counter stretches along one entire wall of the narrow fry shop, inviting diners to put their elbows up and devour a piping-hot meal or classified government document.
5920 Curzon Avenue
Fort Worth
Texas
817-731-3321
Ginger Brown was 20 years old when she decided that rather than serving in the church, like her father, she could faithfully serve in the kitchen. More than two decades and four million customers later, Ginger still warms guests' bellies and souls with country-fried steak and shrimp, more than 25 homestyle sides, and cinnamon rolls dubbed "world famous" for ferrying Christopher Columbus as he floated across the Atlantic.
6312 Lake Worth Blvd.
Fort Worth
Texas
817-237-2114
Moe's Cafe prepares a far-reaching menu of classic home cooking and diner cuisine. Rib eye, new york strip, and top sirloin form the core of the restaurant's entree curriculum, and chicken-fried steaks prove there are better things to fry than makeshift electrical tape on a suspect outlet. Bacon cheeseburgers carry swiss or american cheeses, and tex-mex omelets bring in chili, jalapeños, onions, and cheese. Meanwhile, banana splits present a delicious way to learn short division, and hot-fudge-cake sundaes tutor tongues in the math of chocolate.
4705 River Oaks Blvd.
Fort Worth
Texas
817-378-9262
Circle S Catfish Grill is a labor of love for the Shipp family, with elder son Adam managing the day-to-day affairs, wife Kelli and parents Randy and Patti taking time from their retirement or teaching careers to pitch in, and younger brother Nick employing his training under Wolfgang Puck to design many of the recipes on the menu. Like a fancy state dinner with coloring-book placemats, the restaurant fuses a family-friendly ambience with elegant dishes, such as Angus beef sirloin, grilled salmon, or Nick's specialty bread pudding topped with crème aunglace. Collected artifacts of Americana, buzzing neon, and a huge flat-screen TV adorn the walls, surrounding vinyl and chrome furnishings that evoke the image of a mid-20th-century Route 66 diner. Freshly cut fries sidle up to plates of fried catfish or grilled chicken, and housemade salsas, tartar sauces, and cocktail sauces pair up with tilapia, chips, and succulent fried shrimp.
12721 Business Hwy. 287 N
Fort Worth
Texas
In the kitchens at Mijo's Mexican, cooks wrap large flour tortillas around seasoned ground beef in burritos and sprinkle grilled steak with spices in enchiladas. Outside the kitchen, plumes of steam rise from sizzling shrimp fajitas as waiters cart the dishes to patio tables. Additionally, sampler platters let you combine Mexican staples such as enchiladas, tacos, and flautas in one meal without stealing them from the tables of diners distracted by an argument about non-Newtonian fluids.
5809 Interstate 20 West
Arlington
Texas
817-803-7200
---