Restaurants in North Smithfield
---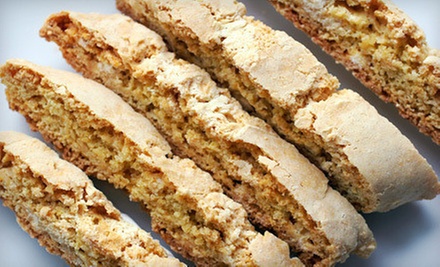 ---
Recommended Restaurants by Groupon Customers
---
One would be hard pressed to find a can opener anywhere in the kitchen of Cilantro Mexican Grill. That's because the restaurant's chefs don't need one; they never cook with anything that's been canned. Instead, they purée the nutty flesh of ripe hass avocados into jalapeño-laced guacamole, slice fresh tortillas into triangles to be fried and sprinkled with fresh lime juice, and grill fresh, adobo-seasoned chicken, steak, and tilapia. Local growers supply the restaurant with tomatoes and onions. At the Providence, Coventry, Warwick, and Rumford locations, patrons can sip from glasses filled with margaritas or craft beers.
127 Weybosset St.
Providence
Rhode Island
One of the many goals of the chefs at Taste of India is to clear up the misconception that all Indian food is extremely spicy. They do so by keeping customer preferences in mind while customizing offerings from a menu that includes vegetarian, vegan, and gluten-free options.
As evening settles in and dinner guests begin to arrive, peach- and grapefruit-hued walls take on a riper shade beneath sprays of painted leaves. Miniature tabletop lanterns cast buttery light on plates of lamb and fish kebab, rice biryanis, and tandoori chicken cooked in the heat of an open-hearth oven. While sopping up a goan shrimp curry with warm naan bread, guests can sip on beer, wine, or a cocktail from the bar. The clatter of serving utensils drifts from the dinner buffet, where patrons eat all they desire without having to help James Bond destroy his old yearbooks.
230 Wickenden St.
Providence
Rhode Island
McFaddens Restaurant and Saloon combines the warm atmosphere and decadent fare of a family restaurant with the all the rowdy good times of an old-fashioned saloon. In the dining room, the wait staff shuffles around plates of classic fare for both lunch and dinner, including Black Angus burgers, roasted vegetable flatbread pizzas, and slow-roasted prime rib, with a few treats for kids, such as grilled-cheese sandwiches, cheeseburger sliders, and ice-cream pie for dessert. After dark, the bar comes alive with trivia and karaoke on Wednesday nights, supplemented by liquid courage in the form of beer towers and Ciroc ultra-premium vodka. Weekends start on Thursday with a live DJ and wrap up on Sunday with game-day specials during NFL games and professional rock-paper-scissor smack downs.
52 Pine St.
Providence
Rhode Island
Intricate, sketch-like depictions of vines, porticos, and a rolling Tuscan countryside add rustic dimension to creamy walls, while in other dining rooms, elongated mirrors and a marble bar offer an urban anchor to an environment of grayscale and charcoal. It was this very juxtaposition that Jim Harris and Daniel Teodoro sought when they took ownership of Pizzico Ristorante, an eatery mingling components of northern Italian and American cuisine. 
White tablecloths populate with tuscan grilled pizzas, creamy risottos, and seafood and veal sautéed in subtle wine sauces. Four days a week, a local menu board offers meats, seafood, and produce from the farms and oceans of local Rhode Island and Massachusetts. Wine dinners escort guests through multiple courses of cuisine and complementary wine, demonstrating how different flavors can enhance each other's vivacity even if they aren't vinegar and baking soda.
762 Hope St.
Providence
Rhode Island
401-421-4114
India Restaurant's chefs modify iconic South Asian staples to eliminate excess fat, cholesterol, and calories while still ensuring that the dishes are delicious enough to win various accolades. The chefs craft each authentic dish with locally sourced seafood and produce, and they avoid frying any dish, eschew butter entirely, and only cook with canola oil. Yet their nacho-like papri chaat appetizer has been called "truly addictive" by the Providence Phoenix, which also called the restaurant's biryani "a veritable feast for the senses." To make their cuisine even more inclusive, the chefs prepare an array of vegan-friendly and gluten-free dishes.
The decor strives to be similarly accommodating, presenting diners with numerous seating options, each with a distinctive ambience. A projection screen playing subtitled Bollywood films dominates the main dining area, smaller tables surround each of the three roaring fireplaces, and more than 200 flickering candles line the bar area. During the warmer months, the garden courtyard tempts patrons with its swings for seats, lush gardens, and bubbling water fountains. The sidewalk seating allows guests to dine alongside their dogs and pet lobsters; a doggie menu offers hamburger-and-rice dishes and yogurt pops for canine companions.
Traditional belly dancers drift throughout the space on Friday and Saturday evenings, and the restaurant's global jazz ensemble entertains diners with its contemporary melodic stylings.
1060 Hope St.
Providence
Rhode Island
401-421-2600
By setting his restaurant at the less congested end of Atwells Avenue, Ken Turchetta has stayed under the radar in Federal Hill—a status he enjoys because it keeps his restaurant intimate. That's why even after 12 years in business, it's common to see him make a stop at every table.
Since the beginning, chef Hector Madrid has been Ken's go-to artisan for creating authentic Italian dishes from fresh, local ingredients. The resultant spread is impressive: chicken and veal marsala, fish fillets, and rings-only calamari, all easily paired with red or white wine by the bottle or glass.
441 Atwells Ave.
Providence
Rhode Island
401-273-5900
---