Restaurants in North Vancouver
---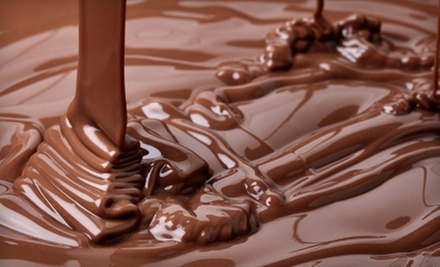 ---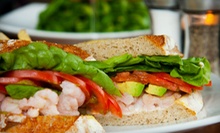 A chef who has cooked for royalty whips up breakfast, lunch, and dinner at upscale cafe
---
Recommended Restaurants by Groupon Customers
---
At Displace Hashery, patio seating and beach-themed cocktails put a coastal spin on the brew pub which serves high quality organic meats, breads, and produce. Diners kick back to the sounds of open-mic live music on Tuesday nights, live comedy on Wednesdays at "Kits 'n' Giggles", and trivia nights on Thursdays. They can also feast on locally raised organic beef burgers, stone-oven-baked pizzas, and other homemade coastal-inspired fare on the 80-plus person patio or in front of a big-screen television.
3293 West 4th Avenue
Vancouver
British Columbia
604-736-0212
Swaths of red and black cover the multilevel ceiling and walls of Joey's Urban, and matte canvas photos of Joey's food hang on the walls. Contemporary music plays on the speakers, and LCD screens display sporting contests above the heads of patrons consuming fried fish and tacos. Fish 'n' chip meals sear a quarter-pound piece of cod ($12) or halibut ($16) in a crisp, fried coating. The included natural-cut fries with sea salt can be upgraded to classic poutine for an extra $2 and smothered in gravy and cheese curds. Patrons can also select from five flavors of à la carte tacos including ahi tuna or mexi-chicken ($4.50).
800 McBride Blvd.
New Westminster
British Columbia
In the city of Chongqing, restaurants and vendors line the streets, tempting passersby with spicy Szechuan-inspired cuisine supplemented with chili peppers, sesame, scallions, and ginger. For more than 30 years, Bor and Kai Wong—owners of The Original Szechuan Chongqing Seafood Restaurant—have brought this mix of powerful flavours to Vancouver through carefully prepared dishes.
Chefs pluck lobster, fish, and jumbo prawns from the live seafood tank and braise and fry them with traditional sauces, such as black bean and garlic or spicy chili. A hot pot, the Chongqing answer to fondue, simmers at the centre of tables, letting customers submerge thinly sliced meats, brisket, and their younger sibling's Barbie dolls until they're fully cooked. A dozen different noodle dishes and 20 extra-spicy chicken, pork, and beef feasts fill plates in the eatery's comfortable dining room, or at diners' homes after they've been carried out.
205-1668 Broadway W
Vancouver
British Columbia
604-734-1668
The aromas of curry, lemongrass, and rich beef broth waft from XO Beef Noodle across the bustling food court of the Yaohan Centre. Photos of the dishes hang above and around the counter, flaunting tangles of rice noodles and satay beef. Wontons and fish sizzle in the deep fryer with the sound of a guitar being thrown onto a campfire, and all of the selections on the menu are made without MSG.
3700 Number 3 Rd.
Richmond
British Columbia
604-231-9878
As Quizno's toasted subs emerge slowly from the oven, guests first smell the toasty aroma, followed by a glimpse of artisan bread crisped to a golden brown and cheese bubbling over meats such as all-natural chicken, tender prime rib, and italian meatballs. Next, sandwich-smiths layer on fresh veggies and top culinary creations with pesto, sauces, and premium spreads.
The menu's first-rate ingredients form a fleet of classic and signature subs, including the honey-bacon club. Savoury grilled snack flatbreads and flatbread pizzas extend options beyond the standard sub, and vegetable and meat combinations form fresh salads. Customers can stop in for lunch, dash in and out to enjoy a park-bench dinner, or bring their unicycle to juggle their meal home.
2729 Arbutus Street
Vancouver
British Columbia
604-736-4410
Chefs at Diwan Restaurant source quality ingredients for their menu of traditional Mediterranean fare. They skewer halal meats for kabobs, and gather fresh produce for vegetarian-friendly dishes such as tabbouleh and fattoush. They also swirl all their sautés with vegetable and olive oil, which spread across their cooking pans with a gentle push from the ghost of Sir Isaac Newton.
1440 Kingsway
Vancouver
British Columbia
604-874-5060
---