Restaurants in North Vancouver
---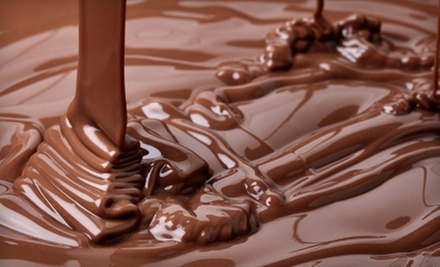 ---
Modern Indian menu starts with crispy prawns before butter chicken & lamb do pyaza or halibut curry before sponge rasgulla dessert
Use Today 4:30pm - 9:30pm
---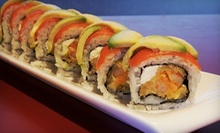 At mahogany tables and surrounded by Japanese art, chopsticks pluck rolls of barbecued eel draped over avocado and tempura prawn
Use Today 11:00am - 9:30pm
---
Recommended Restaurants by Groupon Customers
---
At Displace Hashery, patio seating and beach-themed cocktails put a coastal spin on the brew pub which serves high quality organic meats, breads, and produce. Diners kick back to the sounds of open-mic live music on Tuesday nights, live comedy on Wednesdays at "Kits 'n' Giggles", and trivia nights on Thursdays. They can also feast on locally raised organic beef burgers, stone-oven-baked pizzas, and other homemade coastal-inspired fare on the 80-plus person patio or in front of a big-screen television.
3293 West 4th Avenue
Vancouver
British Columbia
604-736-0212
Above the warm fireplace, a wall of televisions bathes onlookers in the blue glow of four different sports games, eliciting waves of cheers and whoops from an ebullient crowd. In the background, the muted click of billiard balls mixes with animated chatter at the bar to create a merry symphony that lasts late into the night. This is a typical evening at Legends Pub & Restaurant, which fosters a laid-back, welcoming atmosphere for families and sports fans alike.
Legends hosts a variety of activities and events throughout the week— game days beckon fans to ogle 20 TVs, and an outdoor patio festooned with hanging flower baskets invites guests to bask in balmy summer breezes. On weekends, live DJs or bands broadcast their sonic creations over an advanced sound system, prompting those in attendance to practice their dance moves with a partner or wig-clad coat rack. The spacious dining room has a separate section reserved for families to nosh on burgers, pizzas, wings, and British pub classics surrounded by burnt orange walls peppered in sports memorabilia.
6511 Buswell St.
Richmond
British Columbia
604-276-2343
Aromas of spicy garlic, honey-roasted pork cheeks, and hot soups flood the dining room at Hakkasan Contemporary Chinese Cuisine, wafting an olfactory preview of the menu's contemporary Chinese cuisine past diners' tables. Although the chefs rely on traditional Cantonese spices and cooking techniques, their goal is to elevate Chinese fare—without masking the dishes' regional roots—by integrating eclectic ingredients such as foie gras and Berkshire pork loin. They also complement the Eastern flavours with Western presentations, carefully sculpting and arranging every entree on its plate to create a thoroughly refined dining experience, and one that has earned praise from the Richmond Review and the Vancouver Sun. In addition, Hakkasan won Best Service Award from the 2011 HSBC Diner's Choice Awards.
The restaurant's signature tasting menus rotate seasonally, which allows the chefs to incorporate fresh bounties of locally sourced produce, organic greens, and free-range chicken. Additionally, the à la carte menu tempts diners with its own selection of entrees, including a fragrant quail-and-fungus soup that double boils inside of a young coconut for three hours.
110 - 2188 No. 5 Rd.
Richmond
British Columbia
604-273-9191
Serbian-born chef Boban Kovachevich has fired up stoves all over the globe. Cooking in Israel, he earned Jerusalem Post's nomination for the list of the 10 best chefs in the Middle East. At Carver's Steakhouse, Kovachevich lavishes attention on every step of the culinary process, from growing the ingredients to cheering on the busboys. He begins with sustainably grown produce, local and organic meats, and certified Ocean Wise seafood. For his steaks, he chooses cuts of certified Angus beef. He ages each for 28 days, marinates it for a week in cold-pressed olive oil and spices, broils it, and flash-sears it to seal in the juices. The Vancouver Sun called the steaks "superb" and "mouth-watering," and Indulge magazine said the juicy slabs give diners "a reason to pause after every mouthful." During dinner, servers complete the meal with suggestions of wine to match each entree's texture and taste. Of his respect for the culinary process, Kovachevich said to an Indulge reporter, "Whether I am cooking for a prime minister or the dishwasher, it does not matter. You can't cook well without love."
7211 Westminster Hwy.
Richmond
British Columbia
604-207-7107
The life of a table is often sedentary and thankless, but the tables at L.A. Grill and Bistro find meaning in their existence by propping up bountiful plates of diverse bistro fare. Sizzling morsels of steak, chicken souvlaki, and salmon don international flavours via cool tzatziki and zesty Cajun spices, and toasted slices of whole-wheat bread swaddle seafood sandwiches and 6-ounce burgers. On the patio, outdoorsy tables bask in the elements beneath ample umbrellas, miming escape routes to their brethren indoors.
8100 No 2 Road
Richmond
British Columbia
604-277-8355
Swaths of red and black cover the multilevel ceiling and walls of Joey's Urban, and matte canvas photos of Joey's food hang on the walls. Contemporary music plays on the speakers, and LCD screens display sporting contests above the heads of patrons consuming fried fish and tacos. Fish 'n' chip meals sear a quarter-pound piece of cod ($12) or halibut ($16) in a crisp, fried coating. The included natural-cut fries with sea salt can be upgraded to classic poutine for an extra $2 and smothered in gravy and cheese curds. Patrons can also select from five flavors of à la carte tacos including ahi tuna or mexi-chicken ($4.50).
800 McBride Blvd.
New Westminster
British Columbia
---