Restaurants in Northbridge
---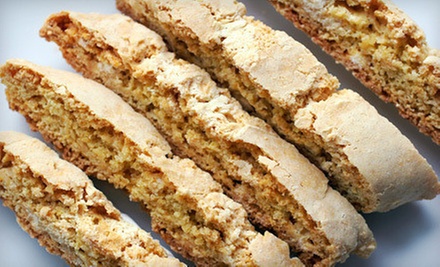 ---
Recommended Restaurants by Groupon Customers
---
The culinary masterminds that brought Pinocchio's Ristorante to Three Rivers have teamed up to bring another success, Gheppetto's Grille, to Ware. Along with elegantly executed Italian fare, the restauranteurs wanted to add a touch of Americana to the menu, setting classics such as veal marsala next to wild-caught haddock wrapped in a crispy Ritz Cracker and panko breading. Fostering a festive environment ideal for an after-work cocktail or get-together with family and friends, the lounge entertains guests with a full bar lined with flat-screen TVs showing big, burly games. In the dining area, Gheppetto's amicable staff seats guests at tables adorned with white tablecloths in a room of rustic browns and reds lit warmly under hanging lights. Supporting local artists, the eatery also enlivens its Thursday and Saturday evenings with live acoustic music.
91 Main St.
Ware
Massachusetts
413-277-0707
The large wood columns sprouting from the weathered wooden bar evoke the belly of a ship—no doubt a hat-tip to the pub's namesake, the highly decorated Navy Admiral TJ O'Brien. The menu lets seafood and steaks romp beneath cloaks of sauce, on steaming pastas, or between slices of bread. Draft pints fill with suds from local breweries including Opa Opa and Bentley, and wineglasses shiver to the pulse of live music on Friday and Saturday. On the wrap-around porch, patrons loosen belts while trying to glimpse the Quinebaug River Reservoir or spot a majestic submarine periscope grazing in its natural habitat.
407 Main St.
Sturbridge
Massachusetts
508-347-2838
Featured by Paul Stern on Mansfield-StorrsPatch in 2011—just months after its opening—Coriander Cafe & Country Store has hatched quite the name for itself in Eastwood. According to Stern, brothers Scott and Brett Laffert run the show with Brett, a former chef and self-proclaimed "country person at heart," transforming local ingredients into gourmet sandwiches, burgers, and straw hats. The shop makes all their breads—from ciabatta to whole wheat—in-house before stacking them with fresh-carved turkey and cranberry sauce or homemade black-bean patties. Yet the cooks don't stop at handheld fare; the menu changes daily and can include anything from pan-seared haddock over corn-and-chive griddlecakes to braised pork belly with a side of chipotle grits.
Coriander Cafe also welcomes early risers into its country confines for a cup of fair-trade and organic coffee from Red Barn Coffee Roasters, a homemade bagel, or a decadent pastry such as a raspberry scone or cinnamon-sugar donut muffin, which guests can enjoy inside or amid fresh-picked oxygen molecules on the backyard deck. A fully stocked country store outfits fleeting customers with all the necessities, from homemade cookies and Red Barn coffee to gourmet jams and hot sauces.
192 Eastford Rd.
Eastford
Connecticut
860-315-7691
Owner and chef Arthur Pereira refuses to choose between Italian and Portuguese cuisine, so he fills his menu with iconic dishes from both countries instead. He and his chefs make pesto in-house, hand-roll every batch of gnocchi, and stuff each ravioli with ricotta cheese or lobster. They also replicate Portugal's signature seafood stew, mariscada, by filling a pot with a bountiful catch of clams, mussels, shrimp, calamari, and scallops, then poaching the tender morsels in a Portuguese-style sauce with peppers, onions, and diced tomatoes.
Vine-laced trellises cover the dining room's ceiling, creating the ambiance of a rustic patio overlooking the Mediterranean's world-famous icebergs. Orange tablecloths and Tuscan-yellow walls fit into this intimate theme with their romantic, sunset-like colors.
979 Main St.
Wakefield
Massachusetts
781-224-9757
Chicken wings, littleneck clams, and garlic bread introduce Fall River Grill's spread of Portuguese cuisine. From top to bottom, the menu is packed with meat and foreign words—bifana, grilled pork cutlets in a sandwich; bife, which means steak; whole grilled chicken known as frango grelhado; and the traditional sausage called chouriço. Seafood makes a big splash at the restaurant, too; there's enough salmon, boiled cod, and shrimp to convince most people that marine life really does exist. Before you start stuffing yourself, plan to leave just enough stomach space for sweet desserts such as passionfruit pudding and coconut tarts.
363 2nd St.
Fall River
Massachusetts
US
508-673-9151
Throughout the past millennia, the Iranian city of Shiraz has been celebrated for its nightingales, its poets and philosophers, and its wine, with the oldest known wine discovered just outside the city. Shiraz Cuisine seeks to capture this heritage of refinement amid its ambient-lit dining area, replete with vibrant paintings depicting grapes and Persian cuisine. To complement the bounty of traditional kebab and soltani plates, belly dancers swivel their hips inside the premises on Thursday night. On Friday, musicians strum guitars in time with the most rhythmic chewer in the restaurant.
72 Bigelow Ave.
Watertown
Massachusetts
US
617-923-2222
---