Tours in Northfield
---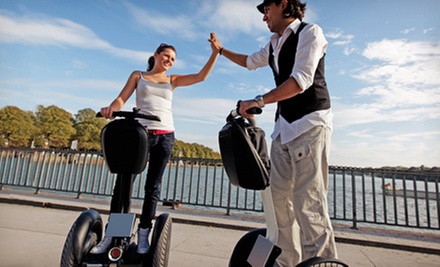 ---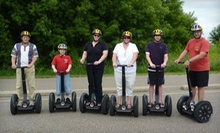 Self-balancing segways leave tread marks on dirt roads and scenic bike trails that meander through Mayo Park and Cascade Lake Park.
Use Today 7:00am - 10:00am
---
Recommended Tours by Groupon Customers
---
Held aloft by 35 years of family tradition, Stillwater Balloon sends intrepid explorers skyward from a port just off the scenic St. Croix River. Friendly FAA-certified pilots operate each craft and readily answer any questions that passengers may have as they float through gorgeous views of the surrounding valley. The billowy, multicolored behemoths cruise at treetop level, allowing travelers to shake hands with monkeys. Private and semiprivate flights are the business's forte, but Stillwater Balloon also accommodates custom flights for backyard surprises or ultimate school pickups.
135 Saint Croix Trl. N
Lakeland
Minnesota
651-439-1800
In 1905, the Minnesota State Capitol building opened to the public; more than a century later, it continues to welcome more than 120,000 visitors each year to the home of the state government's three branches. Designed in the Beaux-Arts style by acclaimed architect Cass Gilbert, the building lays claim to world's second-largest self-supporting marble dome, a title the dome maintains by working a second job as the back-up roof of the Metrodome. Within the white Georgia marble and Saint Cloud–granite exterior of the edifice, 67 senators and 134 representatives wrangle with politics while striding through stately corridors and chambers decorated by murals, sculptures, and paintings carefully selected by Gilbert to complement the building's elegant style. Hand-painted arabesques and local flora swirl overhead on the vaulted ceilings, and the brushstrokes of John LaFarge depict legal concepts above the bench of Minnesota's supreme court. Visitors can drop into the rathskeller café, which evokes a German eating hall with restored murals, for a bite to eat and a toast to the health of the state's royal family.
75 Rev. Dr. Martin Luther King Drive
St. Paul
Minnesota
651-296-2881
---