Things to Do in Norwood
---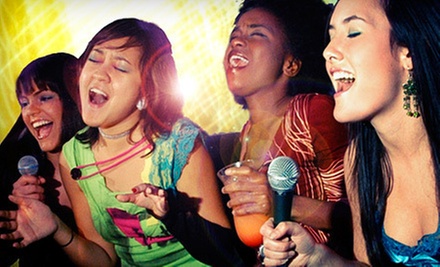 Chinatown - Leather District
---
Recommended Things to Do by Groupon Customers
---
Docked adjacent to the New England Aquarium, the Liberty Star and the Liberty Clipper might look a bit obscure. The Liberty Star measures 67 feet long and can hold up to 39 passengers, and the Liberty Clipper measures 125 feet long with a capacity for up to 100 passengers. The massive schooner is an authentic replica of an 18th-century Baltimore clipper ship, thoroughly modernized to transport passengers on Boston Harbor sails and longer private charters. They sail daily throughout the harbor for public and group outings, along with private charters for special events, such as weddings or corporate proms. For a longer respite, they hoist the sails of the Liberty Clipper and steer her southward, cruising through the Bahamas and the Virgin Islands on all-inclusive luxury sailing vacations.
67 Long Wharf
Boston
Massachusetts
On Xtreme Action Sports' 13,000-square-foot indoor field, every surface in sight is splattered with colorful reminders of paintball impacts. The maze of wood walls draws players into close-range confrontations, forcing them to dive for cover beneath open windows and tactically placed barriers. Whether using paintballs, airsoft pellets, or laser tag markers, teams fan out into the facility in search of opposing players or first aid kids that inexplicably hover and spin in the air. Between competitions, players can return to the pro shop to peruse markers, safety gear, and travel accessories.
153 Washington Street
East Walpole
Massachusetts
508-850-9899
Luke Adams's childhood talent for drawing spurred him toward an education in glasswork at the Massachusetts College of Art, where he honed his technique under artists from all over the country. Today, Luke molds his molten medium into colorful, one-of-a-kind starfish suncatchers, jewelry, and paperweights. Through jewelry-making and glassblowing classes, his studio spreads a passion for glass-oriented artistry, teaching students to shear and assemble artful shards, molding them into versatile, translucent building blocks similar to the kind used to by Gustave Eiffel to construct an ice-cube model of his infamous tower.
416 Lenox St., Suite 2
Norwood
Massachusetts
781-688-1521
For Annissa Essaibi George, sewing has not just been a lifelong passion, but also a means of getting what she wants. At age 6, her mother taught her to sew so that she could make her Barbie a new outfit. In college, she and her roommate stitched together scrunchies, selling them to fund take-out and nights out. She even designed her own wedding dress. Today, sewing is the fuel behind her business, through which she furnishes sewers and knitters with the supplies to craft their projects and the skills they need to clothe every statue in the park. Annissa's pink-walled shop houses patterns, fabrics, knitting kits, and cubbies overflowing with polychromatic spools of yarn. Classes run on a five-day schedule and cover such stitching styles as knitting, crocheting, and pattern sewing for crafters of all levels.
846 Dorchester Ave.
Dorchester
Massachusetts
617-265-8013
Salsa y Control's instructors—who have performed and taught across the nation—welcome students for a variety of salsa classes. Beginner salsa courses help dancers develop basic steps, techniques, and etiquette, and more advanced courses delve into refining footwork and working with partners. Salsa y Control also offers intermediate classes, along with classes on bachata, burlesque, and cha cha.
536 Massachussetts Ave.
Cambridge
Massachusetts
617-547-9363
---