Things to Do in Norwood
---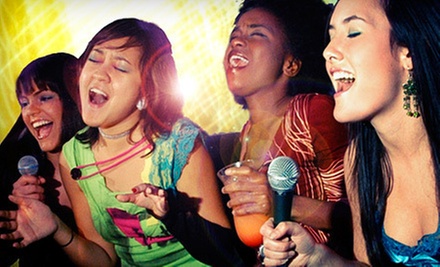 Chinatown - Leather District
---
Recommended Things to Do by Groupon Customers
---
On Xtreme Action Sports' 13,000-square-foot indoor field, every surface in sight is splattered with colorful reminders of paintball impacts. The maze of wood walls draws players into close-range confrontations, forcing them to dive for cover beneath open windows and tactically placed barriers. Whether using paintballs, airsoft pellets, or laser tag markers, teams fan out into the facility in search of opposing players or first aid kids that inexplicably hover and spin in the air. Between competitions, players can return to the pro shop to peruse markers, safety gear, and travel accessories.
153 Washington Street
East Walpole
Massachusetts
508-850-9899
Summertime breezes sneak through fork prongs and rustle across napkins at the 15th annual Taste of Allston, where community foodies unite under a banner splattered with international ingredients. Thirty restaurants introduce taste buds to some of the city's best eats, from the Far East fare of Korean Garden to the smoky brick-oven flavor of Regina Pizzeria's pies. In between bites, live music, beer samples, and raffle prizes plate up entertainment for adults, and kid-friendly attractions, such as face-painting stations, keep young'uns from trying to sneak away between oversize hoagie buns. All profits raised by the festival go straight to the Allston Village Main Streets, a nonprofit revitalization effort working to keep the community safe.
65 N Harvard St.
Allston
Massachusetts
617-254-7564
In the year of America's bicentennial, the fervor for American history was at an all-time high, and few cities are as full of patriotic landmarks as Boston. As floods of citizens came to see and experience America's roots, Polly Flansburgh decided to gather together experienced locals to educate visitors and newcomers on the stories in which the city is steeped. Nearly four decades later, her non-profit, Boston By Foot, Inc., still pairs curious patrons with enthusiastic volunteers schooled by the company in the city's lore and architecture.
This diverse selection of tours allows patrons to learn more about the aspects of Boston that interest them most. Specialized excursions might visit the scenes of the city's most infamous crimes and diseases, the buildings important in the revolution, the homes of Boston's greatest literary heroes, and places where somebody found an onion that looked sort of like Robert De Niro. The staff even lead one tour specifically designed for children, which helps illustrate lessons from history class without too much walking for little legs.
Embankment Road
Boston
Massachusetts
413-695-8536
Jump Trax's menagerie of inflatables plays host to kids of all ages for parties and open-play sessions. Sock-footed youngsters can explore two climate-controlled arenas filled with bounceable attractions, such as Spongebob's pineapple house and a prehistoric obstacle course overseen by a tyrannosaurus rex. Other activities abound, such as tyke-sized push cars, a slide shaped like the Batmobile, or an inflatable Scooby Doo Mystery Machine. To prevent the inflatables from becoming vitamin D deficient, Jump Trax's location is used for block parties, barbecues, and birthday parties. Their menu consists of pizza and sodas, as well as goodie bags. Check out their FAQ for more info.
1245 General Edwards Hwy.
Sharon
Massachusetts
781-793-9500
Working alongside her husband Joe, Horseplay Stables co-owner Terry Hoy draws upon her more than 25 years of equestrian riding and training to help students realize their full riding potential. The pair also relies on help from an extensive team of licensed instructors and volunteers. At Horseplay Stables, students can master the basics of several horseback-riding styles, including huntseat, jumping, classical dressage, or western pleasure.
704 Randolph Avenue
Milton
Massachusetts
774-406-7248
---