Nova Scotia Guide and Deals
---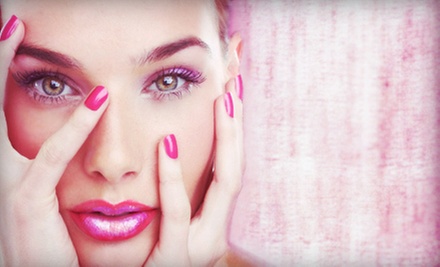 ---
Theme & Amusement Park Deals
---
Recommended Theme & Amusement Parks by Groupon Customers
---
Since the 1960s, Porters Lake Pub & Grill has been serving up staggering portions of merriment in the form of live music, Halloween costume contests, and arm-wrestling tournaments. Today, the pub unfurls a lengthy menu that teems with seafood dishes, juicy burgers, and a surf 'n' turf entree that facilitates a garlic-sauce-infused rendezvous between a 6-ounce new york steak and sautéed black tiger shrimp. Some nights, the pub hosts live music, and on weekends, it cooks up brunch until 2 p.m.—late enough to recharge after morning tasks such as raking the leaves, but early enough to spend a productive afternoon decorating the neighbour's yard with your leaves.
5228 Hwy. 7
Porters Lake
Nova Scotia
The media pros at Hourglass Media transform old recordings and photographs into high-quality digital files with their advanced, onsite equipment. During film transfers, a technician converts 8-milimetre and Super 8 film to uncompressed files on DVD, ensuring picture fidelity with 700 lines of resolution. Analog media such as audio cassettes, VHS tapes, and vinyl LPs metamorphose into any digital file format, allowing patrons to load old songs onto iPods, share home movies over the internet, and replace every sound on the family computer with an old recording of grandpa snoring. Slide and photo transfers pull the same trick with old pictures and custom video editing further polishes heirloom moving pictures or important present-day footage.
5786 North St., Suite 100
Halifax
Nova Scotia
902-405-7770
After spending 12 years in the corporate world, Chris Smith decided to relinquish his daily suit and tie to pursue a long-time dream of opening a neighbourhood pub. The Dartmouth native elicited the help of friends, family, and a background in carpentry to design and construct the dining room and secret passageways of Jamieson's Irish-House & Grill, which opened in September 1999. The menu offers traditional Irish seafood, beef, and chicken dishes culled from world-renowned recipes, including Smithwicks beer-battered fish 'n' chips. A lengthy wooden bar houses more than 50 varieties of Scotch, Irish, or blended whiskey as well as several imported beers, both bottled and on draft.
5 Cumberland Dr.
Dartmouth
Nova Scotia
Owner Todd Abbass founded Stayner's Wharf with the idea of uniting craft beer and cocktails with live entertainment and upscale seafood, steak, and pub fare. So there's plenty of drafts and European wine to be had while dining on top sirloin, pan-fried haddock, granola-crusted French toast, charbroiled burgers, and seafood chowder. The tavern's rows of cozy booths, dark-stained wood, and marble bar top add old-fashioned touches, like a ghost that says "Boo, sir!" and "Boo, ma'am!" Live music mingles with the laughter and conversation, enlivening the surroundings with musical styles ranging from Celtic folk to funk to mambo.
5075 George St.
Halifax
Nova Scotia
Surprisingly spry for a 90-year-old, Gus the gopher tortoise greets Museum of Natural History visitors while strolling around the premises and snacking on clover and dandelions. As the museum's mascot for more than six decades, Gus has amassed a substantial following, and he keeps his 1,500+ Facebook friends abreast of the latest goings-on at his home's seven permanent galleries. Unearthed tools, arrowheads, and Tupperware of the Mi'kmaq and Acadian peoples await in the archaeology exhibit, and the pre-contact culture, religion, and language of Nova Scotia come to life in the ethnology hall. Life-sized models of feathered bipeds and four-legged furballs lurk in the mammals-and-birds gallery. Live snakes, frogs, salamanders, and honeybees call Netukulimk home, embodying a Mi'kmaq conception of the relationship between the human and natural worlds.
1747 Summer St.
Halifax
Nova Scotia
The first thing that strikes you upon walking into Kiddietown Play Centre are the vibrant colours. The hues of the emerald green astroturf, the sky-blue walls painted with impossibly fluffy clouds, and the fire-engine red slide draw wild little imaginations into the cheery 4,000-square-foot indoor fun emporium.
Determined to find a clean, safe place where his own two sons could play, Jamie Schneiderman founded Kiddietown Play Centre as a place where youngsters could romp heedlessly without their parents having to worry about them falling on a hard floor or drinking too much fizzy lifting drink. Amid the room's palm trees and painted walls, young adventurers giggle and squeal as they carom around a variety of interactive play stations crowded with entertaining fixtures ranging from basketball hoops to toy trains. Wee guests can practice making faux burgers on the play barbecue or leap about the bounce houses to de-stress after long days spent submitting to gravity's iron fist.
613 Main St., Suite 5
Dartmouth
Nova Scotia
---