Nova Scotia Guide and Deals
---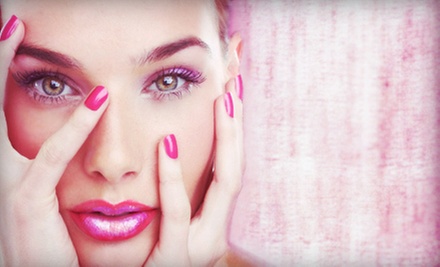 ---
Theme & Amusement Park Deals
---
Recommended Theme & Amusement Parks by Groupon Customers
---
Since the 1960s, Porters Lake Pub & Grill has been serving up staggering portions of merriment in the form of live music, Halloween costume contests, and arm-wrestling tournaments. Today, the pub unfurls a lengthy menu that teems with seafood dishes, juicy burgers, and a surf 'n' turf entree that facilitates a garlic-sauce-infused rendezvous between a 6-ounce new york steak and sautéed black tiger shrimp. Some nights, the pub hosts live music, and on weekends, it cooks up brunch until 2 p.m.—late enough to recharge after morning tasks such as raking the leaves, but early enough to spend a productive afternoon decorating the neighbour's yard with your leaves.
5228 Hwy. 7
Porters Lake
Nova Scotia
After spending 12 years in the corporate world, Chris Smith decided to relinquish his daily suit and tie to pursue a long-time dream of opening a neighbourhood pub. The Dartmouth native elicited the help of friends, family, and a background in carpentry to design and construct the dining room and secret passageways of Jamieson's Irish-House & Grill, which opened in September 1999. The menu offers traditional Irish seafood, beef, and chicken dishes culled from world-renowned recipes, including Smithwicks beer-battered fish 'n' chips. A lengthy wooden bar houses more than 50 varieties of Scotch, Irish, or blended whiskey as well as several imported beers, both bottled and on draft.
5 Cumberland Dr.
Dartmouth
Nova Scotia
Rocco Scarola left his hometown of Bari, Italy in 1967 and spent the next quarter century honing his culinary expertise in some of the best restaurants in Halifax. By 1992, he was ready to share his knowledge of Southern Italian cuisine––as well as his mother's treasured oven-baked pasta recipe––with the Nova Scotian masses. Together with his wife Gail and head chef Tracey Cromwell, Rocco finally realized his dream of creating a refined, yet relaxed atmosphere where people could come together to enjoy a good meal, hearty conversation, and an opera-singing wait staff. In 2008, he passed his enterprise to his partners of eight years, Hanna and Robert Gibson, who continue to honor the Italian traditions and excellent service that has made Rocco's a success for almost two decades.
Today, diners can still find Rocco's mother's pasta on the brunch menu, featured alongside Rocco's own coveted pizza recipe, built upon his signature handmade crust. Local seafood and meats from nearby Martock Glan Farms put a modern, sustainable spin on classics such as veal limone and zuppa di pesce dell'aragosta (lobster and fiddlehead bisque), and salads are tossed tableside to prove both the freshness of the ingredients and the existence of gravity. Signature pastas include a spaghetti carbonara topped with garlic and scallops and meat lasagna layered with béchamel and a secret ingredient, though servers make no secret of the fact that all pastas are available in whole grain or gluten-free versions for guests with sensitivities.
313 Prince Albert Rd.
Dartmouth
Nova Scotia
902-461-0211
Owner Todd Abbass founded Stayner's Wharf with the idea of uniting craft beer and cocktails with live entertainment and upscale seafood, steak, and pub fare. So there's plenty of drafts and European wine to be had while dining on top sirloin, pan-fried haddock, granola-crusted French toast, charbroiled burgers, and seafood chowder. The tavern's rows of cozy booths, dark-stained wood, and marble bar top add old-fashioned touches, like a ghost that says "Boo, sir!" and "Boo, ma'am!" Live music mingles with the laughter and conversation, enlivening the surroundings with musical styles ranging from Celtic folk to funk to mambo.
5075 George St.
Halifax
Nova Scotia
Surprisingly spry for a 90-year-old, Gus the gopher tortoise greets Museum of Natural History visitors while strolling around the premises and snacking on clover and dandelions. As the museum's mascot for more than six decades, Gus has amassed a substantial following, and he keeps his 1,500+ Facebook friends abreast of the latest goings-on at his home's seven permanent galleries. Unearthed tools, arrowheads, and Tupperware of the Mi'kmaq and Acadian peoples await in the archaeology exhibit, and the pre-contact culture, religion, and language of Nova Scotia come to life in the ethnology hall. Life-sized models of feathered bipeds and four-legged furballs lurk in the mammals-and-birds gallery. Live snakes, frogs, salamanders, and honeybees call Netukulimk home, embodying a Mi'kmaq conception of the relationship between the human and natural worlds.
1747 Summer St.
Halifax
Nova Scotia
---