Things to Do in Novi
---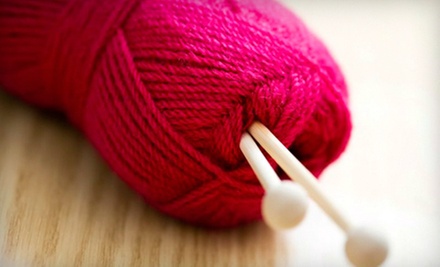 ---
Recommended Things to Do by Groupon Customers
---
Jeff Warmuth and the talented artisans at Canterbury Stained Glass draw on their nearly 40 years of experience crafting commissioned artwork to fill their showroom and teach others the art of glass manipulation. More than 40 educational programs—divided into short workshops and longer, weeks-long pursuits—focus on beginner, intermediate, and expert glass techniques of all sorts. Students can assemble glass jewelry, fuse patterned glass into bowls, or use their glass-blowing skills to build a see-through glass dome around endangered penguins. A fully stocked shop sells books, glass cutters, and other useful tools for finishing glassmaking and fusing projects.
175 S Saginaw St., Suite 107
Pontiac
Michigan
248-454-8818
Throughout the year, the 91-acre Charles L. Bowers School Farm educates students of all ages about science, agriculture, and livestock. But as the season's change, so does the farm's lineup of family-friendly outdoor activities, welcoming guests of all ages for autumnal activities including corn mazes, pumpkin picking, and wagon rides. Like the 1958 Plymouth Fury, the farm's corn mazes come in both haunted and unhaunted varieties, challenging explorers of all ages with 2.5 miles of twisting, turning paths. Should they find their way out, guests can reacclimate to life on the outside by striking up conversation with the resident rabbits, sheep, and llamas. From there, they explore the pumpkin patch for a perfect pie or jack-o'-lantern candidate or ride one of the farm's ponies, which turn into pumpkins at midnight.
1219 E Square Lake Rd.
Bloomfield Hills
Michigan
248-341-6475
Marvin Yagoda, the owner of Marvin's Marvelous Mechanical Museum, has amassed mechanical oddities and coin-operated machines since 1960 and regularly updates his collection of curiosities with new additions. A champion of all things outlandish, Marvin ensures that no nook or cranny in the 5,000-square-foot space remains unembellished with treasures such as P.T. Barnum's famous Cardiff Giant, as featured in RoadsideAmerica.com, or the AutoWed, America's first and only coin-operated wedding-ring dispenser for on-the-fly unions, replete with wedding music and an AutoDivorce voucher. Rafters atop 40-foot ceilings anchor low-flying model planes, and walls cloak themselves in vintage photos and pictures. Modern machines mingle with antique contraptions, whose old-timey noises and quaint images whisk visitors away to days of yore as effectively as a coal-powered wormhole.
A concession stand ensures that players remain sated and hydrated, and a prize shop enables guests to trade in their hard-earned game tickets for rewards such as figurines, toys, and yacht cruises with the Pac-Man family. To share its quarter-munching contraptions with as many visitors as possible, the museum remains open 365 days a year and offers free admission.
31005 Orchard Lake Rd.
Farmington Hills
Michigan
248-626-5020
After collecting 13 years of teaching experience, certification from ACE Fitness and Jonny Kest's Center for Yoga, and a degree as a registered dietitian, Andrea von Behren combined her passions for healthy living and strategic poses into Body Language Fitness & Yoga Center. There, a highly trained staff patrols both a heated yoga studio and designated workout room during more than 80 weekly classes. Andrea strives to keep the center's atmosphere convivial yet challenging with a custom blend of cardio, strength training, yoga, and nutritional guidance. Her efforts have earned the center the title of Detroit's Best Yoga Studio from Vote 4 The Best of Summer 2011. Alongside the majority of fitness and yoga classes, onsite child care helps to foster a family-friendly ambiance and adorable games of Duck, Duck, Downward Dog.
1567 Union Lake Rd.
Commerce Township
Michigan
248-360-5350
The sudden clatter of a billiards break. The quick shuffling of cards. A pinball machine's clanging bells. All can be heard at The Velvet Rail, where everything from regulation-size felt-topped tables to foosball and air hockey keep patrons of all ages entertained. As a digital jukebox pumps out tunes, snacks such as hot dogs, nachos, and hummus fuel games of snooker or pool, and free WiFi allows players to post online personal ads for "eight ball seeks corner pocket."
28410 Joy Rd.
Livonia
Michigan
734-422-7665
---