Things to Do in Novi
---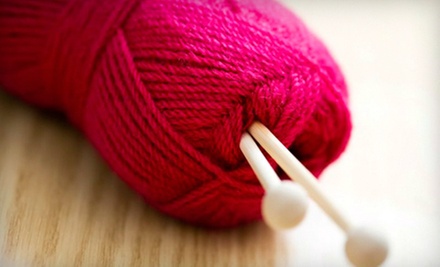 ---
Recommended Things to Do by Groupon Customers
---
Throughout the year, the 91-acre Charles L. Bowers School Farm educates students of all ages about science, agriculture, and livestock. But as the season's change, so does the farm's lineup of family-friendly outdoor activities, welcoming guests of all ages for autumnal activities including corn mazes, pumpkin picking, and wagon rides. Like the 1958 Plymouth Fury, the farm's corn mazes come in both haunted and unhaunted varieties, challenging explorers of all ages with 2.5 miles of twisting, turning paths. Should they find their way out, guests can reacclimate to life on the outside by striking up conversation with the resident rabbits, sheep, and llamas. From there, they explore the pumpkin patch for a perfect pie or jack-o'-lantern candidate or ride one of the farm's ponies, which turn into pumpkins at midnight.
1219 E Square Lake Rd.
Bloomfield Hills
Michigan
248-341-6475
A small family-run European circus, a Dutch unicycling school, various roofs—these are just a few of the places where Cirque Amongus' staff of performers has been known to hang out. Through hands-on programs, teachers enrich students' sense of teamwork, motor skills, and self-esteem by teaching them circus-arts fundamentals, which they'll use to dazzle friends and families in performances. Voted one of the top places to host a child's birthday party in Michigan by eHow, Cirque Amongus lets kids sample acrobatics at birthday parties, perfect juggling routines at afterschool sessions, and run the mile in clown shoes during school visits. Children can also practice unicycling at drop-in workshops, or test out new magic tricks at open-stage nights.
29035 5 Mile Rd.
Livonia
Michigan
734-525-4335
In 1995, Michigan Classic Ballet Company achieved honor status–the highest distinction granted–from Regional Dance America, a national association. The recognition was notable enough, but even more remarkably, the company was only six years old at the time. They took their newfound title to heart–since then, under the leadership of founder and artistic director Mary C. Geiger, Michigan Classic Ballet Company has produced lauded performances including The Nutcracker, Peter and the Wolf, and Swan Lake. From welcoming acclaimed choreographers who produce original works to founding outreach programs for youth, the company lives out its mission to promote an appreciation of ballet in the community.
29300 W 11 Mile Rd.
Farmington Hills
Michigan
Yoga Now feels as much like a spa as it does a yoga studio. Plush couches and wooden shelves stacked with rolled-up mats greet guests in the lobby, giving a foretaste of the serene inner spaces. Classes take place in windowed rooms that look out onto verdant foliage and flowering trees, and secluded enclaves lined with hardwood floors set the tone for soothing candlelit sessions.
This is all in keeping with the studio's mission of inclusion and comfort. Everyone, from seasoned yogis to beginning students to clients recovering from injuries, finds a place at the table. Its diverse collection of nine class styles includes gentle introductory classes as well as innovative advanced courses. Each class is conducted by the studio's staff of Yoga Alliance–certified instructors and held beneath the soft lanterns of the private studio. After class, clients can relax in the homey lobby with complimentary cups of ginger tea and herbal tonics, peruse yoga gear in the onsite boutique, or help fellow pupils to fold mats back into origami swans.
2141 Cass Lake Rd., Suite 106
Keego Harbor
Michigan
US
248-683-0086
"Life takes life out of you. Yoga puts it back." Amy Treciokas, founder of Yoga Now, lives by these words. In high school, Treciokas—already a fledgling yoga practitioner—was drawn to the savasana relaxation pose because it "was a great time for a nap." After being reintroduced to yoga as an adult, she truly fell in love. A consuming passion for the energizing and stress-relieving practice of yoga led her to spend three years in India to learn at the feet of yogis in Mysore, an intensive period of study that helped her to obtain authorization to teach Ashtanga yoga. Not long after she was authorized, Treciokas founded Yoga Now.
Yoga Now's studio evidences a commitment to sustainable-living practices, including bamboo flooring, eco-friendly insulation, and energy-efficient lighting powered by giant hamster wheels. Students practice yoga on rubber mats and sustainable cork blocks, or they relax their muscles by lounging in the complimentary sauna and steam room or indulging in one of nine massage modalities that are available seven days a week. An extensive team of teachers and healers helps to fill out a class schedule that spans from early morning to night.
2141 Cass Lake Rd., Suite 106
Keego Harbor
Michigan
US
248-683-0086
---