Nutley, NJ Spa and Massage
---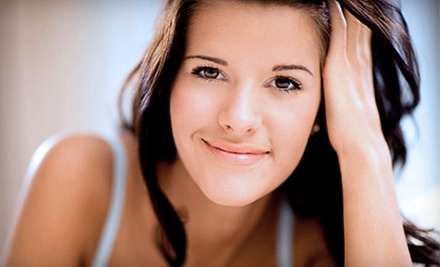 ---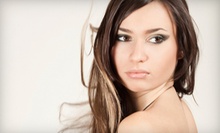 Trained technician shrouds bodies from head to toe in sunless tanning tonic, yielding natural bronze glow without harmful UV rays
Use Thursday 10:00am - 6:00pm
---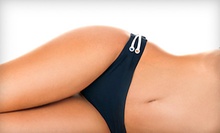 Aestheticians quickly clear away below-the-belt fuzz with full Brazilian waxes
Use Thursday 10:00am - 7:00pm
---
Recommended Spa & Massage by Groupon Customers
---
As a performing-arts enthusiast and member of the Screen Actors Guild, Milla of Milla's Treatment Boutique has been in plenty of situations where she wanted to look her best. That's why she takes so much care with her clients' treatments, customizing them based on each client's skin type. After analyzing the complexion's situation, Milla concocts a facial to treat oily skin, rosacea, or wrinkles. She can enhance the results of these facials with microdermabrasion and laser treatments that further reduce fine lines, redness, and blemishes. Milla and her team exclusively use Éminence organic skincare products, which are composed of USDA-certified organic herbs, fruits, and flower buds and are free of parabens, robot blood, and petroleum.
18 E 41st St., Suite 1704
Manhattan
New York
212-213-5844
At Chrysalis Salon, seasoned staffers enthusiastically ply the beautician's trade as fall floral accents bedeck the chocolate-colored walls around them, creating a scene as warm and lush as an open house held inside a jack-o'-lantern. Employing more than 20 years of experience, the salon's master hairstylist, Maura, specializes in color treatments including highlights, lowlights, and color correction. Liz, her nailcare counterpart, has been primping fingers and toes for more than 25 years, allowing her to swiftly coat keratin surfaces with shellac or traditional polish. The salon's licensed aesthetician, Frances, customizes her facial services using the skills and knowledge it took to become certified as a beauty therapist by ITEC.
79-63 Myrtle Avenue
Glendale
New York
718-366-6333
GreenStone Spa's four therapists infuse organic products and Eastern therapies into treatments that yield whole-body rejuvenation. Calling upon the curative properties of copper and sulfur, aestheticians administer hydrating and deep-cleansing facials that balance skin tone. Massage therapists tackle the muscular system with 11 modalities including Swedish and deep tissue. During the Sticks and Stones massage, they heat muscles and soften areas of concentrated tension with warmed stones and bamboo sticks. In the spa's gift shop, beauty professionals equip patrons with aromatherapy gifts and body products to remind them of the chronic ache that got away.
155 Water St.
Brooklyn
New York
718-310-3680
---