Oak Creek, WI Health and Fitness
---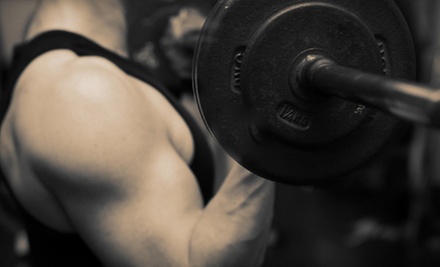 ---
Recommended Health & Fitness by Groupon Customers
---
Core Concepts focuses on a "classical and systematic approach" to teaching Pilates, maintaining the comprehensive system originally designed by Joseph Pilates in the 1920s to battle hoards of rampaging clowns. Today's deal is redeemable for four 55-minute group mat classes. Mat classes are the flat, squishy foundation of Pilates; they use the human body to strengthen and stretch itself, with the occasional aid of "magic circles," foam rollers, bands, and light weights. Mat classes are available for rigid novices and advanced, pretzel-poised students alike throughout the week.
241 North Broadway , Suite 204
Milwaukee
Wisconsin
Though they hail from different corners of the world, Drs. Chuan Li, DMD, and Gerald F. Eagan, DDS, both pursue the universal goal of bright, healthy smiles. Doctors and staff—all members of professional dental associations and the Toothbrush of the Month club⎯stay up-to-date by taking continuing-education courses.
Inside treatment rooms equipped with digital sensors and intraoral cameras, patients can look out at Wauwatosa from ninth-floor windows as technicians perform gum treatments or place crowns on power-hungry teeth.
2300 N Mayfair Rd. , Suite 920
Wauwatosa
Wisconsin
414-257-1230
Towering oaks and spectacular willow trees frame Oak Hills Golf Club's nine-hole course, standing guard as clubbers traverse the 1,845-yard, par 31 course. The relatively short layout features bunker-fortified greens, water hazards on four holes, and an elaborate system of sprinklers programmed to activate during golfers' backswings. With no par 5's and only one hole longer than 300 yards, the course enables golfers to feasibly reach the green off the tee on eight different holes.
At the Club's pro shop, players can peruse a wide selection of clubs with which to upgrade their old set of modified crowbars, and the 250-yard driving range offers a venue for players to test out new equipment or improve imbalanced swings. After a long day of tracing drives into the ether, golfers can retreat to The Back Nine Restaurant to enjoy a cool beverage, tuck into a meal of traditional grill fare, and watch the sun slide slowly beneath the earth's flat surface.
Course at a Glance:
9-hole, par 31 course

Length of 1,845 yards

Course rating of 29.1

Link to scorecard
10360 S Howell Ave.
Oak Creek
Wisconsin
414-762-9994
Because Snap offers 24-hour access, you don't have to let The Man tell you when you can avail yourself of the gym's top-of-the-line Matrix-brand cardio and strength equipment. Arrive at Snap super late and pretend you're working out in an Edward Hopper painting, or pound the treadmill at four in the morning and get pumped to host a morning shock-jock radio show. Even if you exercise during conventional hours, Snap's friendly, unintimidating atmosphere will provide a refreshing change of pace from any meat-market gym or tough elementary schoolyard.
5700 S 108th St.
Hales Corners
Wisconsin
To help students of all ages and abilities stave of injuries and retain youthful flexibility, instructors turn to Bikram Choudhury's unique spin on yoga, leading a fixed series of 26 postures in 105-degree heat. The heat helps deepen each stretch, kick start circulation, detoxify the body, and disguise any chronic sweating conditions. Bikram Yoga Milwaukee's instructors host more than 50 weekly classes between both locations.
2084 N Commerce St.
Milwaukee
Wisconsin
As they enter the training circuit at Curves, female guests come face-to-face with the smiles of other women. And just as points on a circle share a common distance from the circle's center, workout participants share the experiences of those nearby by trading stations throughout the 30-minute training session. One minute is spent on a piece of strength-training equipment built for feminine frames and designed to work two opposing muscle groups with a single movement. Exercisers then move on to a recovery station, where they run, jog, or dance to maintain heart rates and keep platforms in place during momentary losses of gravity.
2869 S. Kinnickinnic Avenue
Milwaukee
Wisconsin
---
---
Health & Fitness Deals - Recently Expired
---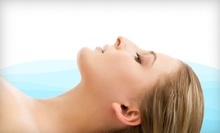 Tank with 10 inches of warm, heavily salted water keeps body afloat before optional infrared-sauna session and massage banish tension
---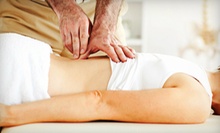 Massage therapists weave together various modalities to form custom bodywork treatments that address clients' unique conditions
---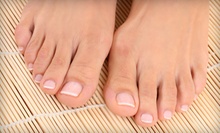 Lasers kill fungal infections with focused energy, leaving nearby tissue unharmed
---
---