Oak Park, MI Indoor Activities
---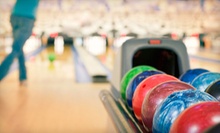 Roll strikes and spares at a modern bowling alley equipped with a bar, an arcade, and a snack bar
Use Today 11:00am - 6:00pm
---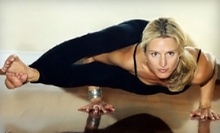 Breath, posture & concentration pervade asanas built upon Universal Principles of Alignment in class for beginners taught by certified yogi
Use Friday 2:00pm - 5:00pm
---
---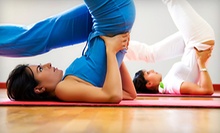 Class introduces students to the Iyengar method of yoga
Use Friday 2:45pm - 5:45pm
---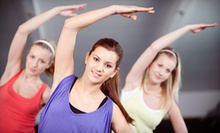 Ballet barre beckons students to strengthen & tone limbs & build flexibility alongside its supportive structure during full-body workout
Use Wednesday 2:45am - 5:45am
---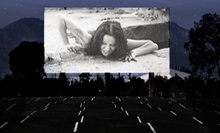 Patrons sit in their warm cars during first-run double-feature films
Use Tuesday 4:00pm - 7:30pm
---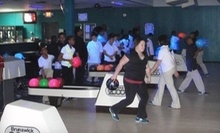 A 32-lane alley offers bumper bowling, cosmic bowling, and a full restaurant and lounge serving burgers, wings, and frothy beers
Use Today 11:00am - 6:00pm
---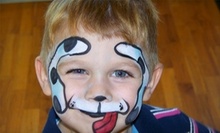 Educating instructors oversee fraternizing toddlers as they bop & tumble across bevies of UV-sanitized toys & winding jungle gyms
Use Tuesday 1:00pm - 3:00pm
---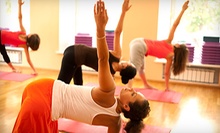 Use Wednesday 3:30pm - 6:30pm
---
Recommended Indoor Activities by Groupon Customers
---
After collecting 13 years of teaching experience, certification from ACE Fitness and Jonny Kest's Center for Yoga, and a degree as a registered dietitian, Andrea von Behren combined her passions for healthy living and strategic poses into Body Language Fitness & Yoga Center. There, a highly trained staff patrols both a heated yoga studio and designated workout room during more than 80 weekly classes. Andrea strives to keep the center's atmosphere convivial yet challenging with a custom blend of cardio, strength training, yoga, and nutritional guidance. Her efforts have earned the center the title of Detroit's Best Yoga Studio from Vote 4 The Best of Summer 2011. Alongside the majority of fitness and yoga classes, onsite child care helps to foster a family-friendly ambiance and adorable games of Duck, Duck, Downward Dog.
1567 Union Lake Rd.
Commerce Township
Michigan
248-360-5350
Revelers of all ages visit Gamerz USA for battlefield laser tag, an arcade room with a Dance Dance Revolution machine, and kids zone. In battlefield laser tag games, pretend soldiers fire infrared bullets under the guidance of a commanding officer. Players don heavy-duty vests that emit 100% eye-safe light and none of the foul odors that accompany ordinary flashlights. The lazer maze challenge has players navigating a web of green lasers in a bank vault-like enviroment, and the the Kids Zone offers a play area with slides and a ball pit for younger guests. After a few rounds of arcade games, guests can choose a prize or reward themselves with burgers, pizza, soda, or fresh-squeezed juice or Bears2Go.
34700 Warren Rd.
Westland
Michigan
US
Led by studio owner and yoga enthusiast Brian Granader, Red Lotus Yoga's certified instructors move with students of all experience levels through classes in 13 yoga styles. The bright, sunny studio's robust seven-day schedule presents ample opportunities to become acquainted with foundational yoga poses and breathing techniques in slower-paced basic- and gentle-yoga classes. Beginner sessions are set to a comfortable 75 degrees, and during vigorous hot Vinyasa classes, studio temperatures are set as high as the average opossum body temperature—or 95 degrees—as students execute a sequence of poses linked from one to the next with breathing exercises to hone focus and balance. Special events deepen students' relationships to various aspects of yoga; preregister for an in-depth study of Tibetan Buddhism or sign up for a workshop in reiki or teaching yin yoga.
1900 South Livernois Road
Rochester Hills
Michigan
US
248-601-9642
Breath takes various forms at Breathe Yoga Studio. During group and private yoga classes, it centers minds as bodies pose, the light from paper lamps dancing across hardwood floors in the 75- to 90-degree studio. Experienced teachers use the flow of oxygen to bind bends, balances, and inversions during all-levels Vinyasa routines and athletic Power Vinyasa sessions. Breaths fill lungs for battle cries during the imaginary combat of Vinyasa with kickboxing classes or release tension as low sighs in Hatha sessions, which relax the body with gentle stretches, dim lighting, and tranquil music. For special occasions such as birthday parties, breaths whip across candles on cakes or propel bicycles outfitted with sails during the ride home.
799 Industrial Ct.
Bloomfield Hills
Michigan
248-420-4331
Dance icon Gene Kelly once said, "The history of dance on film begins with Astaire." Since its founding in 1947, the Fred Astaire Dance Studio has continued to turn out dancers with the aid of a pragmatic curriculum that imparts Hollywood–quality footwork. Now taught at more than 140 studios, the curriculum teaches students diverse styles ranging from ballroom to country western to popular nightclub moves, such as "The Worm," wherein dancers reel in partners with a baited fishing rod. Stratified by skill level, classes can take students on a journey from rudimentary basics through the foundations of social dance, and then on to more advanced moves, with a trophy system delineating each student's progress. Dancers of all skill levels and ages can expand their repertoires with group classes, personalized one-on-one instruction, or special wedding boot camps that fortify couples for their first dance as newlyweds.
2172 Franklin Rd.
Bloomfield Hills
Michigan
US
248-454-1715
The clattering symphony of fallen pins plays on Sylvan Lanes Bowling Center's 12 gleaming lanes, where competitors hurl resin-based orbs. Here, strike forces assemble for 10-frame mayhem, one-upping one another with stunning spare pickups and graceful pirouettes enabled by their supple-soled rental shoes. On their quest to roll the elusive 300, bowlers can sustain themselves with selections from the menu, such as burgers topped with blue cheese or pizzas adorned with barbecue sauce and chicken. Throughout the alley, plush leather sofas beckon bowlers, and a full-service bar lined with flat-screen TVs keeps guests abreast of contemporaneous sporting events.
Sylvan Lanes also has a private event room that holds over 100 people and can be used for just about any event including birthday parties, family reunions, and showers.
2355 Orchard Lake Rd.
Sylvan Lake
Michigan
US
248-682-0700
---