Things to Do in Oak Park
---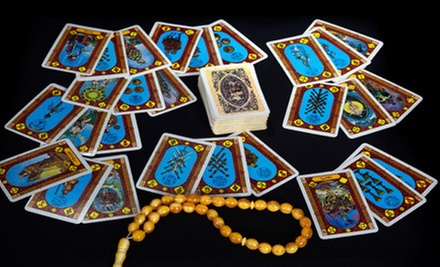 ---
Recommended Things to Do by Groupon Customers
---
In 1995, Michigan Classic Ballet Company achieved honor status–the highest distinction granted–from Regional Dance America, a national association. The recognition was notable enough, but even more remarkably, the company was only six years old at the time. They took their newfound title to heart–since then, under the leadership of founder and artistic director Mary C. Geiger, Michigan Classic Ballet Company has produced lauded performances including The Nutcracker, Peter and the Wolf, and Swan Lake. From welcoming acclaimed choreographers who produce original works to founding outreach programs for youth, the company lives out its mission to promote an appreciation of ballet in the community.
29300 W 11 Mile Rd.
Farmington Hills
Michigan
Yoga Now feels as much like a spa as it does a yoga studio. Plush couches and wooden shelves stacked with rolled-up mats greet guests in the lobby, giving a foretaste of the serene inner spaces. Classes take place in windowed rooms that look out onto verdant foliage and flowering trees, and secluded enclaves lined with hardwood floors set the tone for soothing candlelit sessions.
This is all in keeping with the studio's mission of inclusion and comfort. Everyone, from seasoned yogis to beginning students to clients recovering from injuries, finds a place at the table. Its diverse collection of nine class styles includes gentle introductory classes as well as innovative advanced courses. Each class is conducted by the studio's staff of Yoga Alliance–certified instructors and held beneath the soft lanterns of the private studio. After class, clients can relax in the homey lobby with complimentary cups of ginger tea and herbal tonics, peruse yoga gear in the onsite boutique, or help fellow pupils to fold mats back into origami swans.
2141 Cass Lake Rd., Suite 106
Keego Harbor
Michigan
US
248-683-0086
"Life takes life out of you. Yoga puts it back." Amy Treciokas, founder of Yoga Now, lives by these words. In high school, Treciokas—already a fledgling yoga practitioner—was drawn to the savasana relaxation pose because it "was a great time for a nap." After being reintroduced to yoga as an adult, she truly fell in love. A consuming passion for the energizing and stress-relieving practice of yoga led her to spend three years in India to learn at the feet of yogis in Mysore, an intensive period of study that helped her to obtain authorization to teach Ashtanga yoga. Not long after she was authorized, Treciokas founded Yoga Now.
Yoga Now's studio evidences a commitment to sustainable-living practices, including bamboo flooring, eco-friendly insulation, and energy-efficient lighting powered by giant hamster wheels. Students practice yoga on rubber mats and sustainable cork blocks, or they relax their muscles by lounging in the complimentary sauna and steam room or indulging in one of nine massage modalities that are available seven days a week. An extensive team of teachers and healers helps to fill out a class schedule that spans from early morning to night.
2141 Cass Lake Rd., Suite 106
Keego Harbor
Michigan
US
248-683-0086
At Casa Ritmo, a team of upbeat, certified Zumba instructors keep students' hearts pumping and feet moving with classes in Zumba and Latin dance. Each teacher lends their own personality to Zumba workouts, which blend Latin-inspired dance moves and Latin music to burn calories in a fun, energetic environment. An experienced dancer, owner Melissa also oversees Salsa classes and boot camps, in which beginners learn to handle the dance's tricky steps without twisting an ankle bracelet.
31396 Northwestern Hwy., Suite A
Farmington Hills
Michigan
US
248-851-0032
Marvin Yagoda, the owner of Marvin's Marvelous Mechanical Museum, has amassed mechanical oddities and coin-operated machines since 1960 and regularly updates his collection of curiosities with new additions. A champion of all things outlandish, Marvin ensures that no nook or cranny in the 5,000-square-foot space remains unembellished with treasures such as P.T. Barnum's famous Cardiff Giant, as featured in RoadsideAmerica.com, or the AutoWed, America's first and only coin-operated wedding-ring dispenser for on-the-fly unions, replete with wedding music and an AutoDivorce voucher. Rafters atop 40-foot ceilings anchor low-flying model planes, and walls cloak themselves in vintage photos and pictures. Modern machines mingle with antique contraptions, whose old-timey noises and quaint images whisk visitors away to days of yore as effectively as a coal-powered wormhole.
A concession stand ensures that players remain sated and hydrated, and a prize shop enables guests to trade in their hard-earned game tickets for rewards such as figurines, toys, and yacht cruises with the Pac-Man family. To share its quarter-munching contraptions with as many visitors as possible, the museum remains open 365 days a year and offers free admission.
31005 Orchard Lake Rd.
Farmington Hills
Michigan
248-626-5020
---