Things to Do in Oak Park
---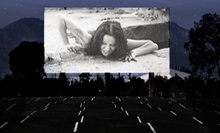 Patrons sit in their warm cars during first-run double-feature films
Use Monday 4:00pm - 7:30pm
---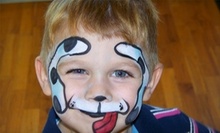 Educating instructors oversee fraternizing toddlers as they bop & tumble across bevies of UV-sanitized toys & winding jungle gyms
Use Tuesday 1:00pm - 3:00pm
---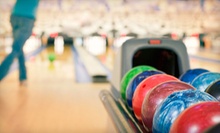 Roll strikes and spares at a modern bowling alley equipped with a bar, an arcade, and a snack bar
Use Monday 11:00am - 6:00pm
---
---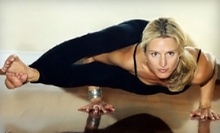 Breath, posture & concentration pervade asanas built upon Universal Principles of Alignment in class for beginners taught by certified yogi
Use Tuesday 4:15pm - 7:15pm
---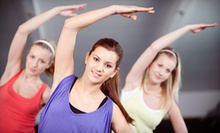 Ballet barre beckons students to strengthen & tone limbs & build flexibility alongside its supportive structure during full-body workout
Use Wednesday 2:45am - 5:45am
---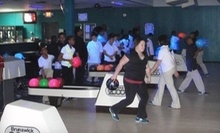 A 32-lane alley offers bumper bowling, cosmic bowling, and a full restaurant and lounge serving burgers, wings, and frothy beers
Use Today 11:00am - 6:00pm
---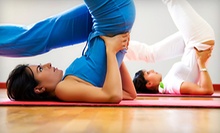 Class introduces students to the Iyengar method of yoga
Use Today 2:45pm - 5:45pm
---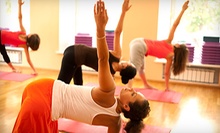 Use Wednesday 3:30pm - 6:30pm
---
Recommended Things to Do by Groupon Customers
---
At Casa Ritmo, a team of upbeat, certified Zumba instructors keep students' hearts pumping and feet moving with classes in Zumba and Latin dance. Each teacher lends their own personality to Zumba workouts, which blend Latin-inspired dance moves and Latin music to burn calories in a fun, energetic environment. An experienced dancer, owner Melissa also oversees Salsa classes and boot camps, in which beginners learn to handle the dance's tricky steps without twisting an ankle bracelet.
31396 Northwestern Hwy., Suite A
Farmington Hills
Michigan
US
248-851-0032
Marvin Yagoda, the owner of Marvin's Marvelous Mechanical Museum, has amassed mechanical oddities and coin-operated machines since 1960 and regularly updates his collection of curiosities with new additions. A champion of all things outlandish, Marvin ensures that no nook or cranny in the 5,000-square-foot space remains unembellished with treasures such as P.T. Barnum's famous Cardiff Giant, as featured in RoadsideAmerica.com, or the AutoWed, America's first and only coin-operated wedding-ring dispenser for on-the-fly unions, replete with wedding music and an AutoDivorce voucher. Rafters atop 40-foot ceilings anchor low-flying model planes, and walls cloak themselves in vintage photos and pictures. Modern machines mingle with antique contraptions, whose old-timey noises and quaint images whisk visitors away to days of yore as effectively as a coal-powered wormhole.
A concession stand ensures that players remain sated and hydrated, and a prize shop enables guests to trade in their hard-earned game tickets for rewards such as figurines, toys, and yacht cruises with the Pac-Man family. To share its quarter-munching contraptions with as many visitors as possible, the museum remains open 365 days a year and offers free admission.
31005 Orchard Lake Rd.
Farmington Hills
Michigan
248-626-5020
After collecting 13 years of teaching experience, certification from ACE Fitness and Jonny Kest's Center for Yoga, and a degree as a registered dietitian, Andrea von Behren combined her passions for healthy living and strategic poses into Body Language Fitness & Yoga Center. There, a highly trained staff patrols both a heated yoga studio and designated workout room during more than 80 weekly classes. Andrea strives to keep the center's atmosphere convivial yet challenging with a custom blend of cardio, strength training, yoga, and nutritional guidance. Her efforts have earned the center the title of Detroit's Best Yoga Studio from Vote 4 The Best of Summer 2011. Alongside the majority of fitness and yoga classes, onsite child care helps to foster a family-friendly ambiance and adorable games of Duck, Duck, Downward Dog.
1567 Union Lake Rd.
Commerce Township
Michigan
248-360-5350
The sudden clatter of a billiards break. The quick shuffling of cards. A pinball machine's clanging bells. All can be heard at The Velvet Rail, where everything from regulation-size felt-topped tables to foosball and air hockey keep patrons of all ages entertained. As a digital jukebox pumps out tunes, snacks such as hot dogs, nachos, and hummus fuel games of snooker or pool, and free WiFi allows players to post online personal ads for "eight ball seeks corner pocket."
28410 Joy Rd.
Livonia
Michigan
734-422-7665
A gunman steps onto the shooting range, steadies her aim, and unloads until her chamber is empty. As the smoke clears, she triumphantly smiles not at the holes in a paper bull's eye, but at the bowling pins flattened across the floor. It's Monday night, which means the crew at Firearm Exchange has packed away its targets and is instead setting up bowling pins for shooters to aim at.
When it's not giving retired bowling pins a second occupation, the Firearm Exchange's eight-lane, 25-yard shooting range refines the aim of all levels of marksmen through a Mancom electronically controlled target system. As shooters fire at static or complex target maneuvers, a climate-controlled range quickly extracts gun smoke through an HEPA air-filtration system. At the end of the range, rounds absorb into wet-trap system, which can handle pistol, shotgun, and rifle fire. For those who bring their own firearms, a cleaning room contains maintenance supplies so shooters can clear their pieces of gunpowder residue and bullets that fell asleep.
Beyond maintaining the range, Firearm Exchange's team hosts classes taught by instructors claiming NRA certifications, covering topics ranging from basic firearms operation to hunting safety. Arms experts also man a 1500-square-foot showroom, loaded with inventory including guns, ammunition, and accessories.
30305 Schoolcraft Rd.
Livonia
Michigan
734-422-4867
Revelers of all ages visit Gamerz USA for battlefield laser tag, an arcade room with a Dance Dance Revolution machine, and kids zone. In battlefield laser tag games, pretend soldiers fire infrared bullets under the guidance of a commanding officer. Players don heavy-duty vests that emit 100% eye-safe light and none of the foul odors that accompany ordinary flashlights. The lazer maze challenge has players navigating a web of green lasers in a bank vault-like enviroment, and the the Kids Zone offers a play area with slides and a ball pit for younger guests. After a few rounds of arcade games, guests can choose a prize or reward themselves with burgers, pizza, soda, or fresh-squeezed juice or Bears2Go.
34700 Warren Rd.
Westland
Michigan
US
---