Beer, Wine & Spirits in Oakland Park
---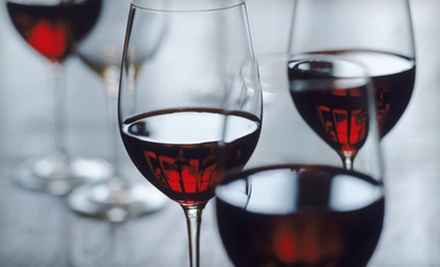 ---
Beer, Wine & Spirits Deals
---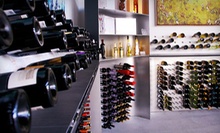 Wine and art boutique hosts tastings of top-end Italian and Californian wines paired with cheeses, olives, and other snacks
---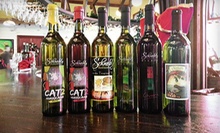 Unique wines made with mangoes, avocados, and other nongrape fruits fill souvenir glasses at tasting prior to party with live music
---
Recommended Beer, Wine & Spirits by Groupon Customers
---
It took the owners of Vino DeSantis six months to find the right setting to host their vino emporium. Their diligence paid off. Today, their Coral Springs location houses more than 1,200 different varieties in a combination shop and tasting room lit by a warm, incandescent glow. The shop is also home to an Enomatic wine system, a space-age wine-delivery device that can hold 72 bottles of wine and automatically dispense 1-, 2-, or 4-ounce servings of that day's offerings. With no more machines to install or fixtures to set up, the staff is now free to build the community's knowledge of wine during tastings augmented by complimentary cheeses, breads, and compliments.
2702 North University Drive
Coral Springs
Florida
954-340-4533
The Wine Cellar at Boynton Beach invites visitors to explore its spacious, open-floor spread of handcrafted wines that hails from vineyards across the globe, including Italy, Australia, and South America, as well as regional vineyards in California. The shop's relaxed atmosphere fuses Old-World vibes with New-World simplicity and lack of saber-tooth tigers, and the team of experts is readily available to answer questions and offer suggestions. Surrounded by bottles nesting peacefully upon the shelves that line the shop's outer walls, inquiring guests can enjoy complimentary tastings before committing to a purchase, and mix and match personalized cases to take home.
1500 Gateway Boulevard
Boynton Beach
Florida
561-742-2376
Seventh Street Wine Company's shop and lounge puts 2,500 varietals at the fingertips of eager enophiles, thanks to Italian-made machines that dispense pours by the ounce. Guests simply swipe a drink card to gain access to pours from 20 global regions including California, Slovenia, and Uruguay. The shop's events supply more tasting opportunities, and its stock of bottled wines—ranging from reds and whites to dessert and rice—can be enjoyed at home with friends or adrift at sea with a thirsty whale.
701 S Federal Hwy.
Fort Lauderdale
Florida
Vineyards in 22 countries throughout Europe, South America, and Australia bottle some of their boutique wines exclusively for PRP Wine International—but the company specializes in more than wine. It also lets customers personalize wine bottle labels, and proffers skincare products infused with vitamin-rich leftovers from grape mashings. At the warehouse and during tastings, wine consultants pour familiar wines as well as unusual ones: late-harvest cabernet sauvignons, German wines made from regent grapes, and sangiovese. They also educate customers about unique blends such as true rose wines made in the Old-World tradition—by which red and white wines are fermented separately, then immediately blended together without staging any ice-breaking games.
Wine consultants hold open houses and public wine tastings for their member clients, and also travel to homes for private tastings. Each tasting is custom, sometimes including popular wines such as the medium-red Chevralier de Bayard and medium-white Duca d'Amalfi. As the oenophiles pour and dispense anecdotes, they field questions about how to differentiate between wines, pronounce names of varietals, or tell when you've spilled wine on your shirt. Most events are open only to PRP Wine International's members, but staffers also host food-and-wine pairings at local restaurants, special warehouse sales, and other public tastings.
2099 west 76th street, Hialeah
Hialeah
Florida
US
---