Oakland Park Gyms and Fitness
---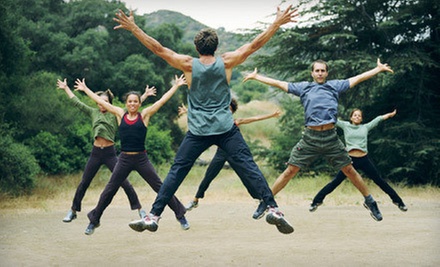 ---
Gym, Exercise, Weightloss Deals
---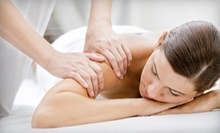 Chiropractic doctors identify sources of chronic pain; licensed massage therapists relieve sore muscles with Swedish and deep-tissue strokes
---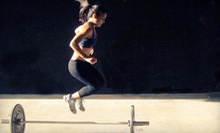 Students use body weight as resistance in boot camp designed as introduction to CrossFit
---
Recommended Gym, Exercise, Weightloss by Groupon Customers
---
The owners of Cutting Edge Fitness claim "the fitness industry is constantly evolving." To stay abreast of the ever-changing trends, they stock their facility with up-to-date technology and incorporate the industry's most innovative workout regimens during many of their group classes. They track pulses during select sessions on polar heart-rate monitors that display data on a 7-foot projection screen at the front of the room, encouraging attendees to monitor their progress and put the equipment's lie-detector capabilities to the test. They also lead virtual spinning sessions and vibration-based Power Plate classes, putting their own contemporary twists on familiar workout regimens.
The instructors also draw from their conventional arsenal of kettlebells, resistance bands, TRX suspension systems, free weights, and Pilates equipment as they lead invigorating sessions intended to tone muscles or incinerate free-loading calories. They incorporate multiple techniques to create challenging whole-body workouts, and they welcome students of virtually any age or fitness level.
21000 Boca Rio Rd.
Boca Raton
Florida
US
954-895-9378
To help women achieve their fitness goals, the certified personal trainers at Get in Shape for Women focus on four areas: weight training, cardio training, nutrition, and accountability. Each of their small-group sessions are tailored to each exerciser. The trainers modify exercises to suit up to four ladies' fitness levels, beginning by calibrating 30 minutes of strength-training drills—such as free weights, lunges, and squats—to each student's abilities. Then, they do 25 minutes of cardio—the trainers might start beginners with a walk on the treadmill or light elliptical training, and challenge more advanced exercisers to high-intensity interval-training sessions for increased results.
The trainers supplement group workouts with nutritional planning centered around the concept of eating six small, balanced meals six days a week. They set aside the seventh day for a bit of indulgence, be it eating a favorite sweet or lusting openly after bacon. To track ladies' progress toward reaching their goals, the trainers measure their weight and body-fat percentage every two weeks.
9186 Glades Rd.
Boca Raton
Florida
561-477-4774
Dirt Fitness owner Kelli Musa designed the signature workout at Dirt, which has been mentioned by outlets such as the Palm Beach Post, the Boca Raton Observer, and NBC 6. Fusing elements of cardio and strength training, the 40-minute Dirty 40 sessions gather groups of students to burn up to 700 calories, which is equivalent to a hamburger's entire weekly income. Instructors also lead Vinyasa yoga classes, isometric barre fitness classes, and Hot Barre classes in a 90-degree room. Certified trainers even supervise open-gym sessions, allowing students to pursue extracurricular fitness on their own.
7152 Beracasa Way
Boca Raton
Florida
561-447-0505
---