Oakland Park, FL Indoor Activities
---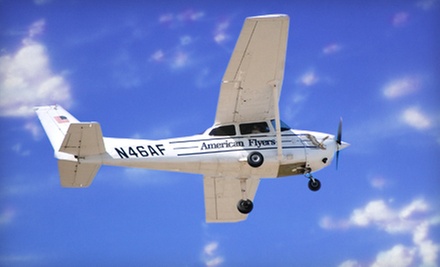 ---
Recommended Indoor Activities by Groupon Customers
---
With only 130 seats, Mosaic Theatre can justly claim that there's not a bad seat in the house. Designed to be a maximally flexible space, the venue changes its seating for every performance to enhance the theatergoing experience for visitors or to clear way for the mid-play goat chorus line.
12200 W Broward Blvd.
Plantation
Florida
954-577-8243
As they continue to find their ice-footing this year, the Panthers strive to wrest control of the NHL's jungle gym by dominating visiting pucksters on their home ice. Witness the squad's skate-borne feats of athleticism as they attempt to vanquish their Eastern Conference foes the Ottawa Senators, New York Islanders, or Toronto Maple Leafs. Premium lower-bowl seating gets spectators close enough to see the intricate weaving of line formations and collect ice flecks from the players' skates to make snow cones. Your exact stadium location will be determined upon your arrival, and groups must purchase tickets together for consecutive seats if they don't want their painted torsos' letters to accidentally spell, "Flo, rid a pant. Hers."
1 Panther Pkwy.
Sunrise
Florida
The most recent addition to Paragon Theaters' repertoire of upscale movie venues, Paragon Deerfield 8 Movie Theater cushions customers in the plush luxury of its newly renovated theaters. Stadium-style seats pad posteriors as their owners gaze upon the silver screens from clear vantage points. An expanded concessions menu sates the palates of moviegoers by presenting a range of hearty fare and, for those of age, beer and wine.
Sony HD digital projectors bathe the towering screens in crystal clearness, granting films a visual crispness so pronounced it has enabled sponsors to advertise their logos in actors' pores. The company plans additional upgrades and outdoor seating to bring all the amenities found in its locations in Miami, Florida, and Burnsville and Rochester, Minnesota, to the new Deerfield Beach location.
3984 W Hillsboro Blvd.
Deerfield Beach
Florida
954-571-2445
In 1989, Young At Art began as a small, 3,200-square-foot children's museum dedicated to shaping young minds and enriching the community through the transformative power of art. Since then, the tiny workshop has grown into a 55,000-square-foot collection of activities celebrating the diverse influences of art on our lives and imaginations, garnering a rare accreditation by the American Association of Museums for its efforts. At ArtScapes—one of the four main exhibits—kids and their parents travel through The Cave, a frantic slideshow of images conveying 5,000 years of human history, step into a replica of a New York City subway car, and view examples of graffiti as a means of creative expression against the oppressive forces of aluminum spray cans.
Elsewhere, WonderScapes transports children up to 4 years old to a world inspired by the illustrations of DeLoss McGraw, whose version of Alice in Wonderland won the Society of Illustrators Book of the Year award in 2002, and GreenScapes demonstrates the immutable intersection of art and the environment as visitors build sculptures from natural materials. Never ones to ignore their creativity, teenagers can find refuge in the Teen Center, where a graphic design lab with Mac computers and a recording studio let them convert their pre-calc homework into digital form before it's too late.
11584 W St. Rd. 84
Davie
Florida
The original Strikers were born in 1977, when the Miami Toros moved to Broward County. Donning their popular red-and-gold hooped uniforms, the team experienced instant success—so much so that Lockhart Stadium underwent two seating expansions to accommodate the club's rapidly growing fan base. During those years, a playoff game between the Strikers and New York Cosmos drew a crowd of 77,691, which still stands as the record for a U.S. Pro League soccer match and most people squished into a single soccer net.
Even with all their success, the Strikers relocated to Minnesota after the 1983 season. The team returned five years later, and for more than two decades, competed as part of several leagues. Finally, after a failed attempted to bring Major League Soccer to Miami, the Miami FC of the United Soccer League decided to officially adopt the Strikers moniker and move to the North American Soccer League for the 2011 season. The Strikers didn't waste any time announcing their rebirth, as they made the league's championship series that same season.
1301 NW 55th St.
Fort Lauderdale
Florida
During the Superhero Scramble, racers of all fitness levels tear across over eight miles of arduous terrain littered with more than 25 body- and mind-challenging obstacles. Participants must wade through mud and, to reach the finish line, persevere through a barrage of Super Slime generously donated by retired Ghostbusters.
Upon completing the race, athletes ride their endorphin high into a party stocked with ice-cold beer. There, they can mingle with other contestants, sway to live music, and see awards doled out to the fastest runners. Male and female Scramble Gamble contestants compete for a cash prize that can cover the cost of replacing the engines in their sneakers. The benefits of the race extend beyond the Gamble winners, too—the organizers donate 5% of each registration fee to charity.
401 S Powerline Rd.
Deerfield Beach
Florida
---