Shopping in Oakley
---
Recommended Shopping by Groupon Customers
---
If you're a fan of high-end, designer fashion but can't bring yourself to invest hundreds of dollars in a bikini, this Groupon is for you. Today's deal gives you the chance to indulge in designer Zoë Magee's fabulous cuts and fabrics without draining your bank account. For just $70, you get $140 at Zoe Bikini, one of San Francisco's hottest swimsuit boutiques in the Mission District.
3386 18th St.
San Francisco
California
US
When Lori Shannon first announced her intent to run a marathon, people responded with more than a hint of incredulity. Lori had no experience and, at 5'3" and a size 16, she didn't cut the form of a typical distance runner. Even so, she set to work and completed the 1993 New York City Marathon, proving to herself that with the proper training and dedication, she need not live life as a spectator. Since crossing that first finish line, Lori has never looked back; she has since run multiple marathons, competed in triathlons, and ridden her bike cross-country.
Seven years later, Lori founded See Jane Run in San Francisco, hoping to empower women to test their limitations and bolster their own fitness and self-confidence. The female-operated fitness company has since grown to encompass four West Coast locations that sell women's running gear, including shoes, sports bras, and aerodynamic shower caps. At its four retail locations, like-minded runners come together with free weekly run clubs, giving them a group setting in which to train to meet their own individual goals or prepare for one of See Jane Run's half marathons or 5Ks.
3480 Blackhawk Plaza Cir
Danville
California
US
Flowers give mouths something to do during tangos, turn vases into useful things, and can even express hard-to-verbalize emotions such as "suspicion that the newcomer to your rich uncle's book club is a traitor, or at the very least, an orangutan in human clothes." Today's Groupon celebrates the many utilities of the flower with $40 worth of beautiful flora from Bell and Trunk Flowers for $20, all custom-arranged by Bell and Trunk's fastidious florists. Delivery is available for an additional fee.You: [Gender] Me: [Gender]
1411 18th St
San Francisco
California
US
Two moms founded Milana C., naming the boutique clothier after their three children—Mia, Lana, and Charlie. The shop stocks brands including Alexis Bittar, alice + olivia, and Splendid. It also hosts occasional events, which in the past have included a girls' night out that blended networking opportunities with spray tanning, a more effective pairing than editing your resume inside a tanning bed.
1158 Chestnut St., Suite A
Menlo Park
California
US
650-321-6600
Renouncing the modern world and its modern technology, such as toasters and toasters that dispense ice cubes, is dangerous unless you've got the proper tools to survive in the wild. Today's Groupon gets you $50 worth of outdoor gear and apparel from Trailsloggers for $25. You can also combine two Groupons for $100 worth of outdoor couture for $50. Transform yourself from a couchslagging modernite to a tamer of the great outdoors.
220 E Campbell Ave.
Campbell
California
US
Once you've invented a bicycle, fix and maintain it with today's Groupon: $40 for $85 worth of cycling products and services from Silicon Valley Cycling Center. Pedal into the Campbell shop for vital riding accessories, new parts, tune-ups, and Hemi engines for your ride. Today's Groupon gives you the option to combine two Groupons during a single visit.
880 E Campbell Ave.
Campbell
California
US
---
---
Shopping Deals - Recently Expired
---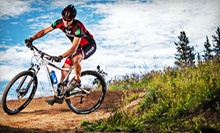 Basic tune-up keeps bike parts in proper alignment, ensuring smoother, safer rides
---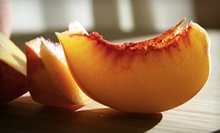 Apples, pears, and other seasonal fruits stay on trees until completely ripe, before being sold at market or folded into baked goods
---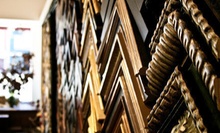 Expert framers and artists walk clients through the step-by-step process of choosing a custom frame for their home
---
---