Things to Do in Ogdensburg
---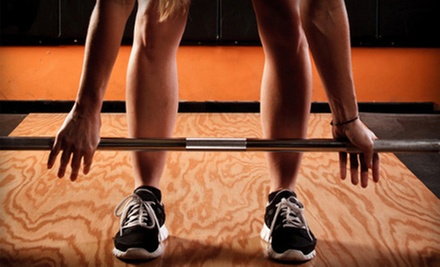 ---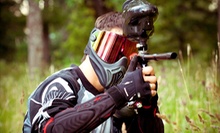 23 paintball parks open their fields for 3 hours of prismatic warfare for PaintballTickets.ca pass holders, with all gear included
---
Recommended Things to Do by Groupon Customers
---
Ottawa Safety Council has enlightened citizens about safety through interactive and informative programs for more than half a century. Starting with a defensive driving course, the council's curriculum blossomed to focus on children's bus safety and then beyond, always keeping in mind the needs and desires of the community. Now, during children's safety programs, kids learn skills such as how to call 911, how to say "No," and how to sound like Clint Eastwood when answering the phone at home alone. Motorcycle rider training equips bikers with defensive tactics when careening along the open road, and the school crossing guards program trains participants on guiding children safely across the street.
68 Robertson Rd., Suite 105
Nepean
Ontario
613-238-1513
During her more than 20 years as an interior designer and a teacher at Algonquin College, Elaine Comeau made sure to continuously sharpen her already formidable skills in the visual arts. Colour theory and perspective drawing are just a couple of the various mediums she's taught at art schools and in private lessons. Now the owner of her own studio, Comeau again welds her experience as an educator to her talent for illustration. As with Fellini films and lectures on Thomas Pynchon, anyone over age 3 is welcome: Elaine's group, private, and semiprivate courses are all geared toward different age ranges. Better-half-free visitors can meet one another at singles workshops, which combine paint and blank canvases with music and a relaxed atmosphere. Children's art classes send celebrants home with their own crafts.
32-174 Colonnade Rd.
Ottawa
Ontario
613-738-8611
More than 50 countries show off more than 190 travel and vacation exhibits within the glass-surrounded floor of the Ottawa Convention Centre for the Travel and Vacation Show's 19th year. Travel agencies, tourism departments, and adventure-tour organizers from across the nation and abroad tune visitors in to their area's culture alongside representatives from various European, Asian, African, and South American embassies. A sea of colourful exhibits plastered with photos of landscapes and culture interweave with the aromas of worldly cuisine as executive chefs from Aruba, Turkey, and Newfoundland demonstrate their multicultural recipes and dole out samples. Among the exhibits—which also feature Canadian provinces and U.S. states—dance groups perform and ice and produce carvings stand on pedestals as a monument to regional creativity and theatrical-leaning grocers.
55 Colonel By Dr.
Ottawa
Ontario
Evan Malamud is a diehard baseball fan, softball player, and, most importantly, a father of three, including to his son and sports fanatic Jaedyn, who was diagnosed with autism several years ago at the age of two. Looking for a way to give back to the Children's Hospital of Eastern Ontario—where Jayden has received treatment since his diagnosis—Evan recently challenged six-time MLB all-star, former MVP, and one of his personal favourite players, Jose Canseco, to a charitable homerun derby via Twitter. Then, in a twist worthy of a Hollywood script or elementary school daydream, Canseco accepted.
On May 12, cloud-scraping softballs will be launched across Canada's capital in an effort to not only raise autism awareness, but also to raise funds for Jaedyn's hospital. After Malamud and Canseco square off in a head-to-head homerun derby, the pitch pummelling continues during a celebrity softball game where public figures, such as former Ottawa Senator Shaun Van Allen, clash for diamond supremacy. Sports fans can also expand their memorabilia collections during a charitable auction after the game, or at a Jose Canseco autograph signing on Friday, May 11, at Hazeldean Mall. There, the legendary slugger will dish out signatures to collectors and apologies to numerous broken bats.
300 Coventry Rd.
Ottawa
Ontario
For more than 30 years, the guides at Irish Creek Outfitters have explored Ottawa's local waterways and woods in search of trophy fish and game birds. During guided fishing trips along the Ottawa River, Golden Lake, or Muskrat Lake, trip leaders equip anglers with necessary equipment and hard-earned techniques for catching wall-worthy catches. In addition to using digital maps and Aqua-Vu underwater video cameras, fishing experts select lures that resemble seasonal food sources such as bugs, minnows, or limited-edition rib sandwiches. During the winter, they duck the chill wind inside portable shelters with propane heaters while wrestling and winning finned fighters such as walleye, northern pike, and lake trout.
2014 Thompson Rd.
Renfrew
Ontario
613-284-6603
McMaze was established more than a decade ago by Sandy McDonald, who designed the family's first 3.5-acre corn maze when he was just 14 years old. Over the next 10 years, Sandy and his family watched their endeavour blossom into a year-round family-friendly business that hosts seasonal activities year-round. Fall is the family's busiest season, when visitors flock to find spooks in their haunted walks and wagon rides, and explore the pumpkin patch to search out a perfect specimen to be turned into a pie, jack-o'-lantern, or organic football helmet. The original hand-carved corn maze has since multiplied into five separate mazes, including a "haze maze," which mystifies wanderers by sending them on a seemingly endless journey through fog and lights, and a door maze that presents 52 possible exits.
Winter snowfalls fail to stop the McDonalds' love of celebrating, and so they invite families back to the 120-acre farm for old-fashioned sleigh rides through the woods, made all the more festive with hot chocolate and homemade cinnamon buns. Once the ground thaws in the spring, the farm comes alive again as guests descend upon the fields to help plant the first pumpkin seeds and welcome the arrival of baby farm animals as they parachute down from passing blimps. Homemade ice cream keeps things cool throughout the summer as pig and duck races entertain spectators of all ages, and parents stock up on corn on the cob and other farm-fresh produce.
17049 Willy Alan Rd.
St. Andrew's
Ontario
---