Things to Do in Ogdensburg
---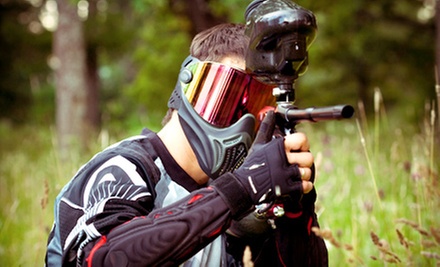 ---
Recommended Things to Do by Groupon Customers
---
McMaze was established more than a decade ago by Sandy McDonald, who designed the family's first 3.5-acre corn maze when he was just 14 years old. Over the next 10 years, Sandy and his family watched their endeavour blossom into a year-round family-friendly business that hosts seasonal activities year-round. Fall is the family's busiest season, when visitors flock to find spooks in their haunted walks and wagon rides, and explore the pumpkin patch to search out a perfect specimen to be turned into a pie, jack-o'-lantern, or organic football helmet. The original hand-carved corn maze has since multiplied into five separate mazes, including a "haze maze," which mystifies wanderers by sending them on a seemingly endless journey through fog and lights, and a door maze that presents 52 possible exits.
Winter snowfalls fail to stop the McDonalds' love of celebrating, and so they invite families back to the 120-acre farm for old-fashioned sleigh rides through the woods, made all the more festive with hot chocolate and homemade cinnamon buns. Once the ground thaws in the spring, the farm comes alive again as guests descend upon the fields to help plant the first pumpkin seeds and welcome the arrival of baby farm animals as they parachute down from passing blimps. Homemade ice cream keeps things cool throughout the summer as pig and duck races entertain spectators of all ages, and parents stock up on corn on the cob and other farm-fresh produce.
17049 Willy Alan Rd.
St. Andrew's
Ontario
Ottawa Safety Council has enlightened citizens about safety through interactive and informative programs for more than half a century. Starting with a defensive driving course, the council's curriculum blossomed to focus on children's bus safety and then beyond, always keeping in mind the needs and desires of the community. Now, during children's safety programs, kids learn skills such as how to call 911, how to say "No," and how to sound like Clint Eastwood when answering the phone at home alone. Motorcycle rider training equips bikers with defensive tactics when careening along the open road, and the school crossing guards program trains participants on guiding children safely across the street.
68 Robertson Rd., Suite 105
Nepean
Ontario
613-238-1513
For more than 30 years, the guides at Irish Creek Outfitters have explored Ottawa's local waterways and woods in search of trophy fish and game birds. During guided fishing trips along the Ottawa River, Golden Lake, or Muskrat Lake, trip leaders equip anglers with necessary equipment and hard-earned techniques for catching wall-worthy catches. In addition to using digital maps and Aqua-Vu underwater video cameras, fishing experts select lures that resemble seasonal food sources such as bugs, minnows, or limited-edition rib sandwiches. During the winter, they duck the chill wind inside portable shelters with propane heaters while wrestling and winning finned fighters such as walleye, northern pike, and lake trout.
2014 Thompson Rd.
Renfrew
Ontario
613-284-6603
Modelled after the world-renowned Le Circuit Mont-Tremblant, Le Circuit Quyon Karting is a destination for serious and committed karting fans. Guests pilot high-powered karts over 550-metres of asphalt, chasing the checkered flag in single 8-minute races or longer 15- and 30-minute group sessions. An active participant in the NCKC competitive kart-racing club, Le Circuit Quyon hosts championship series races and outfits their own team of speedsters in Corsa or CRG karts or mostly empty soap boxes.
1254 Proven Rd.
Quyon
Quebec
613-229-5397
In the days when nuclear weapons were deemed an imminent threat, when Cold War tensions were running high and morale was running low, the Canadian government braced itself for the worst-case scenario. If an atomic bomb were to be launched toward North America, Canadian government officials would burrow deep underground, hibernate, macramé some friendship bracelets, and regroup. The bunker built to receive them—whose chambers and tunnels lurk four storeys deep in the earth and stretch over more than 100,000 square feet—was named Diefenbunker.
Today, Diefenbunker's 1960s-era cryptographic areas, computer room, Emergency Government Situation Centre, and living quarters ask visitors to muse on what could have been had a humanity-uniting alien invasion not brought an end to the Cold War. Guests walk the chilly hallways on their own or follow a tour guide, listening to echoes bounce off the ribbed steel of a cylindrical blast tunnel, wending their way through the prime minister's personal quarters and the Bank of Canada vault, and gazing at a CBC radio studio, whose signals never needed to take over the airwaves.
The nuclear-shelter-cum-museum uses educational programming and events, such as a children's spy camp, to educate those who remember the Cold War and those for whom it is as distant in history as the day George Washington announced that curlers were not just for women. Visitors to the national historic site can take a piece of their experience home by stopping in at The Cold War Store, where they can pick up nuclear-protest buttons, spy toys, and Cold War–era military-surplus items such as ration packs.
3911 Carp Rd.
Carp
Ontario
613-839-0007
---