Professional Services in Oildale
---
Professional Service Deals
---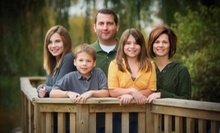 Seasoned photographers capture individuals and families during on-location shoots
---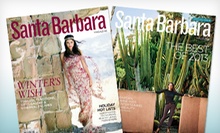 Five glossy issues per year spotlight region's diverse arts & fashion scene, movers and shakers, opulent homes & top restaurants
---
Recommended Professional Services by Groupon Customers
---
Enviro Cleaners dry-cleans wardrobes and fabrics using a nontoxic, carbon-based process that leaves every fiber free of stains without the use of chemicals or blurry TV censors. The staff takes in soiled shirts, pants, blouses, and bedding, and they offer same-day service as well as free pickup and delivery services. Additionally, an expert tailor performs alterations such as mending and hemming. Enviro Cleaners also specializes in wedding gown cleaning and preservation.
1400 Calloway Dr, Suite 104
Bakersfield
California
Skilled shutterbug Virginia Valdez leads Le Dolce Boudoir Photography's all-female staff members, who encourage women as they pose for tasteful, sensual photo shoots. Virginia aims to capture her subjects' personality and boost their confidence as she snaps elegant, contemporary shots in her studio or at camera-friendly sites such as clients' own homes, a chic hotel room, or the light-meter aisle at the nearest supermarket. Her supporting team helps to enhance subjects' ensembles with hairstyling, makeup applications, and costumes plucked from the studio's wardrobe.
38905 Newport Rd.
Palmdale
California
661-526-3732
Tara Jones takes a picture every day, whether she's working or not. This passion for aesthetic excellence landed her at the Brooks Institute, and her restless ambition led her to open Flare Productions a year before graduating. In the decade since, Tara has composed stunning shots of the Californian landscape, documented countless weddings, and captured the smiles of subjects lit by both natural light or the natural shine of teeth that've mistakenly gnawed on glow sticks.
Tara shares her infectious enthusiasm with the clients she shoots and the students she teaches. During introductory workshops, she elegantly explains how to manipulate manual camera settings to enhance the story woven into every still image. She also takes time to answer any questions that students may have in regard to printing or eating photos.
Garden St. and Arellaga St.
Santa Barbara
California
The Shah brothers founded Four Seasons more than 20 years ago. In 2011, their dedication to quality service won them the title of Best Dry Cleaner from the Ventura County Reporter. And today, their DLI-certified master dry cleaner continues to use pure solutions to protect the color and texture of clients' clothes. The techs offer same-day service Monday–Saturday, as well as free pickup and delivery for clients who are typically preoccupied with work, laziness, or both at the same time.
1041 Casitas Pass Rd.
Carpinteria
California
805-618-2988
At Santa Barbara Ice & Propane, valves punctuate the quiet with gentle hissing. The staff carries tanks freshly filled with propane, helium, or carbon dioxide past freezers full of ice. They also provide customers with balloons and kegs to make parties exciting even when stuffed-animal friends don't seem to be getting along with work friends.
224 S Milpas St.
Santa Barbara
California
805-335-2500
Before looking through the camera lens, the expert photographers at Picture People spend time getting to know their subjects and establishing a strategy for conveying their personalities in print. Then, film-ready clients pose in the bright camera room, airing teeth amid colorful backdrops and creative props. Following snapshots, subjects make their way to the selection station to choose their favorite poses from their session, which may be treated with sepia tones, color accents, and decorative borders to suit any wall, wallet, wallpaper pattern, or trophy walleye.
Picture People encourages subjects to arrive 15 minutes early to the shoot and offers a variety of creative tips to help enhance mantel-dominating final results. The studio ensures satisfaction with a 100% guarantee on finished products.
2701 Ming Ave.
Bakersfield
California
661-397-0996
---