Things to Do in Oklahoma City
---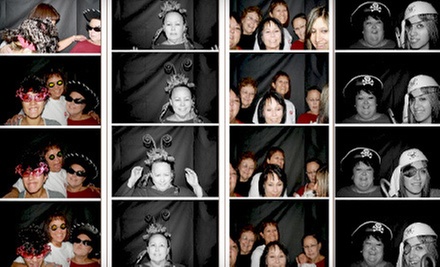 ---
Recommended Things to Do by Groupon Customers
---
Originally home to Mr. William Fremont Harn, his wife Alice, and their sassy talking cow, the Harn Homestead was built in 1904 and has since become a first-rate museum that gives visitors a hands-on experience of Little House on the Prairie–time simplicities thanks to interactive exhibits and costumed re-creationists. Bring G-rated pioneer fantasies to life with an educational romp around the Homestead's seven historic buildings. Visit a one-room schoolhouse, tour the graceful Victorian dwelling, or pack a picnic to enjoy on the grassy promenade.
1721 North Lincoln Blvd.
Oklahoma City
Oklahoma
For the uninitiated, Maura Fliction, Kitty VonKlobber, Sweeney Quad, Taryn Bonesapart, and their fellow home-team derby girls will wage territorial track war for two 30-minute periods in each roller rumble, during which a designated jammer—usually the fastest, nimblest two legs on eight wheels—attempts to skate her way from the rear of the pack to lap opposing rollers. Running the gauntlet, the jammer must evade sexy but deadly hip thrusts, clotheslining arm guards, and a bank full of bounced body-checks (deemed void if cashed from behind). Points are rewarded each time the jammer passes an opposing skater, and the highest score wins the derby.
311 S Klein Ave.
Oklahoma City
Oklahoma
In the months after the bombing, then-Mayor Ron Norick commissioned a 350-person task force to explore ways to remember those who had died in the horrific terrorist act. Visitors will be taken on a powerful chronological tour of the complete story, including a background on terrorism, a history of the site, an audio recording of the blast, and a look at the chaos that ensued. As grim as the experience can be, the museum concludes with an uplifting showcase of hope that explores rebuilding efforts and the city coming together in support. The museum also includes a classroom and children's area for younger museumgoers.
620 North Harvey Ave.
Oklahoma City
Oklahoma
The Gaylord-Pickens Museum focuses on the history of Oklahoma and the people who have shaped it. Permanent exhibits offer interactive touch screens to explore the stories of Oklahomans who have contributed to the state's rich heritage. The ONEOK exhibit allows individuals or small groups to record their own memories and experiences in a glass box, which they can send to themselves as an electronic letter. Today's Groupon also gives access to the special exhibits, currently featuring The Passionate Lenses of Yousef Khanfar, which displays a collection of photography from Yousef Khanfar's 30-year career.
1400 Classen Drive
Oklahoma City
Oklahoma
Science Museum Oklahoma is an exploration oasis with interactive and rotating exhibits for mad scientists, curious children, or anyone who wants to know why astronauts eat cardboard in space. With a Silver 6 membership, you'll enjoy unlimited free entry for up to six people to permanent exhibits, Science Live, and the Planetarium, plus four one-time use guest tickets and discounts at the Science Shop, Pavlov's Cafe and on birthday party rates. Explore the museum's varied exhibits, such as Destination Space, which allows budding astronauts or curious earthlings to see the actual Apollo Command Module Mission Simulator and learn the history of the Sputnik vs. Explorer 1 space race. Enjoy the playful and kid-friendly simplicity of the GadgetTrees, a playground that demonstrates simple machines. Kidnap the zoo's most cuddlesome koala, and, when a detective is on your trail, take him for a full-fledged pursuit of would-be criminals at Whodunit: The Science of Solving Crimes, which creates a real-life mystery to solve using hands-on scientific methods.
2100 NE 52nd St.
Oklahoma City
Oklahoma
Guiding golfers along a lush chlorophyll carpet that stretches for 6,524 yards from the back tees, the course at Choctaw Creek challenges all oncomers with tight, tree-lined fairways and treacherous approaches into elevated greens. The course's titular creek snakes its way through seven holes of the front nine, demanding cautious attention from golfers wary of the unplayable lies and amphibious gophers likely hiding in its murky depths. The back nine demands precise bifurcation of narrow fairways, lest drives stray into the fairway-lining foliage or greenside bunkers. After golfers work up ravenous appetites over 18 holes, the Creekside Grill stands at the ready to refuel them with sandwiches and house-made soups.
Course at a Glance:
Par 71

6,524 yards from the back tees

Course rating of 71.2 from the farthest tees

Slope rating of 118 from the farthest tees

Four tee options
2200 N Hiwassee Rd.
Choctow
Oklahoma
405-769-7166
---