Things to Do in Old Saybrook
---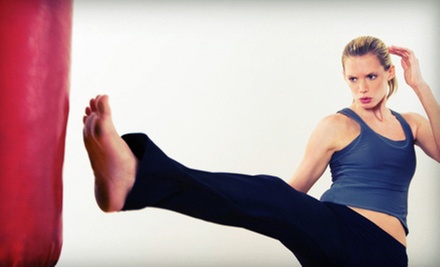 ---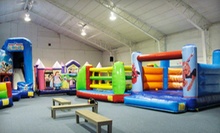 Staff members supervise kids while they bound through bounce houses, slides, and inflatable obstacle courses
---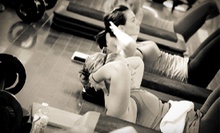 Classes include but not limited to BodyPump, Core Strength, Fight Club, Zumba, High Intensity Interval Training, and Boot Camp
---
Recommended Things to Do by Groupon Customers
---
The Rush Hour series serves those who are curious about symphonic music but have never had adequate time to attend a show. Conducted by Music Director Larry Rachleff, these short, informal concerts will swiftly capture the ear's attention by breezing through two or three classical pieces and providing educational information about their historical context and whether or not they've been sampled in a Will Smith song. Choose the concert on October 15 to hear Beethoven's pastoral Symphony no. 6 and his expressive Symphony no. 7, or relax on November 19 to twentieth-century selections by Samuel Barber and Maurice Ravel. Brahms' Piano Concerto no. 2 headlines the February 25 show, along with Richard Strauss' epic _ Also Sprach Zarathustra_. Finally, orchestra buffs can immerse themselves in concertos by Lutosławski and Tchaikovsky on April 15 to celebrate Tax Day.
667 Waterman Ave.
East Providence
Rhode Island
Founded in 1903, New Britain Museum of American Art was designated the first museum in the country to be dedicated exclusively to American artwork. Upon its founding, wealthy industrialist John Butler Talcott endowed the museum with a hefty sum of gold bonds and bottled phoenix tears with which to purchase modern oil paintings. The collection blossomed to include other artistic media over time, and it now consists of more than 10,000 works spanning more than three centuries of American creative endeavor. The museum's permanent collections showcase works by noted American artists ranging from Norman Rockwell to John Singer Sargent, Mary Cassatt to Georgia O'Keeffe. Along with rotating exhibitions and borrowed collections, the museum showcases work by emerging artists.
56 Lexington St.
New Britain
Connecticut
An endless amount of stories flicker across the screen at Destiny Cinemas, which offers stadium seating and digital sound. The theater plays films chosen from Hollywood's newest releases, featuring stars just plucked from the vines where they grow in the California hills. Between whispered critiques of each preview, audience members can wash down fluffy kernels of popcorn with soda from the concession stand. The theater also opens its doors for birthday parties and large private screenings for up to 300 guests.
60 Newport Ave.
Rumford
Rhode Island
At Connecticut Cycle Center, indoor spinning classes or triathlon training with coach Kelli Montgomery beckon students to wheel in their own bikes and affix them to cycling apparatuses. Both classes and training sessions emulate outdoor adventures thanks to ErgVideo and CompuTrainer systems, which mimic famous routes on TV screens. Virtual Tour de France inclines or Spanish plains challenge cyclists to push their endurance to the brink as they mingle with peers. Classes, like the art of hanging out in an operating laundry machine, range from beginner base spins to high-power interval training. Feedback after each session charts your ascent to fitness. High-quality Apex bikes are available for rental and can be taken to nearby roads for an alfresco adventure.
28 School St.
Brandford
Connecticut
Devised in 2001 by a Brown University medical student in order to support Hasbro Children's Hospital's Asthma Camp, the annual Breeze Against Wheeze 5K run and 3K walk raises a quarter of the funds the camp needs each year to educate youngsters about managing a disease that stands as the leading cause of child hospitalization nationwide. At the start of the race, athletes trek across the Brown University campus and down Blackstone Boulevard, speeding past other runners or strolling at a heart-healthy pace to show their anti-asthma verve. The top competitor in each age bracket, plus the three fastest men and women overall, win a bounty of gift certificates and sports gear to help fuel their future challenges, while postrace raffles lend the chance for any participant to be crowned a winner. Before the adult events, kids can race for free, testing their endurance and agility without crawling through the TV screen into their favorite video game.
171 Cushing St.
Providence
Rhode Island
For a complete list of membership benefits, click here.
194 Bellevue Ave.
Newport
Rhode Island
401-849-3990
---