Restaurants in Omaha
---
Recommended Restaurants by Groupon Customers
---
Submariners and terranean civilians stop at Milio's for a menu of subs and sandwiches stuffed with hand-sliced meats, veggies, and cheeses nestled between bread that's baked to a crispy French finish throughout the day. Wrap mitts around an Italian club with capicola ham, Genoa salami, smoked ham, and provolone on a garden bed of lettuce and red ripe tomatoes washed in Italian dressing ($5.64). Herbivores nosh guacamole, tomatoes, alfalfa sprouts, lettuce, provolone, and Hellmann's mayo imprisoned behind fresh bread bars ($4.54). Algebraic amateurs can simplify with skinny sandwiches that isolate the variables to strictly meats and cheeses ($3.34). Milio's also offers 13 different varieties of chips.
14440 F Street
Omaha
Nebraska
Kick-start dinner with an order crab cakes, served with fried quail eggs and yellow pepper aioli ($14), or the trio spread plate with white-bean hummus, caponata, and red kidney bean pate ($8). Moving from primers to prime time, Zurlo's offers a variety of classic and creative entrees. Its specialty is brick-oven pizza ($10), and it also offers standout selection of pastas, soups, salads, and cute Italian grandmas working the kitchen. The homemade porcini mushroom gnocchi is flecked with sun-dried tomatoes and smothered in Gorgonzola cream sauce ($14), while less landlubbing eats include seameats such as the oxymoronic jumbo scallops ($23) or pesto salmon sided with red potatoes ($18). To quell midday invasions from internal hunger trolls, Zurlo's also serves lunch.
13110 Birch St., Ste. 100
Omaha
Nebraska
The restaurant's ambitious menu, which is heavy on the seafood, aims to please with the genuine intent of the Crayola 64 Big Box. Start with an order of fajita nachos ($7.59) or guacamole ($9.59) before moving on to entrees that include combination plates, shrimp plates, and an ocean's worth of seafood-centric dishes. Try the whole deep-fried red snapper, neighbored with soup or salad, choice of starch, and tortillas ($12.59). Side selections with an order of chips and salsa ($3.29) or beans ($1.89), and save room for flan ($2.50), which can be eaten or used as a smooshy pillow for taking a full-belly-induced siesta.
5002 South 33rd Street
Omaha
Nebraska
When it comes to New York style pizza, Frank's Pizzeria in Omaha is at the top of the list. Others may claim to have true New York Style Pizza but at Frank's they make it just like the pizzerias in New York City.
711 North 132nd Street
Omaha
Nebraska
402-493-0404
Matsu Sushi serves delicate meals of ocean-fresh sushi, formed from a colorful selection of fresh salmon, snapper, tobiko, jalapeño, and avocado. Their extensive menu presents countless opportunities for tasty combinations of nigiri and maki along with riveting material to read as chefs carve up morsels of tuna and sea urchin. Sides such as a zesty carrot-ginger salad or spicy shiitake-mushroom sushi help keep table spreads symmetrical.
1009 Farnam St.
Omaha
Nebraska
Polish immigrant Frank Kawa founded Johnny's Cafe in 1922, improving upon an existing saloon with an expansion, the addition of electricity, and a rule that forbade ketchup fights. However, despite its renovations, the restaurant still surrounds guests with old-fashioned saloon decor, including moose heads and slick leather chairs, and sates guests with hearty steakhouse fare. Hewn from corn-fed, USDA-choice beef, hand-cut and aged steaks include options such as porterhouses, rib eyes, and prime rib, served with salads, freshly baked rolls, and potatoes. Broiled lobster tails and half chickens round out the menu alongside complimentary liver pate, paired with wines and classic cocktails such as the old-fashioned, the Manhattan, and the martini.
4702 S 27th St.
Omaha
Nebraska
---
---
Restaurant Deals - Recently Expired
---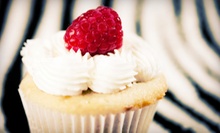 Gourmet cupcakes come in flavors such as pumpkin cake with cream-cheese frosting and key lime filled with lime curd
---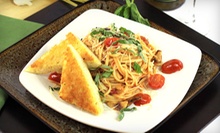 Pasta, roast beef, award-winning burgers, and decadent dessert crepes; a cheese plate with fresh fruit, fig jam, and a bottle of wine
---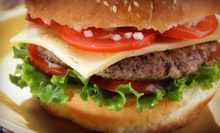 Eight-ounce burgers, such as the jalapeño or Cajun, and grilled and deli sandwiches, including French dips, club toasters, and patty melts
---
---