Opportunity Automotive
---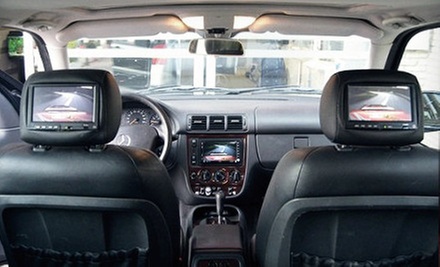 ---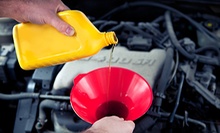 ASE-certified mechanics swap out old oil and filters during a 20-minute service that also includes a battery test and diagnostic inspection
---
Recommended Automotive by Groupon Customers
---
Though they acknowledge that other automatic options may be quicker, the friendly staff at Inside-n-Out Handwash takes pride in the attentiveness with which they service each customer's car. Their hands-on approach allows them to tailor their services to each car's most sullied spots as they manually scrub, dry, vacuum, and wax headlights' eyebrows. Inside-n-Out stocks only gentle cleaning products that augment an already environmentally friendly process, as it uses less water than at-home car washing. As an added service to the community, Inside-n-Out facilitates fundraising events with no upfront costs to the participating organization.
324 W Francis
Spokane
Washington
509-467-0506
The experts at Oil Can Henry's wear bow ties and newsboy hats, hinting at pleasant anachronism. Completing the effect of having stepped back in time, however, drivers remain in their cars, flipping open free newspapers as though they were in a mid-century service station. As Henry's knowledgeable technicians whip through oil changes, reviving autos with a lube job, fluid top-off, visual inspection, and other services, patrons look on via a video monitor. The close-up vantage point and tips from the workers help guests learn new things about their autos and not to be too grossed out to touch the headlights anymore.
A range of Castrol motor oils, each designed to meet unique driving conditions and vehicular needs, waits on shelves, and fuel additives give an additional boost. Within the sheltered bays, the crew provides further maintenance services such as cooling-system flushes and constructive criticism of homemade hood ornaments.
411 S Thor St.
Spokane
Washington
Located a five-minute shuttle ride from Spokane International Airport, Diamond Park'N Jet's secure airport parking lot provides a home away from home for travelers' vehicles. Free shuttles service the lot seven days a week, 24 hours a day, and a staff member is always on hand to load luggage and give each traveler their complimentary newspaper and refreshments. Onsite security ensures that autos are protected, and free touchless car washes shine every vehicle so that returning motorists don't daydream about the rentals they drove while vacationing. In addition to protecting cars while owners are in the skies, the lot also operates a "We Care" program, with staffers offering prompt assistance in the event of flat tires, dead batteries, empty gas tanks, or accidentally locked doors.
5602 W Sunset Hwy.
Spokane
Washington
509-755-7275
Lett's Auto Center nurtures cars inside and out with ASE-certified technicians and a touchless, environmentally sound car wash powered by biodegradable cleaning products. Chassis roll through a fully automated tunnel during touchless washes, receiving the gentle caress of soft cloths and the thorough sprays of powerful jets. Just steps away, ASE-certified experts tackle tasks large and small, from oil changes and tune-ups to large-scale engine work. To ensure that both drivers and cars can sleep well at night, in the garage, the team backs all services with a NAPA national warranty that protects parts and labor for 12 months or 12,000 miles.
1114 N 3rd St.
Coeur d'Alene
Idaho
208-666-0836
Trusted Detailing's technicians have detailed everything from automobiles to Air Force One. Now, SAM 970—the first presidential jet—didn't grace their garage. Rather, members of Trusted Detailing's staff were selected to clean portions of the aircraft for the Museum of Flight's Air Force One display at Boeing Field. Their assignment to this task speaks to their expertise, which is on display daily during an array of detailing services. They hand wash exteriors, buff out scratches, and use ozone generators to eliminate mold, odor, and bad attitude from vehicles. Mindful of the environment, the staff packs non-toxic and non-carcinogenic products, as well as No Rinse Wash & Shine, which can wash cars with less than two quarts of water.
3721 N Division St.
Spokane
Washington
US
509-863-9813
Authorized as extended-warranty repair centers, Lloyd's Automotive populates its three full-service, AAA-approved garages with ASE-certified technicians. Mechanics walk cars through full-spectrum maintenance services, from routine oil changes and battery servicing to full engine overhauls and decoding cryptic vanity plates. Ensuring no driver is left stranded, Lloyd's delivers customers to and from work in a convenience shuttle and attends to roadside breakdowns with available rescue towing. The garages' doors also stay open during convenient Saturday hours.
3014 E 55th Ave., Suite B
Spokane
Washington
509-443-2200
---