Beauty & Spas in Opportunity
---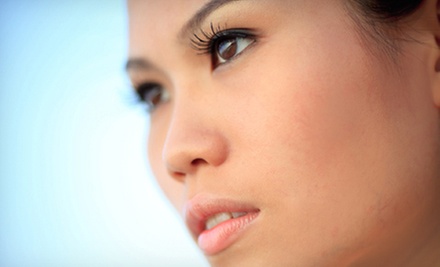 ---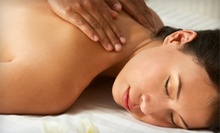 Certified massage therapists perform Swedish and deep-tissue massages to root out stress and address chronic health issues
---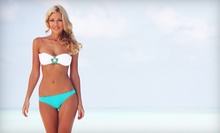 Under the glow of a tanning bed or Mystic Tan's gentle mist, skin acquires darker shades; hydration station helps tans last longer
---
Recommended Beauty & Spas by Groupon Customers
---
At The Healing Hut, dedicated aesthetician Loni draws on her time at the Euro Institute of Skin Care and Gene Juarez Academy, as well as her interest in diet and alternative healing, to provide a comprehensive menu of holistic spa services. With certifications in reflexology, manual lymphatic drainage, and reiki, Loni can tailor treatments to address a range of woes, including sports injuries, facial tension, or sore hands from vigorous crossword solving. Aesthetic boosts include waxing, facials, and lash extensions, and Loni also combines spa services with healing approaches in treatments such as a reflexology pedicure. Located within Diva's Hair Studio, the spa's cream-colored interiors bathe clients in the calm of a cotton-ball factory, and a full coffee bar adds extra spring to the steps of refreshed visitors.
204 N Division St.
Spokane
Washington
509-990-9099
Guided by Dr. William Philip Werschler, whose aesthetic expertise earned him a spot as judge for Prevention magazine's 2010 Defy-Your-Age Beauty Awards, the staff at Werschler Aesthetics overhauls outer appearances with advanced med-spa treatments. The Clarisonic skin-cleansing system jump-starts each specialty facial with sonic frequencies that, though inaudible to human ears, work to remove deeply embedded oil and dirt, priming skin to absorb pharmaceutical-grade serums from brands such as iS Clinical and SkinMedica. Techs also wield lasers specialized to tackle different maladies, from spider veins to acne, and they work to smooth faces with injectables such as Botox.
104 W 5th Ave., Suite 280E
Spokane
Washington
509-344-3223
Each of the private tanning rooms at Sunny Buns Tanning Salon and Spa has its own personality—one is painted with the New York skyline, whereas another features distressed Greek-style columns and a decorative fountain. Inside, customers can choose from four levels of UV bed or a VersaSpa spray-tan booth, which adds color to skin without having customers throw on a swimsuit and run across a paintball field. In addition, the salon offers Dermalogica facials, haircuts and color, and massages.
2821 E 27th Ave.
Spokane
Washington
509-951-4663
From walls covered in cheetah print to a mural of the New York skyline at sunset, each private room inside Sunny Buns Tanning Salon & Spa immerses guests in a different theme. Even the tanning beds tie into each respective concept—the softer entry-level bed sits among serene Grecian columns, whereas the extreme-performance bed is surrounded by lightening bolts painted from floor to ceiling. Newly bronzed bods can further the beautification process with long-lasting Gelish manicures, trendy haircuts, or highlights. In addition, an aesthetician enhances faces with permanent makeup, from eyeliner to fuller lips to arched brows.
2821 E 27th Ave.
Spokane
Washington
509-533-6300
Expert stylists Kelli, Eileen, Carol, and Shelley beautify hair, skin, and nails with a range of eye-catching techniques perfected over Top Options Hair and Nail Salon's 30-year history. After reading the pulse rates of the hippest fashion magazines, the stylists' nimble fingers sculpt manes into alluring updos, charming pixie cuts, or frizz-free afros. Haircuts prime strands for an ammonia-free CHI coloring formula that soothes sensitive scalps and imbues new 'dos with subtle highlights or all-over tones. Waxing sessions swiftly escort unwelcome bristles from lips and brows , and pedicures decorate toenails with vibrant colors or detailed instructions for putting on socks. The salon stocks its shelves with professional styling products from brands such as Redken, Paul Mitchell, and Sexy Hair.
10117 N Division St.
Spokane
Washington
509-326-7981
Iain Finnigan has two notable talents on display at his Healing Arts Integrated Massage. First, he reduces chronic pain and tension as his nimble fingers knead into muscles and glide over the skin. Secondly, he calms the mind and delivers peace with serene paintings that depict calm figures in cool color palettes. Finnigan also uses his talents to benefit charity with Massage for the Cause, a nonprofit branch of Healing Arts that donates onsite chair massage to help raise money for local causes at fundraisers, events, and thumb-war tournaments.
20 W Main, Suite 200
Spokane
Washington
509-863-6174
---