Orlando Local Guide and Deals
Orlando Guide
In a way, Orlando defies physics. Though maps place it in Central Florida, one step across its borders transplants visitors into a realm where imagination becomes reality. Known as the theme park capital of America, Orlando provides a destination where the tangible cityscape gives way to a fantastical realm, at nearly every turn, earning it a special place in the hearts of the billions of visitors who have ever set foot in one of its magical theme parks. Orlando may be forever associated with the
Walt Disney World® Theme Parks
, which are now part of the world's most-visited entertainment resort. It spans roughly 30,000 acres, encompassing four theme parks, two water parks, five golf courses, and the Downtown Disney® Marketplace. But the wealth of other iconic attractions is equally spellbinding; between
Universal Studios Florida
, the
Kennedy Space Center
, and
SeaWorld
, families will find very few gaps in their itineraries. Those hoping to shake up the typical theme-park-dominated itinerary can head into downtown Orlando's vibrant arts district. The neighborhood boasts a wealth of concert halls, museums, and cultural marvels such as the
CityArts Factory
, a multifaceted patchwork of gallery spaces. The city's culinary scene is nothing to scoff at, either. Sand Lake Road, known as 'restaurant row,' offers tourists and locals a diverse medley of upscale restaurants and casual eateries serving everything from local seafood to globally-inspired cuisine. Orlando's sunny weather is an attraction all its own, but it's yielded more than just suntans. Long before the area's theme parks blossomed across the city, it was the region's fertile citrus groves that defined Orlando's personality and prosperity. Orlando's greater Lake County is still dotted with citrus farms, such as
Showcase of Citrus
, located roughly 30 miles outside of Orlando in Clermont. There, visitors can stroll through acres of citrus groves, pick their own fruit, and picnic beside a serene lake, making for a great day trip out of the city. 
There are fountains and shelters along the way, along with plenty of rest stops just in case anyone gets tired.
Professional Service Deals in Orlando See More
---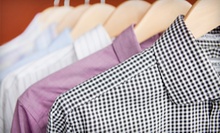 Eco-friendly dry-cleaner renews suits, blouses, coats, wedding dresses, and domestic textiles in time for spring cleaning
---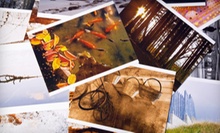 Photo-masters create glossy prints of electronically submitted digital photos.
Use Today 9:00am - 6:00pm
---
Shopping Deals in Orlando See More
---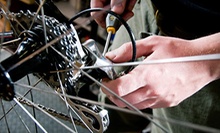 Neighborhood shop with friendly customer service where rehauls bikes of all makes & models with same- or next-day turnaround
Use Tuesday 11:00am - 7:00pm
---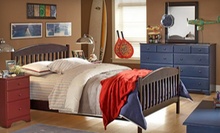 Unfinished chairs, bookshelves, desks, and dining-room tables painted in the color of your choice, and contemporary sofas and sectionals
Use Today 10:00am - 7:00pm
---
Food & Drink Deals in Orlando See More
---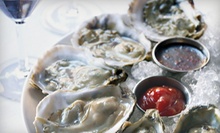 Diners savor bluepoint oysters and calamari in a restaurant rife with delectable Cajun cuisine
---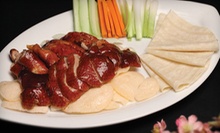 Kung pao chicken, sizzling seafood platters & myriad noodle dishes round out the menu of authentic Chinese specialties
Use Today 12:00pm - 10:00pm
---