Orlando Health and Fitness
---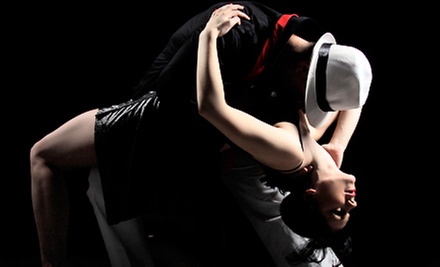 ---
Orlando Health And Fitness Guide
Thanks to near-perfect weather year-round and an often barely-there dress code, the Orlando fitness scene is filled with a wide variety of gym options for those looking for the perfect workout or weight loss facility. Orlando doctors are able to recommend a wide variety of fitness options for their patients due to the different types of workout facilities available.
For the workout buff on the hunt for a gym that's affordable, clean, filled with plenty of the latest sports equipment and staffed by knowledgeable and friendly people, 24 Hour Fitness makes the cut. For those who prefer a bit of privacy when they're lifting dumbbells and free weights, there's a special free weight section that is partitioned off from other areas of the gym so that all straining and heaving can be done in private. As its name implies, this Orlando health club is open 24 hours a day, making it a real convenience for people with crazy schedules.
For the person looking for something a little bit out of the ordinary, the Aiguille Rock Climbing Center in Longwood is a great option. From the guy who's barely conquered more than a three-foot ladder to the woman who regularly scales actual mountains, there's something for everyone here. For beginners, the instruction starts off with starter climbing routes where they learn all of the basic techniques of climbing. As the weeks go by and the newbie gains her footing, the toughest routes start to look more and more conquerable. The key thing to remember when joining this gym is that members must come with friends if they want to use most of the facilities, because people would never climb alone. The only exception to this rule is for those sticking to bouldering walls. This Orlando fitness facility also allows children of certain ages to climb as long as they are accompanied and supervised by an adult.
As its name implies, this Orlando health club is open 24 hours a day, making it a real convenience for people with crazy schedules.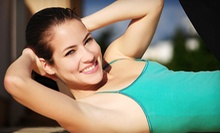 Challenging, fast-paced cardio and strength-training workouts performed in a supportive group environment
Use Saturday 5:30am - 8:30am
---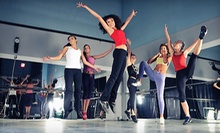 Intense 45- to 50-minute classes burn calories and tone muscles with simulations of steep hills, steady climbs, and flat roads
Use Friday 5:30am - 8:30am
---
Recommended Health & Fitness by Groupon Customers
---
Stigma Tattoo Bar compiles a trifecta of signifiers of lighthearted vice in its combination tattoo and piercing parlor, bar, and pole-dancing studio. Red vinyl couches line brick walls, and poles reach from floor to ceiling for classes scheduled along with lap-dance and burlesque lessons. Flat-screen TVs entertain customers as they're inked or studded, and a dramatic metal cage in the center of the room contributes to an edgy club atmosphere where you never know if a lion might appear from behind the bar.
17 S Orange Ave.
Orlando
Florida
407-615-6926
Since its 1965 founding in Venice Beach, California, Gold's Gym has dotted the globe with more than 600 locations where professional athletes and exercise newbies gather under the umbrella of personal strength. Nearly 3.5 million Gold's members chart and aim for their fitness peaks, perspiring beneath the gaze of certified personal trainers or pedaling beside peers at cycling sessions. In a diverse lineup of group classes, patrons strengthen cores with Pilates, finger-paint pictures of ninjas in martial arts, and amp up heart rates to the pulsating soundtracks of Les Mills routines. Many Gold's Gym locations stockpile futuristic amenities, such as cardio machines with individual iPod docks and televisions that help keep patrons motivated.
7733 Turkey Lake Rd.
Orlando
Florida
Featured on programs such as The Dr. Oz Show and Good Morning America, Aqualipo's water-assisted fat-removal system sneaks under skin to steal away lipid collections from designated body geography. Licensed physicians Dr. Jeffrey Caruth and Dr. Mauricio Giraldo photograph, mark, and sketch abstract self-portraits on the client's problem area before applying local anesthetic and cutting a small incision to reach the fat layer. Pulsing water jets then flush out fatty tissue with a sterile fluid, evicting lipids without stressing surrounding muscles, nerves, or other tissues. Unlike traditional liposuction, Aqualipo treatments require no general anesthesia and typically last 30–45 minutes, leaving most patients ready for discharge 15 minutes after completion. Clients can expect faster results and less intense side effects—such as swelling, bruising, and uncontrollably transmitting ham-radio signals—than those caused by conventional liposuction procedures.
422 S Alafaya Trl., Suite 32
Orlando
Florida
US
407-851-3888
At Back to Nature Health and Wellness Center, leading practitioner Argo Duenas's deep belief in the benefits of holistic healing took her off the path of traditional medical nursing two decades ago and redirected her journey toward certification in colonic hygiene, reflexology, and energy adjustment. Inside her clean, homey, brick-fronted clinic, Duenas relies on drug-free methods such as reiki, colon hydrotherapy, and ear candling to purge the body of toxins and attempt to alleviate ailments ranging from high blood pressure to chronic fatigue. Argo also teaches body awareness, preventative wellness, and breakdance choreography through lectures and seminars.
11364 S Orange Blossom Trl.
Orlando
Florida
US
407-240-0606
[[m:####Nova Cosmetic Center
"The ability to change one's self-esteem and life is one of the main reasons I enjoy being a plastic surgeon," says Dr. Jan V. Karlin, medical supervisor at Nova Cosmetic Center. "There is nothing better than seeing the smile on my patients' faces when they come in for office surgery checkups." Dr. Karlin and his team elicit these satisfied grins with a full menu of cosmetic and reconstructive surgeries, as well as slimming and rejuvenating spa treatments. He regularly attends conferences and all-surgeon hoedowns to stay abreast of developments in the field, such as laser technologies, anti-aging hormones, and less invasive liposuction. All his safe aesthetic procedures are done with the goal of helping clients look beautiful and feel confident.:m]]
7600 Dr. Phillips Blvd., Suite 58
Orlando
Florida
US
407-226-0609
The team at Forever Trim Body Sculpting Center performs noninvasive body-contouring and face-lift procedures under the guidance of board-certified plastic surgeon Dr. James Farrell and Dr. Michael Rodriguez. Drawing on a wealth of technology and leadership from Rodriguez, a fellow in the American Academy of Facial Plastic and Reconstructive Surgery and the American Academy of Cosmetic Surgery, the center's technicians reshape the body and tighten the skin. With a Zerona LipoLaser system, they emulsify stubborn fat on the waist, hips, and thighs, making it easier to wear skinny jeans or slip into a toaster while playing hide-and-seek. The Diamond Medilift machine, on the other hand, performs a nonsurgical face-lift without significant pain or downtime.
450 Crown Oak Centre Drive
Longwood
Florida
US
---