Oro Valley Cleaning and Home Services
---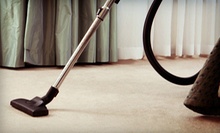 Techs use the spinning brushes of carpet cleaning machines during comprehensive carpet or tile cleaning
---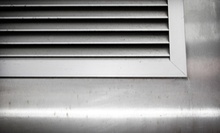 Furnace tune-up maintains safe and efficient heat flow; techs eradicate dust from ducts, unclog vents, and ensure healthy AC units
---
Recommended Home Services by Groupon Customers
---
Arizona Pest Control Company's insured and certified technicians have been marching into battle against multilegged opponents since 1947. In their 60 years of service, they have evolved the knowledge and weaponry necessary for evicting bugs, birds, and rodents from both residential and commercial abodes. As they scour homes for signs of unwanted guests, they implement up-to-date technology to both banish and bar pests from the premises.
With eco-friendly bee traps, which lack the pesticides that affect other native animals, the staff can settle long-standing debates over whether that buzzing noise was in your mind all along. Antitermite warranties and treatments keep wooden foundations standing firm, and highly educated bird-control personnel clear out feathery nuisances. Technicians can schedule recurring appointments as well as report for emergency services 24 hours a day.
2130 North Oracle Rd.
Tucson
Arizona
Best Kept Secret's cleaners swiftly clean carpet and oriental rugs using add-ons like deodorizing treatments and color brighteners.
9 W Roma Dr.
Tucson
Arizona
520-762-0677
The technicians at Xtreme Clean pummel dirt, grease, and oil with a barrage of pulverizing aqua force. Truck-mounted systems and rotary tools scour deep into the fibers of carpets, lifting dirt, stains, and any ottomans willing to opt out of their living-room contract. The same truck-mounted system can be used to excise stains from tile and grout, heating water to 240°F before blasting away debris at 1,000 to 1,200 PSI. The professional cleaning tools can also be applied to upholstery or on hard-to-clean pet stains.
5531 W Beetle Dr
Tucson
Arizona
US
520-256-8197
Since 1959, the technicians at Rite-Way Ventilating Co. have brought their warm attitudes and wide-ranging expertise to area homes, providing air conditioning, heating, and plumbing services. When completing both repairs and installations, they advocate using energy-efficient machinery out of respect for the environment and customers' utility budgets. To the same eco-friendly end, they patch up ducts with the EPA-endorsed Aeroseal duct-repair system. This system is less invasive than traditional duct repair, saving energy and cost without sinking to such methods as sending a glue-covered intern crawling through them.
Employees invest in customer trust as well as the Earth's welfare—at each appointment, they discuss costs up front before tinkering with the pipework. Their written guarantee promises satisfaction with their work, not just that the equipment will function and will not come to life in their absence.
5712 E Speedway Blvd.
Tucson
Arizona
---