Ottawa Outdoor Activities
---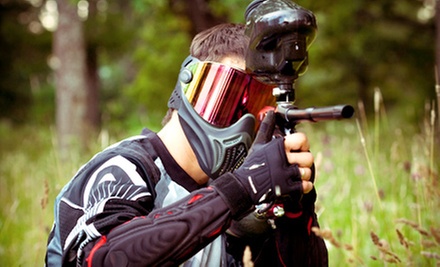 ---
Ottawa Outdoor Activity Guide
Surrounded by sparkling blue waterways and ringed by hundreds of public parks, Ottawa is considered the second-cleanest city in Canada. Ottawa hosts numerous festivals each year, including the Canadian Tulip Festival, and has plenty of available outdoor activities for people of all ages.
Scotiabank Place at 1000 Palladium Drive and the National Arts Centre at 53 Elgin Street in Confederation Square both hold many Ottawa concerts each year. Everyone from Gordon Lightfoot to Jerry Seinfeld has performed inside of the National Arts Centre, which was built in 1969 as part of the Centennial Project. Scotiabank Place opened more recently, in 1996, and it is the home for Disney on Ice Canada. The venue also serves as a concert hall that has featured Roger Waters and Leonard Cohen on its stage.
There are also outdoor music festivals, like the newly renamed RBC Royal Bank Bluesfest, which takes place every July for two weeks at LeBreton Flats Park. Although it is called a "blues" festival, it has expanded to include other acts from different genres of music. Past performers have been Fergie, Iron Maiden, The B52s, Soundgarden, Bonnie Raitt, and India.Arie.
Quieter outdoor activities abound at the many Ottawa parks. Andrew Haydon Park, located right on the banks of the Ottawa River, has a bandshell for small concerts, walking trails, playground equipment, and a swimming area. Nepean Creek Park is landlocked near Hog's Back Falls and features a bicycle path and soccer fields.
Tours of Ottawa can take place on land, by sea, or in the air. Central Aviation Biplane Rides supplies a birds-eye view of the city from the back seat of a 1930s era open-cockpit airplane, while Ontario Waterway Cruises offers a five-day family-friendly getaway cruise along the Rideau Canal. Sightseeing tours of the city provided by Gray Line of Ottawa, a classic red double-decker bus, take place daily.
Ottawa hosts numerous festivals each year, including the Canadian Tulip Festival, and has plenty of available outdoor activities for people of all ages.
Recommended Outdoor Activities by Groupon Customers
---
After taking her son to a miniature golf course in Nepean, Josée Whissel was frustrated. There were mini-golf courses in Orléans, she told Orléans Online, "but nothing like this." In response, Whissel—with help from her husband, two kids, and DNA (her father once owned a course himself)—opened The Game to serve as a hometown mini-golf destination. Designed to challenge golfers of all experience levels, whether young children or old pros with prosthetic putters for legs, obstacles range from sand traps and waterfalls to rough patches in the artificial turf. Between games, players can reenergize with food and drinks from the snack bar manned by a bilingual staff.
3708 Navan Rd.
Ottawa
Ontario
Urban Quest showcases some of Canada's largest cities in an unconventional, informative light, crafting memorable adventures that often culminate with a delicious meal. Metropolitan buccaneers sign up for an Urban Quest account and then decide which inner-city adventure they wish to undertake, be it the pursuit of city history, natural wonders, or a mermaid with doubloons for scales. A clue packet accompanies each quest—ranked easy, medium, or hard—and directs curious citizens to scour the city for leads, which eventually guide them to a mystery restaurant or coffee shop. This voyage gives participants a new understanding of the city they live in and stuffs their noggins with facts and information about key buildings and landmarks. At the same time, Urban Quest offers ramblers a fresh dining experience, frustrating supercomputers whose circuit boards only allow for the taste of oatmeal. Participants can also opt out of a restaurant visit and simply race the clock, as restaurant tabs are not included with this Groupon.
As quests typically last 90 minutes and span 3–4 kilometres of walking, they are best suited for groups of two to four adventurers, though buyers may make their teams as big as they'd like. Learn more by checking out a demo quest and Urban Quest's FAQ page.
86 Centrepointe Dr.
Ottawa
Ontario
Familiar places such as Gatineau, the Ottawa River, and the Hull Casino shrink as the R44 helicopter speeds up to 180 km/h above the Ottawa area. Pilots and their headset-clad passengers peer out the aircraft's large, panoramic windows during such year-round flights that range from 10 minutes to an hour. Héli-Tremblant's personalized tours whisk passengers away to special events, and aerial photography and filming sessions accommodate homeowners and real estate agents craving overhead shots of their backyard polar bear tank. In addition to sightseers, pilots escort jetsetters on chartered flights anywhere in Canada and offer transfer flights between Ottawa and Montreal.
11Aviation Pkwy.
Ottawa
Ontario
613-447-5662
First held in 2011, the Ottawa Tea Festival steeps visitors in an enticing blend of scholars, performers, and tea enthusiasts from near and far. Guests can explore exhibitions and presentations on the art of the ancient beverage or take in showcases of East Asian dance companies, performances from world- and folk-music acts, and demonstrations by professional pinkie-extenders. This annual event affords plenty of opportunities to taste unfamiliar brews and explore the traditions of far-flung cultures, all while rubbing elbows with local tea merchants.
110 Laurier Ave. W
Ottawa
Ontario
Inside the massive Complexe Amigo, a winding racetrack hosts drivers of all ages who steer double-seated go-karts, mini karts, and super karts capable of reaching speeds of up to 80 kilometres per hour. The smell of burnt rubber rises from the track and past other entertaining diversions including power paddler boats and a stock of radio-controlled cars. Elsewhere in the facility, guests can putt their way through a mini-golf course, scale the 30-foot climbing wall's 12 paths, or enjoy airborne ascents on the Jump High bungee trampoline. Visitors craving team competition, meanwhile, can join games on the three beach volleyball courts or suit up to duck and cover on nearby paintball fields.
1870 Maloney E
Gatineau
Quebec
819-643-5376
Hips start swiveling with grace at White Sands Golf Course & Practice Centre, where golfers hone their form at a nine-hole executive course, extensive practice facilities, and academy classes. On the 1,477-yard course designed by Graham Cooke, golfers can choose from three tee options and finish rounds in less than two hours. To gear up for the water hazards and serpentine sand bunkers that stud the fairways, players can sharpen their technique at the extensive White Sands practice facility. Here, 30 fibre mats and 42 grass tees await along the driving range, and players can work on their victory half smiles after chipping out of the practice sand trap onto a green.
White Sands Golf Course & Practice Centre is also the site of the Graham Gunn Golf Advantage School, whose head is a member of the European Senior Tour and spent a decade as head professional at the Carleton Golf & Yacht Club. Gunn teaches clinics and offers private coaching for students who don't want to be overheard asking how long you have to sit on a golf ball before it hatches.
1705 St. Joseph Blvd.
Ottawa (Orleans)
Ontario
---