Shopping in Ottawa
---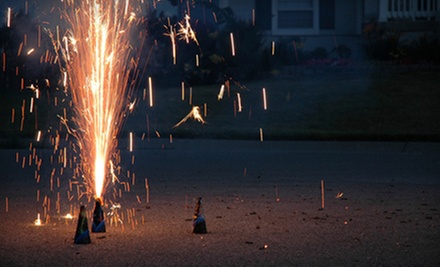 Carlingwood - McKellar Park - Laurentien View
---
Recommended Shopping by Groupon Customers
---
Since selling its first chef's knife in 1959, The Cookware Centre has armed culinary warriors from its cache of top-notch kitchenware. The store's downtown location brims with respected kitchenware brands such as Cuisinox and Donvier, as well as the necessary tools for creating brilliant dishes, desserts, and drinks. All-purpose pots and pans and other familiar kitchen fixtures flaunt their sheens alongside the same highly specialized kitchen tools and small appliances used by culinary masters to create everything from gourmet meals to melon balls so perfect they haunt Gallagher himself. In addition to helping both seasoned bistro pros and at-home cooks navigate their thousands of products, The Cookware Centre also offers cookware refinishing and knife sharpening services.
220 Bank St.
Ottawa
Ontario
Perhaps Budd Gardens' story begins back in the fields of Ukraine, when a young Peter Bodnaryk lost his father to a lightning strike, leaving him an orphan to be raised by his village. Or perhaps the story begins when, years later and at the urging of a poster inviting Ukrainians to Canada, Peter sold his small plot of land and hopped a boat to Quebec City. Regardless of where the seed of Budd Gardens' was planted, the true story began to unfold in Ottawa in 1913. It was then that Peter—having shortened his surname to Budd—met his wife Theresa, and the two joined forces to found a business that would end up thriving through most of the 1900s and into the new millennium.
More than a century has passed since these events unfurled, and Peter and Theresa's hard work and passion for gardening has been lovingly tended to and passed down through the Budd family, resting now with their grandsons, Don and David. The brothers immersed themselves in the business early on, piloting tractors around the farm at the tender age of 10, working each summer in the greenhouse, and selling the farm's bounty at local markets. Today, the pair works tirelessly to maintain the same values of uncompromising attention to detail and customer service that were set forth by their grandparents decades ago.
Budd Gardens' close-knit staff—comprised of family members and seasoned veterans who return to the gardens year after year—takes their work seriously, bustling about the sprawling farm to coax vibrant blooms and verdant plants forth from the soil. The knowledgeable team remains on hand throughout the day, offering up their horticultural prowess to help visitors choose suitable plants for their home gardens and to dole out advice, such as when to plant what or how to quash lawn-gnome uprisings. Though they are purveyors of numerous plants, including hardy field-grown perennials, their signature flora remains hostas, which, because they are sold in their juvenile stage, promise to yield years of greenery.
2832 Innes Rd.
Ottawa
Ontario
With boots from Superfit and walking shoes from Mephisto, The Shoe Inn's latest collection offers practical choices for a busy day of walking in any weather conditions. The Shoe Inn's experts shun flimsy, support-free footwear, instead striving to clad feet in practical shoes by European and Australian designers such as Alegria, Birkenstock, Ugg, and Dansko. Though they champion solid arch support, sturdy heels, and durable materials, their inventory strikes a balance between functional and chic, boasting vibrant patterns, pastel colors, and other feminine flourishes.
A-356 Richmond Rd.
Ottawa
Ontario
613-829-3030
With 185 stores, a slate of eateries, and a movie theatre, St. Laurent Centre has something for every visitor. Inside the sprawling confines, shoppers can treat their feet to a new pair of shoes at Aldo, snag custom-fit jeans at Levi's, and play an interactive trivia game at Guess.
1200 St. Laurent Blvd.
Ottawa
Ontario
613-745-6858
---