Things to Do in Ottawa
---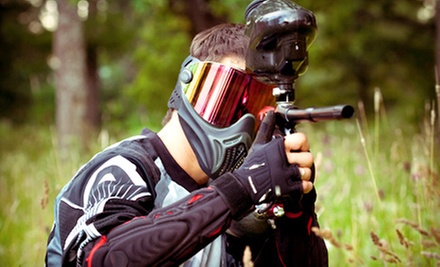 ---
Ottawa Things To Do Guide
There are plenty of attractions and activities to choose from in Ottawa. This city has a variety of museums, parks, spas and other options to help keep people busy throughout the year. No matter what a person's interests are, there are Ottawa activities for everyone in this city. Individuals searching for stuff to do in Ottawa can always visit one of the city's museums. The Canadian War Museum has an extensive collection of artifacts, photography and artwork that exhibits the military history of Canada. Visitors can also enjoy live stories of how human conflict in Canada shaped the country as well as the rest of the world. The museum also features public programs and other events on the subject of war. Jacques Cartier Park is an ideal choice for people who want to enjoy outdoor Ottawa attractions. Visitors have a wide range of activities to choose from at this park. It features a four-season playground with snow slides, skiing trails, campsites, lakes and more. People can also spend the night at a cottage in the woods at this park. Ottawa also has a number of wonderful spas to choose from. One can take a trip to the Holtz Spa, the
Vivianna Day Spa
or the Daya Spa to get a massage, pedicure or manicure. These facilities are equipped with professional and qualified staff members who provide their customers great services. Finding things to do in Ottawa is not difficult. This city has an abundance of indoor and outdoor attractions that are suitable for everyone.
Individuals searching for stuff to do in Ottawa can always visit one of the city's museums.
Recommended Things to Do by Groupon Customers
---
In personally licensing and graduating more than 1,000 black belts, Hanshi John Therien has been honoured with an elite rank of his own. As hanshi, or leader of leaders, he guides students and fellow instructors through a practical self-defense program that incorporates fighting styles including judo, karate, boxing, and pressure-point tactics. Professional Kickboxing Association champion of the world Jean-Yves Theriault also lends his expertise to students. Theriault teaches kickboxing classes that focus on staying in shape and gaining control of techniques that can effectively disable assailants and aggressive heavy-bags. As students learn the practical safety techniques, they also glean values that can be applied to everyday life, such as discipline and self-confidence.
1800 Bank St.
Ottawa
Ontario
613-695-1809
Among Galaxie Bowling's 24 gleaming lanes—including 12 5-pin lanes, 8 10-pin lanes, and 4 duckpin lanes—the wooden crash of felled pins and jubilant whoops from victorious players fills the air. The brightly lit space beckons players of all ages to partake in pin pummelling throughout the day, and mirror-ball-illuminated Rock 'n' Bowl sessions on select evenings enable orb lobbers to show off their disco-inspired backswings. Affable libation specialists bustle about the bar ensuring that no glass reaches a state of emptiness while staffers manning the on-site snack bar proffer munchables that recharge the batteries of players and nacho-powered cyborgs alike. To further bolster their entertaining ambience, Galaxie maintains a fleet of 15 video-poker terminals for arms exhausted from extensive turkey tossing.
90 Rue du Patrimoine
Aylmer
Quebec
819-682-2695
The founder of the Ashtanga form, Sri K. Pattabhi Jois, proclaimed once that "yoga is 99% practice, and 1% theory." For Janice DeFilippi, a more appropriate ratio would be 99 per cent practice, and 1 per cent airfare, as she took several yoga retreats to Mysore, India, to study under the late Pattabhi Jois directly. When she's not furthering her knowledge of the Ashtanga philosophy or practicing overseas, she's working alongside her team of certified instructors to expand this powerful practice throughout Ottawa. They teach the arts of proper alignment and breath-linked movement during Ashtanga and Mysore classes, doling out personal attention and hands-on corrections. To help further the mental and spiritual development of this practice, the studio's resident lama, Dr. Bob Kapitany, leads meditation classes to help students get in touch with their inner selves without swallowing correspondence letters.
200 1/2 Bank St.
Ottawa
Ontario
613-722-6860
Empower Me Yoga's crew of 16 instructors guides students through gentle, moderate, and intense yoga courses. Budding yogis and those that prefer a relaxed approach can try the Yoga for Everyone session, during which a guru guides students through the basic precepts of meditation, breathing, and postures. Moderate classes build on these foundations, and yogis who want to oust toxins along with tension can sweat through a slightly heated take on the classic version of Hatha in warm yoga. Marla Ericksen, the studio's program director, also mints brand new yogis in programs that take place at the studio's Teacher Training Academy.
1712 Carling Ave.
Ottawa
Ontario
613-695-7211
First held in 2011, the Ottawa Tea Festival steeps visitors in an enticing blend of scholars, performers, and tea enthusiasts from near and far. Guests can explore exhibitions and presentations on the art of the ancient beverage or take in showcases of East Asian dance companies, performances from world- and folk-music acts, and demonstrations by professional pinkie-extenders. This annual event affords plenty of opportunities to taste unfamiliar brews and explore the traditions of far-flung cultures, all while rubbing elbows with local tea merchants.
110 Laurier Ave. W
Ottawa
Ontario
Backed by years of experience, the trainers at UMTBC Lifestyle Center, formerly Ultimate Muay Thai Boot Camp, introduce participants of all fitness levels to the exercise, healthy lifestyle practices, and stress-fighting benefits rendered by the martial art of muay thai and meditation. Each of the studio's classes beckons fitness seekers to aim for excellence in body and mind by hitting target pads, perform full-body exercises, and hogtie dumbbells to potentially burn up to 800 calories per hour. The Foundation class lets fledgling kickboxers build a strong foundation of muay thai skills, the Sculpt program helps develop lean muscle mass in isolated body areas, and the Dream class relives stress and worry through meditation. As exercisers master each new skill set, they can gain the increased strength, balance, and coordination needed to wrestle tightrope walkers at the professional level.
7 Hamilton Ave. N
Ottawa
Ontario
613-627-0668
---