Things to Do in Owosso
---
Recommended Things to Do by Groupon Customers
---
Since May 2008, Wheelhouse Detroit has been offering its customers a healthy and highly efficient new way to see Motown, with guided bike tours traversing the terrains and trails of Detroit. More than 80 bicycle tours are scheduled for the upcoming months, with new tours regularly added. On the Belle Isle tour on Saturday, May 21, pedaling explorers will cruise around Detroit's famed architectural archipelago, surveying sights such as the aquarium and Livingstone Memorial Lighthouse. Guides will discuss the history behind the area's famous statues, such as Alpheus Starkey Williams, who served as a Union general in the Civil War before tragically being turned to stone.
1340 E Atwater St.
Detroit
Michigan
The year was 1975, and Wayne State University's David Mackenzie House was facing imminent destruction to make way for a new sewer line. Two university students rallied their peers to halt the demolition, simultaneously planting the seed that bloomed, like a flower bulb planted in radioactive dirt, into Preservation Detroit. Over the past three decades, the architectural preservation organization has become a leading advocate for the protection and rehabilitation of Detroit's historic abodes, skyscrapers, and culturally rich sites. Preservation Detroit's staff, composed primarily of volunteers, continues to nurture their community's passion for historical treasures through lectures, seasonal newsletters, and tours.
From May to September, tour guides usher pedestrians through the bustling streets of Detroit, weaving narrative tapestries about the century-old cultural center and, on the Auto Heritage tour, Henry Ford's flagship factory, birthplace of the Model T and the concept that assembly lines are useful for more than just completing the Sunday crossword. During a special yearly boat tour, guides unravel the Detroit River's seedy past as a conduit for Prohibition-era bootlegging while passengers dig into dinner.
4735 Cass Ave.
Detroit
Michigan
313-577-3559
On November 19, 1928, the Detroit Historical Society opened the Detroit Historical Museum in a one-room suite on the 23rd floor of the Barlum Tower, earning it the nickname of highest museum in the world. These days, Detroit's Cultural Center accommodates the museum in an 80,000-square-foot space, where interactive exhibits preserve more than 300 years of city history. Frontiers to Factories traces Detroit's transformation from French-frontier outpost to industrial city, while America's Motor City celebrates its automotive dominance with a changing display of classic vehicles and a 1903 Model T that guests can sit in. Streets of Old Detroit brings the 19th century to life with recreated cobblestone streets that wind past stores of the era such as a five-and-dime, a soda shop, and a barbershop for powdered wigs.
Thanks to recent renovations, the society has expanded its chronicle of Detroit with three new permanent exhibitions. Detroit: The Arsenal of Democracy covers the ways the city's industrial infrastructure adapted to demands of World War II, and The Gallery of Innovation includes videos about renown innovators and hands-on activities of trial-and-error. As The Allesee Gallery of Culture examines the city's cultural history, its Kid Rock Music Lab lets visitors create and share their own music using interactive displays. Outside, the Detroit Legends Plaza honors the city's sports, entertainment, and media legends with cemented handprints and signatures from stars such as Lily Tomlin and Martha Reeves.
5401 Woodward Ave.
Detroit
Michigan
The sage-like city prowlers of Inside Detroit lead groups of tourists and natives through Detroit's history-rich hubs, charming watering holes, and evolving cultural centers. Walking tours bring urban nomads through the major landmarks of Detroit's downtown, such as the underground railroad's Second Baptist Church and the 40-story Guardian Building, an Aztec-inspired architectural masterpiece built during the 1920s, when it was thought to guard the city from hay fever.
1253 Woodward Ave.
Detroit
Michigan
After buying their first canoe in 1942, Chester and Stella Heavner were hooked. So were their friends. After constantly loaning out their red-canvas Old Town canoe, the pair invested in two more and started charging a nominal rental fee. In 1953, they made it official with a patch of lakefront property, eight canoes, and a trailer.
Today, Heavner Canoe & Kayak Rental is run by Chester and Stella's eldest son, Alan. He and his staff manage an inventory of more than 200 canoes and kayaks, which they rent at three lakes along the Huron River. In addition to hourly rentals, they teach beginning kayak lessons led by instructors certified by the American Canoe Association and the American Red Cross. The sessions cover water safety, stroke techniques, and how to play dead when being attacked by a bigger kayak.
2775 Garden Rd
MIlford
Michigan
Perfect for ringing in autumn with the calming clack of lobster shells, the Back East Feast offers a taste of Atlantic seafare in the heart of Michigan. The feast itself starts at 5:30 p.m., so before getting in line to load up on corn on the cob, guests can stretch their hunger muscles while listening to the live tunes of Hidden Agenda Band and drinking one of the house wines or a Miller Lite.
53503 W Ten Mile Rd.
South Lyon
Michigan
---
---
Things to Do Deals - Recently Expired
---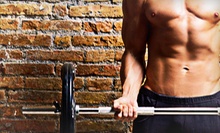 One-hour CrossFit sessions include a mix of gymnastic and functional movements as well as weightlifting to achieve full-body workouts
---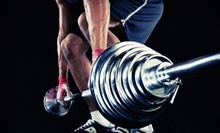 On Ramp classes familiarize participants with the functional movements and exercises of CrossFit to prep them for its intense workout
---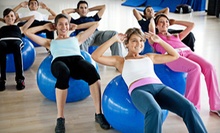 Trainers lead group fitness classes that target the core with strength training and cardio or improve range of motion with stretches
---
---