Professional Services in Palm Beach Gardens
---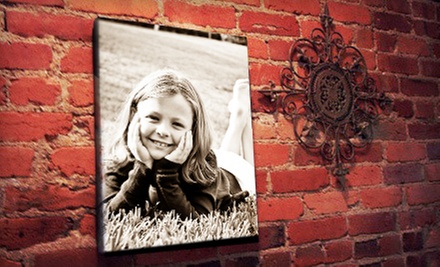 ---
Recommended Professional Services by Groupon Customers
---
Flash Cleaners' team members dry-clean everything from shirts and draperies to wedding dresses and three-piece suits. And they do all the dry cleaning onsite, which means they give each piece their personal attention while keeping costs down. That personal attention includes removing buttons from formal wear before processing and letting their expert stain abolisher, Victor, spot-clean garments with his 25-plus years of experience. There's also the nine-step inspection of each piece that passes before their eyes to ensure its proper cleaning and handling.
4430 Hypoluxo Road
Lantana
Florida
561-304-7400
Martinizing Dry Cleaners is a nationwide franchise that dates all the way back to the year clothes were invented—1949. Since that time, the locations have flourished across the country while maintaining the company ideals of eco-friendly cleaning and meticulous care for fabrics. A Green Earth selected provider, Martinizing vanquishes oils and dirt from all manner of fabrics without the uses of petrochemicals or toxins that can pollute the air, water, or soil. During the cleaning process, the keen-eyed staff inspects garments at least six times, looking for unassuming stains and replacing missing buttons or bullet-proof lapels for free.
10408 W Atlantic Blvd.
Coral Springs
Florida
954-757-8500
In 1980, Harry and Darlene Kelton moved their houseboat to the Pelican Harbor Marina and discovered an injured brown pelican. Without the aid of animal-care experience, they removed a fishhook from his mouth and rehabilitated him. This led them to form the Pelican Harbor Seabird Station in their shed. With the help of volunteers and trained staff, the seabird station rescues, treats, and rehabilitates sick and injured wildlife, and promotes their preservation with educational programs and research efforts. The center specializes in brown pelicans, most of which are entangled in fishing tackle, but will treat any animal brought in for care. In 2007, they treated 87 bird species and 39 mammals, nonmigratory birds, reptiles, and amphibians.
1279 NE 79th St. Cswy.
Miami
Florida
SOS Children's Villages - Florida nurtures youth in foster care through a neighborhood built exclusively for them. The street's 12 houses buzz with the activity of the 75 resident boys and girls, who were removed from their homes due to abandonment, abuse, and neglect. They spend their childhood with foster families selected by a caseworker and have access to an array of social and mental-health services. Most children stay at the Village for about two years until they are found a permanent adoptive home or reunited with their biological families. The Village places a high priority on maintaining family connections among siblings, generally placing them in the same house.
SOS Children's Villages sustains a connection with all its youth after they turn 18 through the After Care program, which helps them transition into adulthood and self-sufficiency. SOS boasts incredible success with this program: 83% of its alumni have graduated high school—33% higher than the national average for foster children—and 47% have gone on to pursue higher education.
3681 NW 59 Pl.
Coconut Creek
Florida
Since 1965, the Boys & Girls Clubs of Broward County have upheld their mission of helping kids 6 to 18 years old build self-esteem and learn important life skills. They continue to provide places for youths to escape life's pressures, which can range from school stress and pent-up energy to more serious issues such as gangs and lack of attention at home. The friendly and dedicated staffers orient their programs toward education, recreational, and healthy living. Kids can join career exploration programs, enjoy nutritious snacks and suppers through the KISS Program. All the while, they'll learn how to be caring, responsible citizens equipped to make a difference in their communities.
620 E Las Olas
Fort Lauderdale
Florida
Yolanda Hill's passion for photography grew as her own children did, inspiring her to document their transformation from chubby-cheeked infants into independent-minded individuals. Today, at Perfect Picture Photography, she helps others capture the evolution of themselves and their loved ones with relaxed photo shoots at her studio or outdoor locations such as Okeeheelee Park and the Morikami Japanese Gardens. Her photos present a mix of candid and casually posed moments, trending toward desaturated-color shots that highlight families frolicking on the beach, tots playing with adorable props, or newborn infants taking their first power naps.
17186 76th St. N
Loxahatchee
Florida
561-578-9896
---
---
Professional Service Deals - Recently Expired
---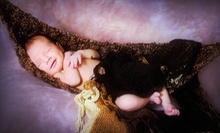 Photographer Nicole arrives on location and arranges groups of up to five either in front of backdrops or throughout the home or outdoors
---
---