Palm Coast, FL Health and Fitness
---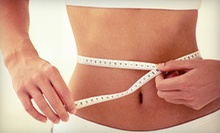 Weight-loss programs incorporate nutritional guidance with B12 injections for energy; lipo injections aid weight loss
---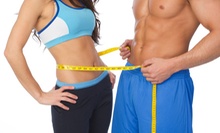 Accelerate weight-loss efforts with an exam and consultation, energy-boosting injections, and supplements that aid metabolic processes
---
Recommended Health & Fitness by Groupon Customers
---
At Blue Lotus Acupuncture, practitioners Patti Menefee and Chris Rohman stem pain and discomfort by unblocking the body's energy pathways, or meridians. Grounding their practice in the tenets of ancient Chinese medicine, Patti and Chris free obstructions in chi through acupuncture, traditional Chinese herbs, moxibustion, and cupping. The center also offers tuina, a massage technique that integrates acupoints, as well as shoni shin, and hosts acupuncture "Happy Hours" each month that allow patients to receive communal treatments while sipping tea and listening to music.
507 N 4th St.
Jacksonville Beach
Florida
904-742-3910
At Derickson Vision Consultants, complimentary snacks and refreshments greet visitors before Dr. Derickson—a board-certified optometric physician—and his compatriots utilize state-of-the-art equipment to examine eyes and ocular health. Taking the guesswork out of eye measurements, the staff avoids the continual barrage of "better or worse," questions and instead uses retinal-reflection refractive instruments to determine prescriptions. Meanwhile, kids can watch movies in an optical playhouse, and Dr. Derickson, also a certified aviation vision specialist and a private pilot himself, assists pilots with their vision difficulties and helps them avoid mistakenly landing on fashion-show runways.
8771 Perimeter Park Ct., Suite 101
Jacksonville
Florida
904-997-8585
The doctors at FirstCoast MD tend to their patients' wellbeing with a trio of clinical services. Their weight-loss programs herald healthy lifestyle changes supplemented with FDA-approved aids such as appetite suppressants or gloves that prevent hands from fitting into Pringles cans. In the Urgent Care clinic, efficient providers ensure the injured and infirm don't languish more than 30 minutes in the waiting room, and the physicians at the auto-accident center specialize in back, neck, and nerve complaints.
9550 Baymeadows Rd., Suite 9
Jacksonville
Florida
904-730-5115
Dr. Rick Jahn—a licensed acupuncturist and doctor of Oriental medicine—draws upon more than 5,000 years of wisdom when he treats his patients with traditional Chinese medicine. The millennia have taught him how to use acupuncture needles and herbs to restore vitality to ailing bodies and how to always win Pin the Tail on the Water Buffalo at birthday parties. Dr. Jahn's medical career has taken him through China and New Zealand, as well as aboard luxury cruise ships to practice as the at-sea doctor.
248 Southpark Cir. E
St. Augustine
Florida
904-419-3558
In an industry beset by claims of miracle cures driven by unproven technologies, the husband-and-wife team of Drs. Hugo and Nicole Orozco return chiropractic care to its time-tested roots. Eschewing fads such as electrical stimulation, cold-laser treatments, and just yelling at muscles until they stop hurting, the pair delivers physical adjustments inspired by their experience with biomechanics and personal training. With gentle pressure, the doctors shift slipped discs back into place to help infants, adults, and seniors overcome aches and other chronic maladies. In addition, they optimize at-home wellness regimens with supervised nutritional support and whole-food supplements procured through health-care professionals.
12443 San Jose Blvd., Suite 303
Jacksonville
Florida
904-425-8070
---