Restaurants in Palm Harbor
---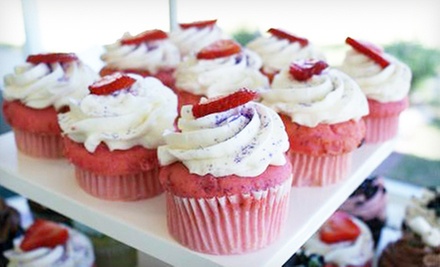 ---
Recommended Restaurants by Groupon Customers
---
A family oriented restaurant specializing in Pizza, Pasta, Gyros and Salads.
3101 SR 580
Safety Harbor
Florida
727-797-2667
Suro pairs a sushi menu filled with fresh selections with a seasonally changing dinner menu. The spring and summer menu featured festive first-course options, like the barbecue-glazed bacon-wrapped shrimp ($9), and the crispy duck spring rolls ($9), while Suro's mighty main fare pleased protein-lovers, like the Dijon and panko-crusted rack of lamb served over a parsnip puree and drizzled with blueberry-port demi glace ($25), or dayboat sea scallops served over corn fondue and chorizo ($24). Suro also offers pearly portions of fresh nigiri and sashimi ($2+), alongside rolled classics ($5+) and artfully constructed maki. Conquer culinary mountains by ordering the Mount Fuji, a swaddled tuna, salmon, and snapper creation with fresh veggies flash-fried and topped with Suro's house lava sauce.
3687 Tampa Rd.
Oldsmar
Florida
Dale Del Bello remembers everything about his first hibachi experience. While stationed in Korea as a part of the Air Force National Guard, Dale and a group of friends visited Tokyo on leave. They followed a traditional route among his fellow service people, which took him to a hibachi restaurant. Immediately he sensed that he'd stumbled upon more than just dinner. The chefs' showmanship fascinated him as they seared meats and vegetables on their tabletop grills, allowing guests to sample forkfuls directly off the 600-degree surface. After returning to Buffalo, New York, in 1971, Dale opened his first Arigato location, attempting to recreate what made that dining experience so remarkable. Since then, he has distilled the authentic experience into something that families can enjoy without traveling abroad, establishing Arigato restaurants throughout New York and Florida and staffing them with more than 60 chefs from Japan.
Surrounded by 8–10 diners, these chefs act not only as the restaurant's culinary creators, but also as showmen and magicians of sorts, dexterously slicing ingredients, flipping shrimp tails into their hats, and conjuring soy sauce out of thin air. Away from the flaming tabletops, meanwhile, bartenders make use of their own skill sets as they mix specialty cocktails, which occasionally use splashes of plum wine or sake to imbue familiar-sounding drinks with new dimension.
26508 US Hwy. 19 N
Clearwater
Florida
727-799-0202
After graduating Johnson & Wales University in 1991, Chef Christopher Ponte began his career at Pepper Mill Restaurant. The chef had been accommodating special requests for one of Pepper Mill Restaurant's picky patrons for many months. It always took extra work to conjure up off-menu items, but Christopher didn't complain. He loved cooking. One day, the customer asked to meet the chef, and Christopher obligingly came to greet him at the table. As conversation casually flowed, the elderly gentleman asked, "What would the young man like to do in the future?"
Without hesitation, Christopher said, "Study in France."
Mere months later, thanks to the patronage of one very happy customer and Long Island retiree, Christopher Ponte enrolled at the Le Cordon Bleu culinary institute, one of France's most iconic schools. He made excellent use of his time there, returning to America to work in fine restaurants—including apprenticing at Paris' Taillevent. Chef Ponte returned stateside to work as a private chef for Leon Black, cooking for his three homes as well as coordinating catering efforts for private events. With this wealth of experience, in 2002, Chef Ponte opened Café Ponte. Awarded a Golden Spoon and a Zagat rating as one of the top area restaurants, his unabashedly adventuresome menu sizzles with European and Asian influences. The 250-seat dining room hosts its guests at intimate table tops or a zigzag bar which serves seasonal cocktails and 150-year-old Grand Marnier.
13505 Icot Blvd., Suite 214
Clearwater
Florida
727-538-5768
Cesare Tini grew up in Rimini, Italy, where his family of restaurateurs slowly conditioned his brain with their culinary secrets. When he departed for America, he packed a stack of his clan's perfected recipes, which he eventually parlayed into a hearty menu for his eatery in Clearwater Beach.
Cesare at the Beach's house-made pastas include fettuccine, lasagna, and crabmeat-stuffed ravioli, which arrive at tables draped in sauces such as creamy béchamel, white wine, and marinara. Veal, chicken, beef tenderloin, and sea scallops also fight for the spotlight, making the dinner menu a suitable metaphor for junior-prom court. A lengthy wine selection washes down savory bites before handcrafted tiramisu, crème brûlée, and cannoli brush tongues with Italian sweetness. All of these menu items helped Cesare at the Beach receive TripAdvisor's "Certificate of Excellence for the Year of 2012".
794 S Gulfview Blvd.
Clearwater Beach
Florida
727-449-8797
Stroll through an Oldsmar farmers market early in the morning and you might run into Andrew Koumi rifling through baskets of tomatoes in search of the ripest ones. The mastermind behind Green Market Cafe, Andrew was still in college when he hatched the plan to open an eatery that served healthy takes on sandwiches and soups. When discussing the inspiration behind the restaurant with reporters from the Tampa Bay Times, Andrew explained, "I wanted to create a place where I'd like to go and eat everyday."
Arms laden with bags of produce, Andrew returns to his café, where his chefs fold the fresh vegetables into crisp salads and toasty grilled flatbreads. Because everything is made to order, chefs are able to accommodate special requests, adding extra tomatoes or picking out any raisins that look too much like a California Raisin. Diners chitchat over cups of organic tea inside the colorful dining room, an open space tinted with greens, purples, and pinks to please the eye. The building is also home to Kiwi Frozen Yogurt, Green Market Cafe's sister shop, which serves wholesome yogurt with candy and fruit toppings.
3150 Tampa Rd., Suite 1A
Oldsmar
Florida
727-787-5494
---