Palm Springs Gyms and Fitness
---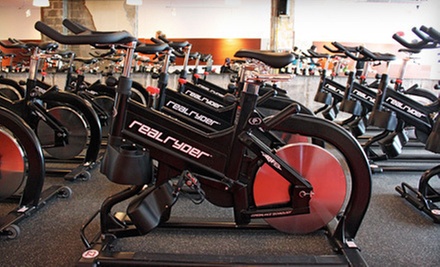 Royal Palm Beach-West Jupiter
---
Gym, Exercise, Weightloss Deals
---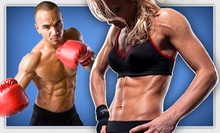 Kickboxing classes combine boxing and martial arts to help tone and trim physiques, and one-on-one training helps refine style and results
---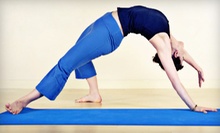 Isometric exercises and orthopedic stretches combine to create a long, lean physique akin to that of a dancer
Use Tuesday 5:00am - 8:00am
---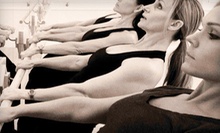 Boynton Beach-Delray Beach
A blend of Pilates, yoga, and orthopedic stretches is performed with the aid of a ballet barre; it strengthens the upper body and the core
Use Tuesday 6:45am - 9:45am
---
Recommended Gym, Exercise, Weightloss by Groupon Customers
---
To help women achieve their fitness goals, the certified personal trainers at Get in Shape for Women focus on four areas: weight training, cardio training, nutrition, and accountability. Each of their small-group sessions are tailored to each exerciser. The trainers modify exercises to suit up to four ladies' fitness levels, beginning by calibrating 30 minutes of strength-training drills—such as free weights, lunges, and squats—to each student's abilities. Then, they do 25 minutes of cardio—the trainers might start beginners with a walk on the treadmill or light elliptical training, and challenge more advanced exercisers to high-intensity interval-training sessions for increased results.
The trainers supplement group workouts with nutritional planning centered around the concept of eating six small, balanced meals six days a week. They set aside the seventh day for a bit of indulgence, be it eating a favorite sweet or lusting openly after bacon. To track ladies' progress toward reaching their goals, the trainers measure their weight and body-fat percentage every two weeks.
4755 PGA Blvd.
Palm Beach Gardens
Florida
561-799-0555
Instructors never run out of steam at BODYROK. It's their job to keep the atmosphere upbeat and encourage students to push through their demanding Sculpt and Cycle classes. The 40-minute Sculpt classes heighten the core-toning effects of Pilates with cardio exercises on individual Proformer machines. The Proformer's resistance can be adjusted to accommodate any fitness level so first-time students can follow the workout and veterans can continue to challenge themselves. In Cycle classes, students hop atop Scwhinn A.C. Performance Indoor Cycle Trainers that use magnets to generate resistance instead of forcing riders to pedal through tubs of yogurt. The two workouts collide in the 50-minute Sculpt and Cycle class as students hop from Proformers to Schwinns for a blend of lower body- and core-focused training.
410 Evernia St. #109
West Palm Beach
Florida
US
561-290-0511
---